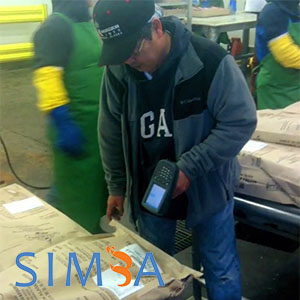 SIMBA automates production data collection, eliminating the process of hand writing logs and tallies, then keying into the accounting system.
SIMBA Seafood Traceability System Improves Productivity with Real Time Production Updates

(UNITED STATES, 8/29/2018)
Dynamic Systems, Inc., a leader in Automated Seafood Solutions has updated SIMBA to now track production minute to minute as it happens on the plant floor in real-time data.
Most seafood processors record plant production and inventory manually using paper and pen or spreadsheets. Although the system works it is time consuming and error-prone. The SIMBA System now provides real-time information to Management for timely business decision-making. Operations can monitor each production line in real-time and identify bottlenecks or issues as they happen.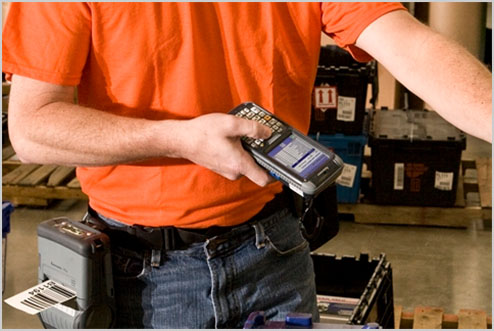 SIMBA's Automated Real-Time Solution for the Seafood Processor combines the latest technology with with a flexible solution that resides on your plant floor to increase productivity and eliminate keyed data entry without changing your established processes.
And Finance can have inventory and shipping data automatically uploaded to their accounting or ERP system for immediate billing.
Plant floor data entry is accomplished seamlessly using touch screens which can be formatted to show each user only what they will need to select. Employees are able to quickly enter multiple attributes per production run, such as species, grade, color, area, etc., and print unique labels for each carton. SIMBA's traceability function offers granular data with depth of traceability unmatched.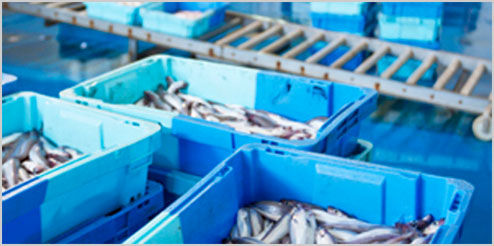 SIMBA is a scalable system that can grow as your business expands.
Track lots through processing, commingling and re-packing. Print audit reports with the punch of a button as soon as the items are packed. The accuracy and speed of barcode scanning allows SIMBA's inventory and shipping information to upload in real-time for sales and invoicing. Warehouse personnel use mobile barcode scanners to record carton and pallet locations and to ship against sales orders, work orders or log cartons into specific vans.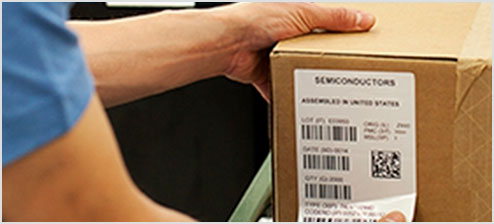 All versions offer label printing and traceability along with various, shipping and audit reports.
SIMBA Solves 3 Huge Problems: "SIMBA has been a great tool for our company. It solved three huge problems: Production Tracking, Traceability, and Shipping Accuracy. We would like to expand the system in the near future

.
Our focus has always been to deliver affordable systems that improve productivity and the bottom line for our customers.

We provide the entire system (hardware, software, training, and labels) and follow it up with responsive customer service", states Alison Falco, President.
Dynamic Systems, Inc. has been a national leader in Barcode Tracking and Labeling Solutions since 1981. Dynamic Systems develops bar code traceability software, provides a robust portfolio of professional business services, and bar code hardware for the complete solution. The company is based in Washington State but serve customers across the world.
Information of the company:
Address:
PO Box 698
City:
Kirkland
State/ZIP:
Washington (WA 98083)
Country:
United States
Phone:
+1 (425) 216-1204
Fax:
+1 (425) 861-3976
E-Mail:

[email protected]

More about: