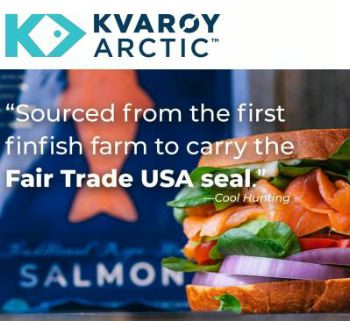 The company's recent product innovations were also considered including the launch of the salmon hot dogs and burgers.
Kvarøy Arctic Expands U.S. Team & Earns Fast Company 'World's Most Innovative Companies' Award

(UNITED STATES, 3/9/2022)
Just two years after its debut in the United States, Kvarøy Arctic is quickly broadening its retail and food service presence, its team, and its recognitions. Today, Fast Company magazine announces the recipients of its annual World's Most Innovative Companies award with Kvarøy Arctic earning the #2 spot in the "Small and Mighty" category. Kvarøy Arctic is also expanding its "small and mighty" U.S. team, elevating Jennifer Bushman to Chief Marketing Officer and welcoming its new Vice President of Finance Freddy Olcese.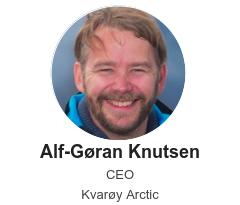 "At Kvarøy Arctic, we are always in forward motion. That means evolving and continuously improving. The journey never ends. This includes the expansion of our U.S. team to fit the growing needs of Kvarøy Arctic. As CEO, I grow by surrounding myself with people that will inspire and support us in reaching our goals. It is why I am so honored that Jennifer and Freddy have agreed to take these leadership positions as we look to the future," said Kvarøy Arctic CEO Alf-Gøran Knutsen.

Knutsen, CFO Rune Mikalsen, and the entire U.S. team will be in Boston for the Seafood Expo North America (Booth 2923).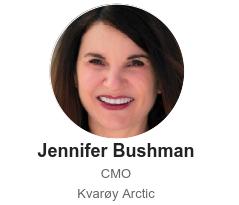 Jennifer Bushman is stepping into the CMO position at an integral time in the company's growth as it continues to widen its community programs and reach into new markets, foodservice and event venues. Since starting with Kvarøy Arctic as the strategic brand officer she's spearheaded programs including the launch of Kvarøy Arctic in the U.S., the annual Women in Aquaculture Scholarship, grant program with World Central Kitchen, and Feed the Vote campaign featuring the Kvarøy Arctic salmon hot dogs. Bushman has over 20 years of experience with aquaculture working with companies including Pacifico Aquaculture, Blue Ocean Mariculture, and Riverence Trout.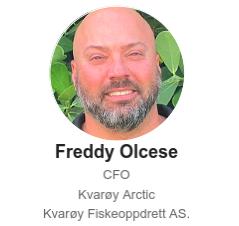 In his new role, Freddy Olcese will serve as a strategic partner to the CFO of Kvarøy Arctic and Kvarøy Fiskeoppdrett AS. Olcese will focus on providing key direction to the development and implementation of the short- and long-range strategic plans and direction of the U.S. operations of the company. He comes to Kvarøy Arctic with 15 years of experience in the seafood industry including 11 years as the CFO of AquaChile, Inc. / RFA Inc. and four years as the controller for Rain Forest Aquaculture.

Kvarøy Arctic is named on Fast Company's prestigious annual list of the World's Most Innovative Companies for 2022. This year's list honors businesses that are making the biggest impact on their industries and culture as a whole—ultimately thriving in today's ever-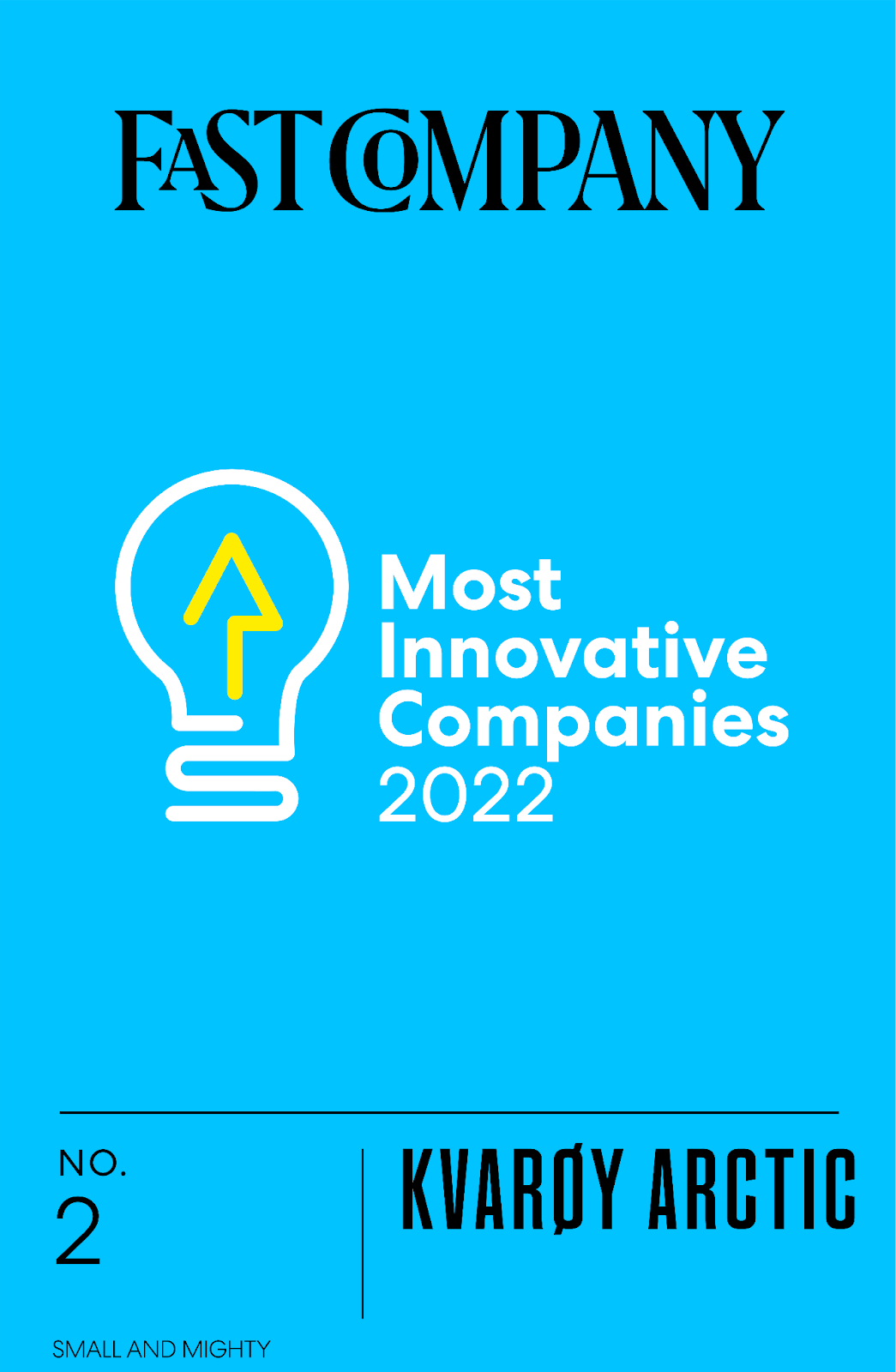 changing world. These companies are creating the future today with some of the most inspiring accomplishments of the 21st century. 528 organizations are recognized across 52 categories. Kvarøy Arctic received the #2 recognition in the "Small and Mighty" category (under 10 employees) for the work of its U.S. team. Among its efforts, Kvarøy Arctic is recognized for its ongoing community outreach with a donation program that started in 2020 and continues to contribute thousands of pounds of salmon each month to at-need communities. The company's recent product innovations were also considered including the launch of the salmon hot dogs and burgers.

"The world's most innovative companies play an essential role in addressing the most pressing issues facing society, whether they're fighting climate change by spurring decarbonization efforts, ameliorating the strain on supply chains, or helping us reconnect with one another over shared passions," said Fast Company Deputy Editor David Lidsky.
[email protected]
www.seafood.media
Information of the company:
Address:
Gnr 48 Bnr 40
City:
Indre Kvarøy
State/ZIP:
(NO-8743)
Country:
Norway
Phone:
+47 75 09 19 50
Skype:
https://www.instagram.com/kvaroyarctic/
More about:
Approval / Accreditation / Certified / Oversight by...