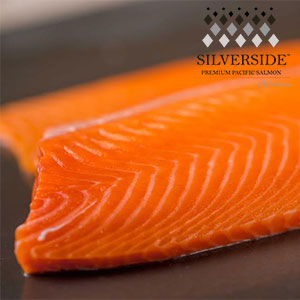 Promoting premium Pacific salmon of sustainable origin origin.
Ventisqueros Salmon to be Raised on Feed Made with Algae

(CHILE, 4/27/2017)
Chilean salmon farmer Ventisqueros – a boutique salmon producer in north Patagonia – in collaboration with Danish feed producer BioMar Group announced it will begin using salmon feed containing AlgaPrime™ DHA to produce a Premium Pacific Salmon (Oncorhynchus kisutch or Coho) with unprecedented sustainability benefits.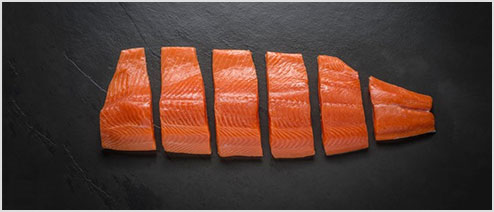 Silverside addresses the issue of finding a new, sustainable way for farming salmon with a new diet that includes Alga-Prime DHA, an algae-meal based product that reduces the fish oil requirement to maintain high levels of Omega-3 fatty acids.
BioMar´s Omega Technology incorporates a sustainable source of omega-3s, AlgaPrime™ DHA, which is responsible for the product's industry low FFDR (Forage Fish Dependency Ratio) of 0.5 kilograms in Ventisqueros' Silverside™ Premium Pacific Salmon. FFDR is a metric used to evaluate how many kilograms of wild fish are needed to produce one kilo of farmed fish. The current industry average FFDR is about 1.3 kg.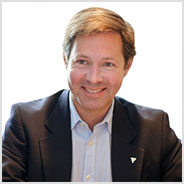 José Luis Vial.
"By achieving this figure, we have become the first "net fish producers" in the salmon farming industry," said José Luis Vial, CEO of Ventisqueros,
"S.A. AlgaPrime™ DHA is an important ingredient in this innovative feed formulated by BioMar creating an entirely new product offering and value proposition that we're excited to provide to our customers," says Vial.
"We are very excited see this type of development in the Chilean industry aiming to cover the new trends in sustainable products in the market, all the more when we are acting as a catalyst of it", said Eduardo Hagedorn Managing Director BioMar Chile.
AlgaPrime™ DHA is currently being made by TerraVia and Bunge at their SB Renewable Oils joint venture facility in Brazil.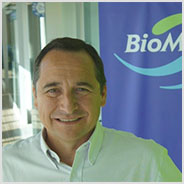 Eduardo Hagedorn.
Representing a step change to current industry solutions, the algae is grown in closed fermentation tanks in just days and offers consistent supply and quality to customers. Based on sugarcane feedstock, AlgaPrime™ DHA has a lower carbon and water footprint and higher yield per hectare than DHA produced from most other non-marine sources.
"Microalgae is the original source of omega-3 fatty acids in the food chain and can now be produced in an effective and highly sustainable way," said Manuel Cabezas, Feed & Feeding Director of Ventisqueros, S.A.
"AlgaPrime™ DHA goes straight to the original source, offering a fully traceable and consistent source omega-3s. "Silverside™ Premium Pacific Salmon is both BAP 4 Star and ASC certified – so it's critical that all feed ingredients included BioMar are made sustainably and responsibly," added Cabezas.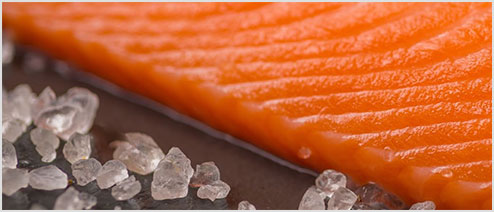 Silverside

is an exceptionally sustainable premium farmed salmon with great color and excellent taste.
About Ventisqueros S.A.
Ventisqueros is the Seafood Division of the Schörghuber Corporate Group. Since 1989 it has been involved in the Salmon Farming business in Northern Patagonia.
Ventisqueros is a fully vertically integrated company, managing its own hatcheries, sea licenses and processing plants producing more than 35,000 metric tons of salmon every year.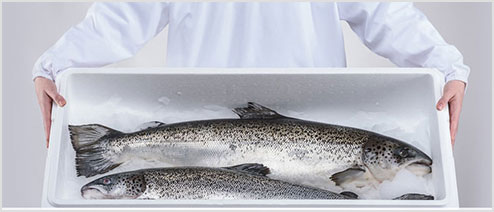 For more than 25 years, Ventisqueros has been involved in the salmon farming business in Chilean Patagonia.
About BioMar
The BioMar Group is a leading supplier of high-performance feed to the global aquaculture industry. Currently, BioMar Group operates 13 feed factories in Norway, Chile, Denmark, Scotland, Spain, France, Greece, Turkey, Costa Rica and China. Roughly one out of five farmed fish produced in Europe, South and Central America is fed on BioMar fish feed. Worldwide, BioMar Group supplies feed to around 80 countries and for more than 45 different fish species. The BioMar Group is wholly owned by the Danish industrial group Schouw & Co, which is listed on the Copenhagen Stock Exchange.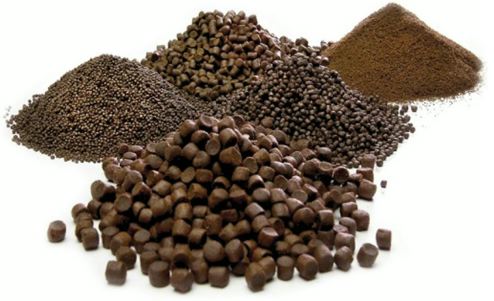 BioMar is a world leader in high performance diets for more than 45 different fish and shrimp species in more than 80 countries.
About TerraVia Holdings, Inc.
TerraVia (NASDAQ:TVIA) is a plant-based food, nutrition and specialty ingredients company that harnesses the power of algae.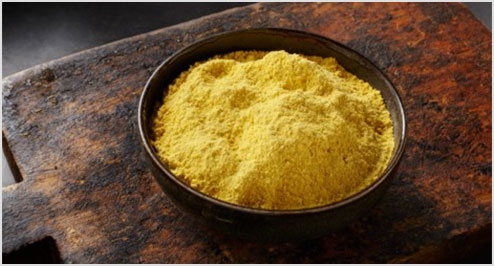 TerraVia's manufacturing process can produce a wide range of algae-based ingredients from a variety of plant sugar feedstocks at a single manufacturing facility.
About Bunge Limited
Bunge Limited (NYSE:BG) is a leading global agribusiness and food company operating in over 40 countries with approximately 32,000 employees. Bunge buys, sells, stores and transports oilseeds and grains to serve customers worldwide; processes oilseeds to make protein meal for animal feed and edible oil products for commercial customers and consumers; produces sugar and ethanol from sugarcane; mills wheat, corn and rice to make ingredients used by food companies; and sells fertilizer in South America. Founded in 1818, the company is headquartered in White Plains, New York.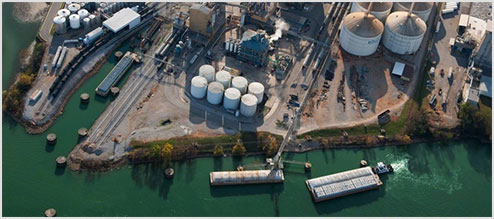 Bunge supplies agricultural commodities, such as grains and oilseeds.
Source: BioMar
[email protected]
www.seafood.media
Information of the company:
Address:
Chinquihue km 14
City:
Puerto Montt
State/ZIP:
Region X
Country:
Chile
Phone:
+56 65 568 200
Fax:
+56 65 255 585
E-Mail:

[email protected]

More about:
Approval / Accreditation / Certified / Oversight by...