A salmon jumping outside the water in the surroundings of the Tubilidad center. (Photo: SERNAPESCA)
SERNAPESCA denounces Ventisqueros for salmon escape

(CHILE, 1/3/2019)
The National Fisheries and Aquaculture Service (SERNAPESCA) has filed a complaint to the Superintendency of the Environment (SMA) against Productos del Mar Ventisqueros S.A., for a salmon escape which happened in a farming center in Chiloé.

The decision was taken due to the fact that the company did not notify the escape of fish from the Tubildad center (ACS 7, commune of Quemchi, Chiloé), in the Environmental Regulation (RAMA) established terms, which was verified by SERNAPESCA officials in an inspection on December 27.

Fattening salmon farm. (Photo: Ventisqueros)

Also, during the weekend, inspectors from SERNAPESCA verified more escaped fish in the vicinity of the Chincui Bay storage point, in the commune of Puerto Montt (where the company Ventisqueros SA moved the harvested fish from the Tubildad center), and the presence of salmonids between fish tanks and collection pens. For this reason, and since no formal notification was received, the company was informed of a second complaint, this time in the ordinary courts.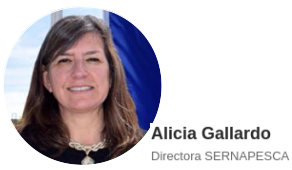 This was stated by the national director of SERNAPESCA, Alicia Gallardo, who emphasized that "the holders of farming centers have the responsibility to immediately activate contingency plans before a fish escape, notify the authority and verify that any maneuvering situation in the cages stowage or load can be controlled preventively to avoid this type of situations in the country."

The authority explained that the complaint is filed to the SMA because the center has an Environmental Qualification Resolution and, therefore, it is this entity that has the authority to open a process and determine eventual sanctions, for which SERNAPESCA will provide all the background information of the case.
[email protected]
www.seafood.media
Information of the company:
Address:
Chinquihue km 14
City:
Puerto Montt
State/ZIP:
Region X
Country:
Chile
Phone:
+56 65 568 200
Fax:
+56 65 255 585
E-Mail:

[email protected]

More about:
Approval / Accreditation / Certified / Oversight by...