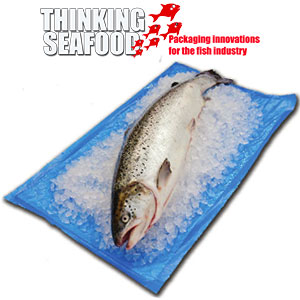 Sirane is the European market leader in innovative food packaging development-to-manufacture.
Thinking-Seafood Packaging Website Unveiled by Sirane

(UNITED KINGDOM, 9/12/2013)
A new website dedicated solely to packaging solutions for the seafood industry has been unveiled by Sirane – a UK-based food packaging design and manufacturing company.

Under the brand Thinking - Seafood, the new site will allow people involved in the fish and seafood industry to quickly see the products that are relevant to their business.

Jeremy Haydn-Davies, sales director, said: "We have a number of products that are perfect for seafood packaging – and this new website will allow people to find them easily.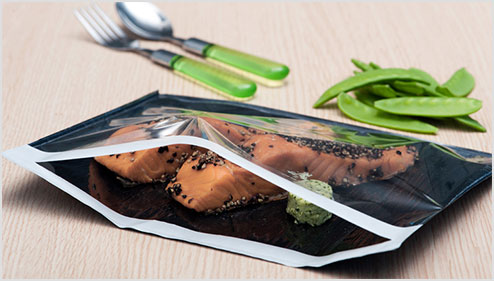 Sira-Cook™ Self-Seal™ counter bags allow food to be bought in-store and then taken home and cooked in the oven or microwave.
"For example, our new barbecue bag is brilliant for seafood. The Sira-Cook Barbecue Bag is also ovenable – useful with the unreliable British climate – and allows a product with the sauce to be thrown on the barbecue. It's a simple solution, offering stunning taste.

"Anyone involved in seafood and who is looking to add genuine value to their products should take a look at the new website and find out what we can offer."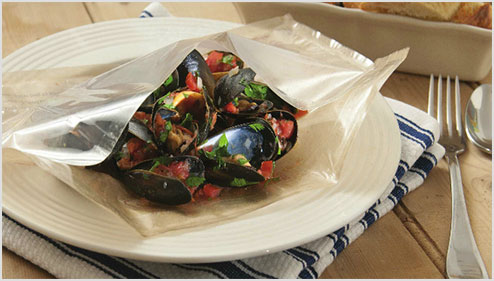 The Si-bag™ is a cook-in bag designed and manufactured to be used safely in a conventional oven up to 200 degrees celsius, in a microwave - and even in a freezer for subsequent reheating and eating.
The bag is available in a number of sizes and in a standard and non-stick version. It comes with a clear top panel – so users can see what's being cooked – and can be heat-sealed.

Sirane has also recently expanded its range of absorbents liners for transporting fish thanks to a new machine significantly speeding up and streamlining the production process.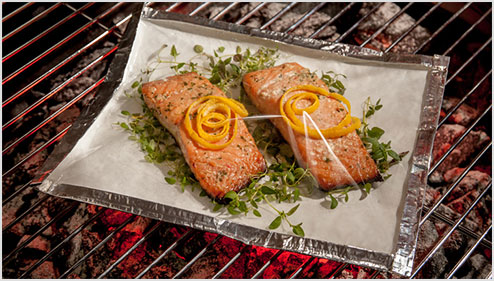 The Sira-Cook™ Supreme™ bag can be used in a conventional oven or on a griddle, hot-plate or barbecue.
Sirane's Dri-Fresh Sea-Fresh range of absorbent liners quickly and effectively absorbs the melting ice and juices released during transportation. The liquid is absorbed and trapped inside the Sea-Fresh liner to prevent spillage and reduce odour.

The machine – designed and built by Sirane's in-house engineering team – will allow for far greater flexibility in the range, with almost any size or absorbency now available.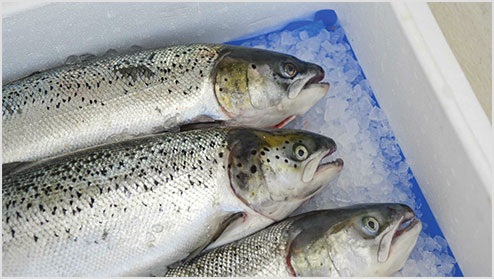 Dri-Fresh® Sea-Fresh™ absorbent liners pads and mats are designed to quickly and effectively absorb the melting ice and juices released during fish transportation

.
Simon Balderson, Sirane MD, said: "Our new machine for Sea-Fresh liners will make us very competitive, and this new pricing combined with our reputation for quality absorbent products should generate a lot of interest. We've just finished extensive trials on the product itself, with refinements meaning the product can offer tremendous absorption.

"Sea-Fresh liners are terrific for lining crates of fish, soaking up large amounts of water and fluid from the crates, meaning it arrives at the destination in a much better state.
The Sira-Cook™ absorbent bag range is a unique packaging solution for meat, fish and poultry which allows food to be packed, shipped, retailed and cooked in the same package.
"The cold crate packed with seafood will remain cold and dry, optimising the condition and appearance – and in many cases the value or saleability - of the fish. The machine has tremendous flexibility, and is very fast, which has helped us become very competitive. We can produce exactly what the customer wants at an attractive price. Not only that but we can offer extremely high levels of absorbency which are great for seafood."

Other products from Sirane include the Si-bag – an oven or microwave bag which can be sealed over the counter, becoming odour proof and leak proof. The bag steam cooks seafood in its own juices in a matter of minutes, and sauces and glazes can be added.

Also available is the Sira-Cook Smart-Release – a dual-compartment bag for microwave cooking, allowing product and sauce to be kept separate. Seals open at fixed temperatures during cooking, allowing for a perfect infusion of seafood and sauce.

About Sirane Ltd.

Sirane is the European market leader in innovative food packaging development-to-manufacture.
Sirane has a high level of expertise in a number of areas including absorbency, oven and microwave cooking solutions, shelf-life and more. Sirane designs, manufactures and supplies food packaging to companies around the world.

The company is based in Telford, Shropshire, United Kingdom, with additional offices, warehousing or manufacturing facilities in Turkey, the Middle East and South Africa. Sirane also works with a number of agents and distributors across the globe, and can also ship directly to anywhere.

Sirane are BRC/IoP approved and supply all the major food processors and retailers
Source: Sirane Ltd.

Margaret E.L. Stacey
Editor Companies and Products
[email protected]
www.seafood.media
Information of the company:
Address:
European Development Centre, Stafford Park 6
City:
Telford
State/ZIP:
Shropshire, England (TF3 3AT)
Country:
United Kingdom
Phone:
+44 1952 230 055
E-Mail:

[email protected]

More about: