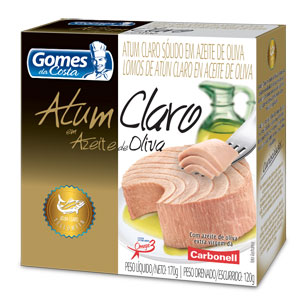 The new Claro tuna from Gomes da Costa is rich in protein and Omega 3 (Photo: Gomes da Costa)
New Claro Tuna In Carbonell Olive Oil

(BRAZIL, 4/10/2011)
Gomes da Costa, a national leader in sales of canned fish, is introducing a new product to the market: the Claro tuna (yellowfin tuna) in Carbonell olive oil.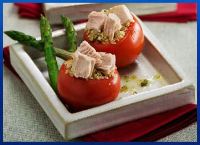 The new Claro tuna from Gomes da Costa is deal for preparing delicious light meals
Yellowfin tuna (Thunnus albacares) is a different species of fish. Considered a fish with a mild taste, firm texture and tender, this tuna is the king of canned fish, making it a premium product.
This new product, rich in protein and Omega 3, is packed in olive oil, essential for its beneficial health properties and great taste that blends with all kinds of dishes.
Ideal for preparing delicious light meals this exquisite tuna in Carbonell olive oil is free of trans fats, has no preservatives and no refrigeration is needed, thanks to the production process which ensures a shelf life of 24 months.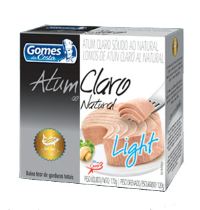 Gomes da Costa also offers natural claro tuna in containers of 170 grams
The package provides more information about the product, highlighting the differences of the fish and the characteristics that make it more attractive to consumers.
In the same line, Gomes da Costa also offers natural Claro tuna in containers of 170 grams.

Thinking about the environment, all Gomes da Costa packaging are fully recyclable from cans, paper labels, plastic closures to cartons.
In addition, the company is certified Friend of the Sea, an NGO that certifies and oversees the marketing of fish, where all processes must respect the conscious fishing.

About Gomes da Costa
Gomes da Costa is a company with over 55 years of successful history in Brazil, a leader in the production and marketing of preserved fish.
As part of the Spanish group Calvo, the company has expanded its product offerings, distribution network, sales abroad and its commitments to society and the environment.
With a plant in Itajaí - SC, which is now the largest complex of capture, reception and processing of fish in Latin America, which daily produces over one million cans, Gomes da Costa, generates more than 1,600 direct jobs direct and plays an important role not only in the vicinity of the factory but also in the city itself.
Source: Gomes da Costa
Related News
Margaret E.L. Stacey
Editor Companies and Products
[email protected]
www.seafood.media
Information of the company:
Address:
Rua São Tomé, 86 - 9º andar Edificio Vila Olímpia Corporate
City:
São Paulo
State/ZIP:
São Paulo (04551-080)
Country:
Brazil
Phone:
+55 11 5503 6800
Fax:
+55 11 5503 6804
E-Mail:

[email protected]

More about: