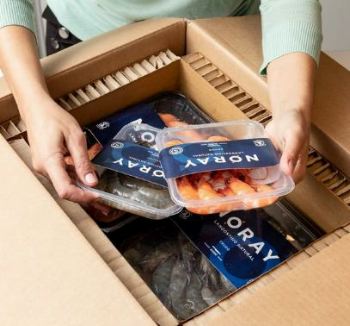 Noray Seafood produces shrimp without sulphites or antibiotics at its farm located in Valladolid
Noray Seafood raises 16 million to increase prawn farming fivefold in Valladolid

(SPAIN, 2/24/2022)
The company Noray Seafood has raised 16 million euros in an investment round, led by the French company Creadev, with which it plans to multiply its prawn production in Medina del Campo (Valladolid) by five and expand the destination markets, as confirmed to Efe signature sources.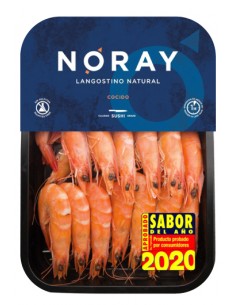 Noray Seafood has closed this round of financing to which, in addition to the investment company Creadev, SWEN Blue Ocean, Stellar Impact (investment vehicle led by Telos Impact) and other firms that will support the growth plans of the company have also joined fish farming company, with this injection of capital.
The marketing director of Noray Seafood, Yolanda Patiño, has detailed to Efe that the objective is to expand the facilities to multiply prawn production by five within two years and, at the same time, open markets in new destinations such as France, Italy or Germany.
The company annually produces 50 tons of the crustacean in "indoor" farms, which it markets in hotels, restaurants or for sale to the public in Spain and in destinations such as Austria and Norway.
Source: Cinco Dias
[email protected]
www.seafood.media
Information of the company:
Address:
Ctra. De Olmedo km 2.5, Polígono Industrial Escaparate,
City:
Medina del Campo
State/ZIP:
Valladolid (47400 )
Country:
Spain
Phone:
+34 983 804 358
E-Mail:

[email protected]

Skype:
https://www.instagram.com/gambanatural/
More about: