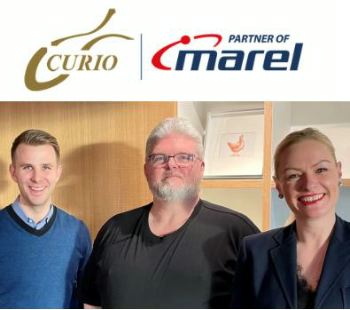 Founded in 2008 Curio is an innovative provider of equipment for whitefish primary processing
Marel to acquire the remaining 50% stake in Curio
(ICELAND, 2/7/2022)
Marel is pleased to announce it has reached an agreement to acquire the remaining 50% stake in Curio, an innovative primary processing equipment provider for whitefish processing.
Successful partnership
Marel has now acquired 100% of whitefish primary processing equipment provider Curio. Since acquiring 40% in Curio in October 2019 and an additional 10% in January 2021, the companies have worked closely together. Sharing know-how, innovating new and exciting solutions, and leveraging Marel's extensive global sales and service network and digital solutions to explore new markets and deliver full-line projects worldwide. After successfully cooperating for two years, Marel has now reached an agreement to acquire the remaining 50%.
Complementary solution offering
This acquisition of Curio is fully in line with Marel's strategic objective to be the one-stop shop for food processors looking for high-tech solutions, software, and services. The transaction is yet another important building block on Marel's ambitious growth journey, driven by a balanced mix of organic growth fueled by innovation and acquired growth. The recent acquisitions of Curio, Valka and 40% in Stranda Prolog bring Marel closer to becoming a full-line provider to the global fish industry and contribute to management's targets for margin expansion in the fish industry. Valka and Curio will continue to work closely with Marel and, over time become an integrated part of Marel.
About Curio
Founded in 2008 Curio is an innovative provider of equipment for whitefish primary processing, specializing in innovative heading, filleting, and skinning solutions. Curio's main market is Europe, focusing on the Nordics and the UK. Curio has around 40 FTEs.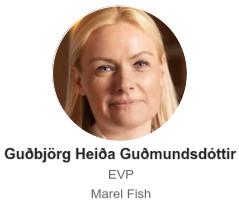 Guðbjörg Heiða Guðmundsdóttir, EVP Marel Fish:
"We are ready to take the next step on our journey with Curio after successfully cooperating for over two years. We have already achieved fantastic results, where our global reach has enabled sales of Curio's standalone equipment in new markets, for example in Spain and in Italy. In addition, our combined line offering, including Innova, has enabled new sales in the US and Europe. I'm confident that with Curio, Valka and Stranda Prolog we have a strong foundation to create value for our customers and further strengthen our offering. On top of that, our combined technological and digital solutions increase automation and efficiency and further advance our value proposition for sustainable processing. The combined team is excited about the future and will continue to transform the fish processing industry in partnership with customers."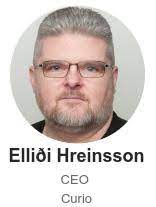 Ellidi Hreinsson, CEO of Curio:
"Curio and Marel's collaboration over the past two years has exceeded expectations to the benefit of both companies. Considering the successful collaboration and the strong sales growth of our joint solutions, I believe now is the right time to integrate the companies. I am excited about the integration, which will create a stronger and more comprehensive product offering, accelerate innovation even further and customers will benefit from our strong production, sales and service network."
Source: Marel
[email protected]
www.seafood.media
Information of the company:
Address:
Austurhraun 9
City:
Gardabaer
State/ZIP:
(IS-210)
Country:
Iceland
Phone:
+354 563 8000
Fax:
+354 563 8001
E-Mail:

[email protected]

More about: