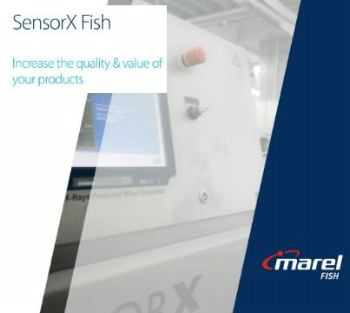 Industry leading bone detection
Marel's revolutionary SensorX inspection technology sets the standard in bone detection
(ICELAND, 8/27/2021)
SensorX: Your secret weapon in the fight against food contamination
As food producers ramp up to meet the demands of a rising global population, supplying consistently safe and affordable food remains a key challenge. Automatic bone detection has become an essential measure in high-quality protein production.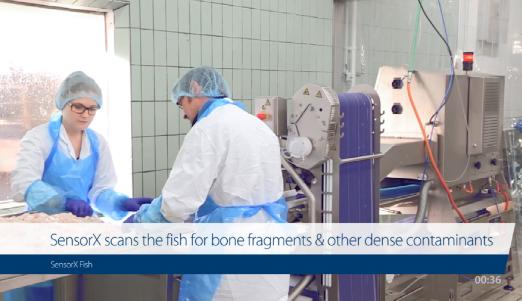 Start with superior X-ray analysis
For nearly 15 years, Marel's revolutionary SensorX technology has been the standard in hard contaminant detection, helping processors win the battle against food contamination.
At the core of every SensorX system is Marel's industry-leading X-ray technology. It scans whole muscle and trim with unmatched accuracy to detect hard contaminants such as bone, metal and glass. SensorX can identify extremely small bone fragments with an extremely low false-positive rate.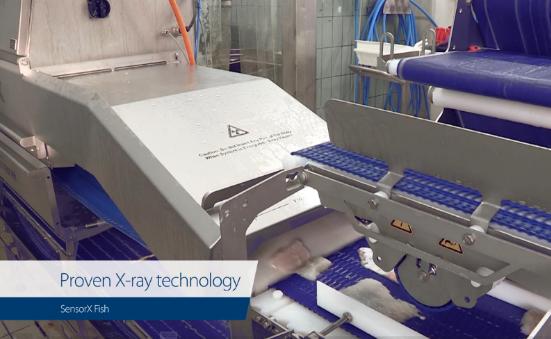 The systems also allow processors to automate an array of time-consuming tasks and simultaneously pull valuable real-time production data, achieving greater accuracy and insight than could ever be possible manually.
Consistently accurate analysis
Not only does SensorX X-ray technology offer the most effective way to detect bone, it's also the most precise way to measure weight and chemical lean accurately. Our solutions monitor and manage trim to maximize yield and minimize giveaway better than any comparable system on the market.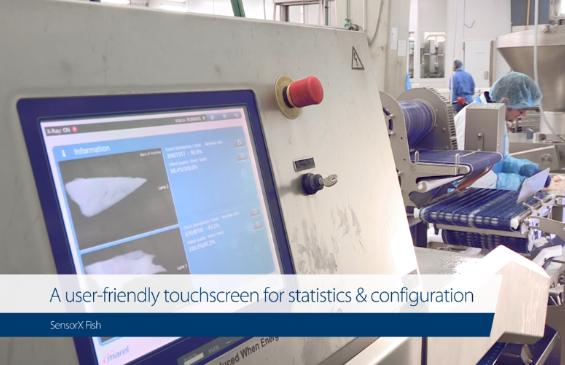 Versatile solutions for modern processors
There is not just one SensorX. In partnership with our customers, we have continued to find applications for SensorX across the poultry, meat, fish and further processing industries. We are continually improving SensorX solutions to help food processors detect and eliminate food contaminants like bone and metal.
SensorX Fish
Superior quality boneless fish
SensorX Fish provides bone detection capabilities that are unprecedented among automatic bone detection systems. Its advanced technology achieves more reliable and consistent results than manual inspection ever could.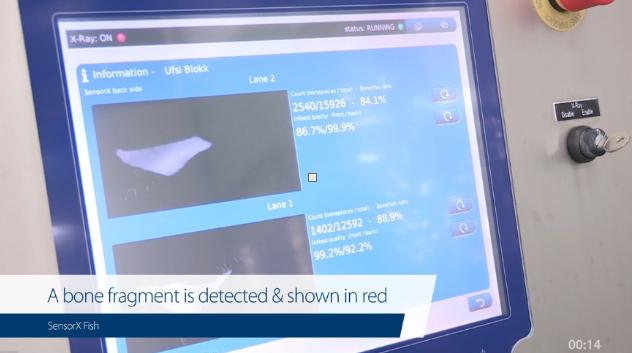 Boneless products go through the system without being touched, reducing product handling and enhancing quality. In addition, SensorX Fish reduces over trimming and gives a better process overview enabling processors to offer a safer, more valuable product at a premium price.
Proven solution
Marel has been on a continual journey of innovation and development in the area of food contamination since SensorX hit the market in 2007. Our inspection systems started in poultry and have transferred their technology to meat and fish processing, quickly becoming the industry benchmark.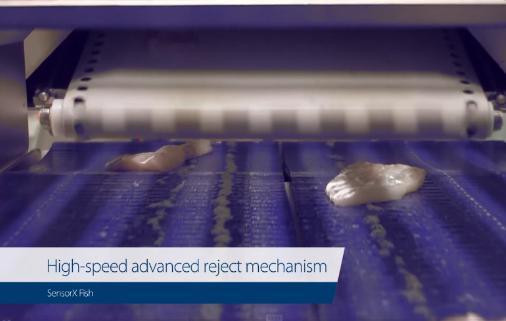 Industry-leading bone detection
SensorX specifically addresses common bone and hard material detection issues:
Significantly reduces giveaway
Extremely low false-positive rate
Modular systems suited to multiple line arrangements
Capable of detecting bone, metal and glass
Intelligent automation with Innova Food Processing Software
Not only does investing in SensorX increase the value of your products and virtually eliminate customer claims for off-spec products, it is also a guarantee to customers that you will always supply safe, high-quality products. This helps maintain the trust of existing customers and can also be an important factor in securing new business.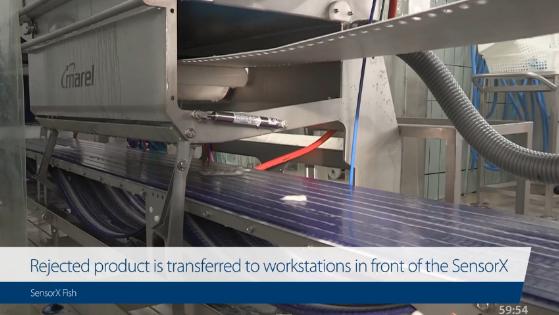 Minimizing food contaminants
With more than 1,000 SensorX machines sold in over 40 countries, our versatile bone detection system is mission-critical for many of the world's leading food processors.
Such groundbreaking technology requires thought, leadership and continuous investment. Together with our customers and partners around the globe, Marel invests around 6% of our revenue every year into innovations that make food safer and more affordable. Last year, that meant investing €73.4 million to bring more than 30 innovations online, including equipment, software and service solutions.
SensorX is just one of Marel's many transformative innovations. And after more than 40 years of innovation, we are not slowing down.
Source: Marel
[email protected]
www.seafood.media
Information of the company:
Address:
Austurhraun 9
City:
Gardabaer
State/ZIP:
(IS-210)
Country:
Iceland
Phone:
+354 563 8000
Fax:
+354 563 8001
E-Mail:

[email protected]

More about: