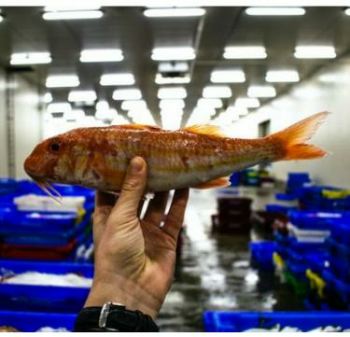 Photo by Paul Einerhand on Unsplash
5 Challenges for the European Fish Processing Industry in a Post COVID-19 World

(EUROPEAN UNION, 5/13/2021)
In a recently published research paper, a group of experts analysed the response of the global seafood industry to the COVID-19 pandemic and the effects of global supply chain breakdowns in the opening months of the crisis.
The paper focuses heavily on how food systems in general can be made more resilient, and how vulnerable various sub-industries are to shock events.
In this article, we take a brief look at the seafood processing industry, and the challenges it faces in the near future, as processing plants get to grips with the changing economic and social landscapes that lie ahead.
Here are five of the most pressing concerns:
1. Staff Shortages and a Shifting Labour Market
When the COVID-19 pandemic first hit mainland Europe in March 2020, it quickly became apparent that the food processing industry as a whole was in for a rough ride.
Due to a combination of mass testing, social distancing measures and an increasing demand for canned foods, the fish processing industry quickly began to feel the pressure. Manual processes like fish grading are notoriously labour intensive, especially without the use of a dedicated grading machine. It's still proving tricky for some factories to re-open at full capacity, even after a full year has passed.
Not only has the COVID-19 pandemic seen large numbers of migrant workers unable to travel to their seasonal jobs, there's a profound feeling of change in the air, as European countries in particular transition out of lockdowns and begin to rethink how they might build back their economies with sustainability in mind.
For the fish industry, that almost certainly means greater centralisation, less of a reliance on humans to carry out tasks like fish grading, and a gradual move towards robotics and automation, taking processes like the aforementioned fish grading system into the digital age.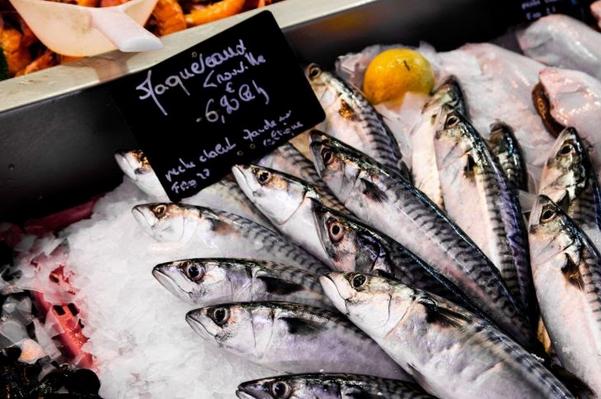 Photo by Tapan Kumar Choudhury on Unsplash
Which brings us neatly to:
2. Inefficient and Outdated Machinery
As well as fish grading, several processes at the other end of the production line, such as packing and palleting, are still done manually in many of Europe's more outdated plants.
The technology is evolving at a rapid rate though, and those older plants will need to stay abreast of the new technological advances if they wish to remain competitive: With everything from a fully automated roller grading line, through to extremely efficient nobbing machines that can process up to a 1,000 pounds of fish per day with just a single operator, it's clear where the industry is heading.
3. Rising Operational and Refitting Costs
The automated systems described above don't come cheap, and it's going to be a tough period for many fish processing plants, as they struggle to upgrade ageing fish grading and filleting machinery to compete with cheap labour markets in China, Thailand and Vietnam.
Still, there is some light at the end of the tunnel: For businesses willing to embrace robotics and other smart technologies, there could be vast savings to be had further into the future.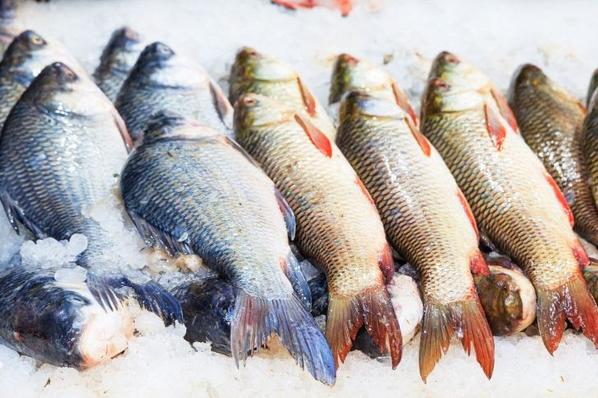 Photo by Samuel C. on Unsplash
4. Increased Demand for Smaller Species
During the early days of the pandemic, there was a huge rush to purchase large supplies of canned foods, as consumers tried to gauge the severity of the virus and hurriedly prepared for an extended period of isolation.
Whilst many experts are warning that sales of these types of foods are now slowing, there are some good reasons to suggest that not only will sales of canned fish continue to remain popular, but smaller varieties of native European fish like anchovies, mackerel and herring will gain massively in popularity, as consumers trend towards healthier and more sustainable local choices.
And how will that shift affect the fish processing industry? In short, it will require more specialised (and different) equipment. Processing plants will need to employ ever more advanced fish grading systems and grading machines like roller grading lines, to sort these tricky smaller species, as well as employing advanced nobbing and canning machines to speed up the rest of the processing stages.
5. The Sustainability Problem
As we've touched upon above, food processing, like every other industry sector, is going to come under ever greater scrutiny once economies reopen after COVID-19.
Governments, and the general public themselves are rethinking how they want their societies to function, and consumers are responding by making food choices that are better for the planet. How the fish processing industry evolves to cope with these new demands will be key to its future success…
[email protected]
www.seafood.media
Information of the company:
Address:
Lejasrandoti
City:
Mucenieki, Ropazu novads
State/ZIP:
Riga Region (LV-2137)
Country:
Latvia
Phone:
+371 67 248 036
Fax:
+371 67 312 873
E-Mail:

[email protected]

More about: