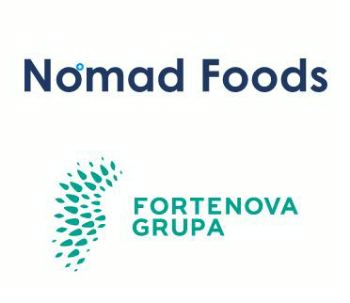 Nomad's existing power brands Birds Eye, Findus and iglo will be extended to a new region of Europe
Nomad Foods to Acquire Fortenova's Frozen Food Business Group

(UNITED KINGDOM, 3/30/2021)
Further reinforces Nomad's European frozen food leadership with multiple levers for value creation & synergies

Market leading brands Ledo and Frikom provide entry into attractive Central & Eastern European markets

Expect 2021 combined Adjusted EPS above $2.00 per share on an annualized basis

Expected to be high-single digit % accretive to Adjusted EPS in Year 1, before synergies
FELTHAM, England --Nomad Foods Limited (NYSE: NOMD) announced today that it has entered into an agreement to acquire Fortenova Group's Frozen Food Business Group (FFBG) for aggregate consideration of approximately €615 million on a debt-free, cash free basis.

FFBG is a leading European frozen food portfolio operating in attractive markets new to Nomad, including Croatia, Serbia and Bosnia & Herzegovina, Hungary, Slovenia, Kosovo, North Macedonia and Montenegro. Its two anchor brands, Ledo and Frikom, have unparalleled consumer awareness and #1 market share in many of these markets and offer a broad range of frozen food products including fish, fruits, vegetables, ready meals, pastry and ice cream.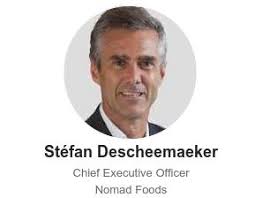 Stéfan Descheemaeker, Nomad Foods' Chief Executive Officer, stated, "The acquisition of FFBG reinforces Nomad's European frozen food leadership while strategically expanding our portfolio into attractive new markets and creating an exciting new category adjacency in ice cream. Like Birds Eye, Findus and iglo, Ledo and Frikom are institutions in their respective markets with strong consumer awareness and #1 market share. Similar to Nomad, FFBG is singularly focused on frozen food, a fantastic category that is aligned with consumer trends including convenience and sustainability. We plan to leverage our combined pan-European scale, commercial expertise and passion for frozen food while harnessing the unique local characteristics and traditions of FFBG's brands."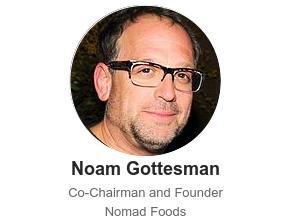 Noam Gottesman, Nomad Foods' Co-Chairman and Founder, commented, "We are delighted to announce this acquisition, which is consistent with our growth strategy and builds on our five-year track record of top-tier shareholder value creation. This transaction provides a natural extension to our existing business and creates a new platform for future expansion within Central and Eastern Europe. It also introduces us to ice cream, an exciting new category which opens new potential avenues for growth. Following the acquisition, our annual revenue will approach €3 billion, nearly doubling the revenue base of Iglo Group, our initial anchor acquisition in 2015. We are proud of what we have accomplished so far, and we believe there is much more to come. We look forward to welcoming the FFBG team into the Nomad family."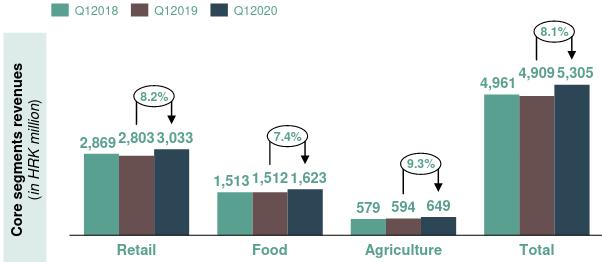 Fortenova Grupa best results in the last three years

Management intends to update guidance on the combined entities for the current year upon closing of the transaction, which is expected to be completed during the third quarter of 2021 subject to approval of a majority of the depositary receipt holders of the ultimate parent of the seller and satisfactions of other certain closing conditions. The purchase price is expected to be funded through cash on hand and debt. The transaction has been unanimously approved by the board of directors of the seller which consists of representatives of more than a majority of the depositary receipt holders of the ultimate parent of the seller.

Morgan Stanley acted as financial advisor and Norton Rose Fulbright, Divjak Topic Bahtijarevic & Krka Law Firm and BDK Advokati are acting as legal advisors to Nomad Foods on the transaction.
[email protected]
www.seafood.media
Information of the company:
Address:
Nemours Chambers
City:
Road Town
State/ZIP:
British Virgin Islands (BVI) (NE1 3DQ)
Country:
Virgin Islands
E-Mail:

[email protected]

More about:
Approval / Accreditation / Certified / Oversight by...