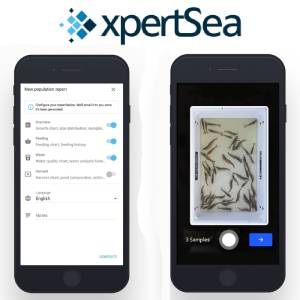 With innovation and digitization, precision aquaculture is possible.
Smartphone Photo App Makes Gathering Shrimp Data Easier Than Ever

(CANADA, 10/29/2020)
XpertSea, a Canadian technology company that makes aquaculture more profitable and sustainable, has announced a leap forward in AI that lets shrimp farmers use their smartphone to capture accurate animal data and track growth from stocking through harvest.
The app builds on the success of the XperCount, a connected "smart bucket" that lets farmers count, size, weigh and image animal samples in seconds. After months of research and in-field testing, XpertSea engineers reduced these 11 lbs. (5 kg.) of hardware to a feature-enhanced app that runs on a shrimp farmer's Android or iPhone.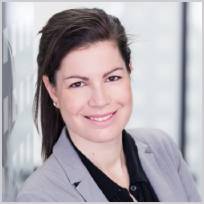 Valerie Robitaille.
"Too many shrimp farmers operate without the benefit of accurate, standardized data, and this hinders their operations and hurts their bottom line," said

Valerie Robitaille, CEO and co-founder of XpertSea

.
"We wanted to create an easily accessible, ultra-portable tool that would make data collection fast, easy and reliable so that any farmer can unlock better crops and financial outcomes. With our mobile app, farmers of any size and means can use their phone to monitor pond growth and make better decisions, which improves profitability and sustainability."
With the app and a picture of their shrimp, farmers gain instant, easy access to transparent and reliable information such as average body weight, growth rate and weight distribution. This enables them to adjust feeding regimes, identify anomalies in animal growth, and make better decisions on how to grow their crops and transact business.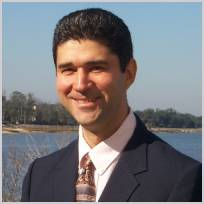 Dr. Craig Browdy.
"XpertSea's innovative smartphone app saves a huge amount of time and generates very accurate sampling data. This enables precise measurements of the size and frequency distribution of the population to be made more often," said Dr. Craig Browdy, Director of Research & Development at Zeigler Bros., a provider of premium feeds that has been collaborating with XpertSea on the development of the app.
"The app provides a combination of powerful growth and feeding models driven by AI, and the ability to share and exchange information from pondside to management and expertise anywhere in the world in real time. This is a powerful tool for improving day to day decision-making yielding faster growth, more efficient feed conversion and better water quality."
"Using the app to measure shrimp growth is very useful," said Mr. Nguyen Van Teo, a manager of a high-tech farm in the Bac-Lieu cooperative in Vietnam "The number of samples taken is higher, faster and more accurate than conventional manual shrimp sampling. Shrimp are healthy when sampled, free from injury and the data is stored and managed on a real-time online database."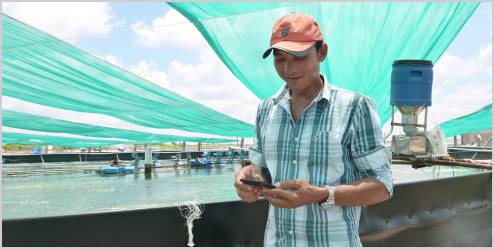 XpertSea's solution leverages artificial intelligence to turn valuable aquaculture data into powerful business insights.
The app is currently available on the Google Play and Apple Store for all farmers in Ecuador and for farmers working with XpertSea's enterprise partners across the world.
About XpertSea‍
XpertSea is a Canadian technology company that's transforming how the global aquaculture industry farms seafood to help feed the world. Combining smart aquaculture equipment with a farm management platform, we deliver actionable insights driven by artificial intelligence.
Using data to bring transparency and knowledge to the entire supply chain, XpertSea enable farmers and industry experts to optimize feed efficiency, reduce environmental waste, and take preventive actions against diseases. With customers in over 50 countries, XpertSea is using Canadian ingenuity to make aquaculture profitable and sustainable.
Source: XpertSea
[email protected]
www.seafood.media
Information of the company:
Address:
1365 Galilée Ave, suite 100
City:
Québec
State/ZIP:
Québec (QC G1P 4G4)
Country:
Canada
Phone:
+1 (581) 981-9811
Fax:
+1 (888) 352-5868
E-Mail:

[email protected]

Skype:
https://www.instagram.com/xpertsea/
More about: