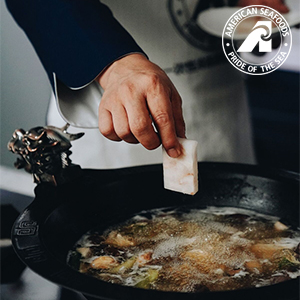 Wild Alaska Pollock boasts a tender yet firm texture.
American Seafoods Teams Up With Fortune Fish

(UNITED STATES, 8/5/2019)
American Seafoods, the world's largest at-sea processor of Wild Alaska Pollock, has teamed up with Fortune Fish to launch brand new Wild Alaska Pollock products.
With Fortune, American Seafoods is offering three Wild Alaska Pollock products: Perfect Pollock Portions and Wild Alaska Pollock loins. Both are perfect for a variety of dishes and cooking styles, for expert and novice cooks alike. Grilled, baked, boiled – you name it, and it's a delicious way to cook Wild Alaska Pollock.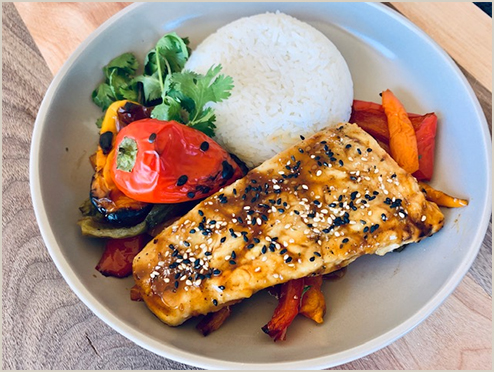 Perfect for a wide variety of popular preparations, heart healthy Wild Alaska Pollock is a lean and protein-rich whitefish that's high in omega-3 fatty acids.
American Seafoods is headquartered in Seattle, while its six catcher/processor ships weather the storms and icy waters of the Bering Sea. All Wild Alaska Pollock is caught in this area.
As an at-sea processor, its experienced crew handles everything from catching, processing, packaging, and freezing, American Seafoods catch aboard its boats, each between 250 and 350 feet in length, all within hours. This frozen-at-sea process locks in the freshness and nutrition to provide customers with one of the healthiest fish on the planet.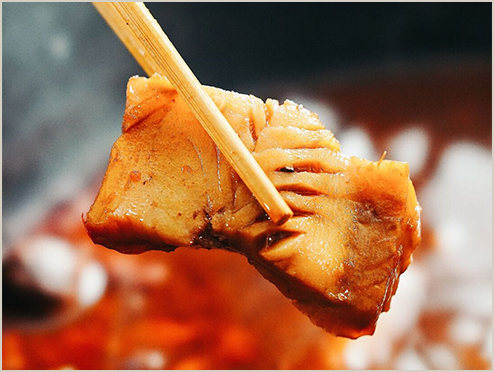 Wild Alaska Pollock is harvested from the rich and pristine waters of Alaska's Bering Sea.
American Seafoods knows its responsibility to keep the fisheries healthy and sustainable. These are a few ways Wild Alaska Pollock remains sustainable:
Protected fisheries. The Bering Sea is a lush, 880,000 square mile ecosystem of fish, their prey, and their predators, containing the largest MSC fishery in the world. It's one of the most monitored and sustainable fisheries in the world, with the highest MSC rating possible.

Abundant future. Biologists and oversight councils regulate the amount of fish harvested each year, typically set around 15 percent of the population. That means for every 100 fish, American Seafoods harvests 15 and leaves 85 to swim and thrive. With this collaboration between regulators, biologists, and fishers, Wild Alaska Pollock is a healthy, sustainable species.

Low environmental impact. Green technology in American Seafoods' boats means zero net fresh water usage and the lowest carbon footprint among mainstream protein. Bycatch has a low rate, at less than one percent.

Traceability. Every box is traceable to the exact latitude and longitude of the catch, raising the bar on quality assurance and consumer confidence.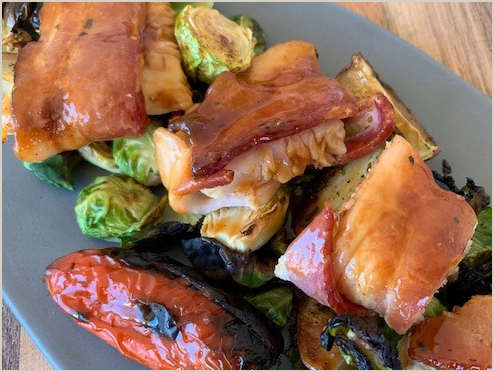 Chefs seek out Wild Alaska Pollock for its mild taste and white, flaky texture. It's also attractive for its abundance and sustainability.
About Fortune Fish
Fortune Fish & Gourmet is the Midwest's premier fresh and frozen seafood processor and specialty food distributor servicing fine restaurants, hotels, country clubs and grocers from its facilities in Bensenville, Illinois and Minneapolis. Founded in June of 2001 under the leadership Sean O'Scannlain, Fortune has grown to become one of the largest seafood and specialty food distributors in the country and a leader in the industry. Fortune handles thousands of different products including a Gourmet Foods division, which supplies gourmet specialty foods selected to exceed the high standards embraced by our quality driven customer base.
About American Seafoods
American Seafoods operates a fleet of six fishing vessels in the sustainable fisheries of the Bering Sea and the North Pacific Ocean. The company is the world's largest at-sea processor of Wild Alaska Pollock and holds the largest allocation of Wild Pacific Hake (Whiting). Its quality-assured products are distributed around the globe.
Source: American Seafoods
[email protected]
www.seafood.media
Information of the company:
Address:
2025 First Avenue, Suite 900
City:
Seattle
State/ZIP:
Washington (WA 98121)
Country:
United States
Phone:
+1 206.448.0300
Fax:
+1 206 374 1516
E-Mail:

[email protected]

Skype:
https://www.instagram.com/americanseafoods/
More about:
Approval / Accreditation / Certified / Oversight by...