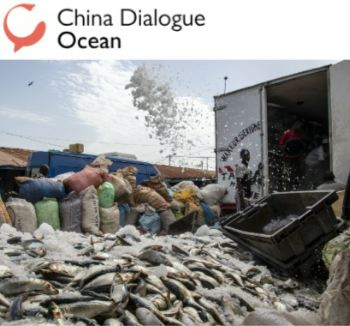 Workers throw ice on fresh catch at the Tanji fish landing site, the Gambia (Image: Regina Lam / China Dialogue Ocean)
To tackle overfishing in West Africa, cooperation is needed

WORLDWIDE
Friday, September 29, 2023, 07:00 (GMT + 9)
The following is an excerpt from an article published by China Dialogue Ocean:
Foreign fishing fleets and fishmeal plants have diminished West African fish stocks. A new report reveals the need for better data sharing, and higher operational standards at the plants.
In 2017, I witnessed the dumping of unwanted sardinella fish by a foreign-owned fishmeal plant in my home village of Kartong in the Gambia. The pollution prompted me to investigate and report on the rapid and unchecked expansion of fishmeal and fish oil production in the country and beyond.
My investigation and reporting for China Dialogue Ocean sparked debates on issues around these factories among activists and local communities. The conversations led me to believe a constructive dialogue between all relevant parties could effect change.
That was why in May, China Dialogue Ocean, Washington-based Stimson Center, and partners brought together a range of people from the Gambia and other West African nations to identify solutions and draw up recommendations for policymakers. The participants were from government ministries, civil society organisations, universities, and the fishing and tourism industries.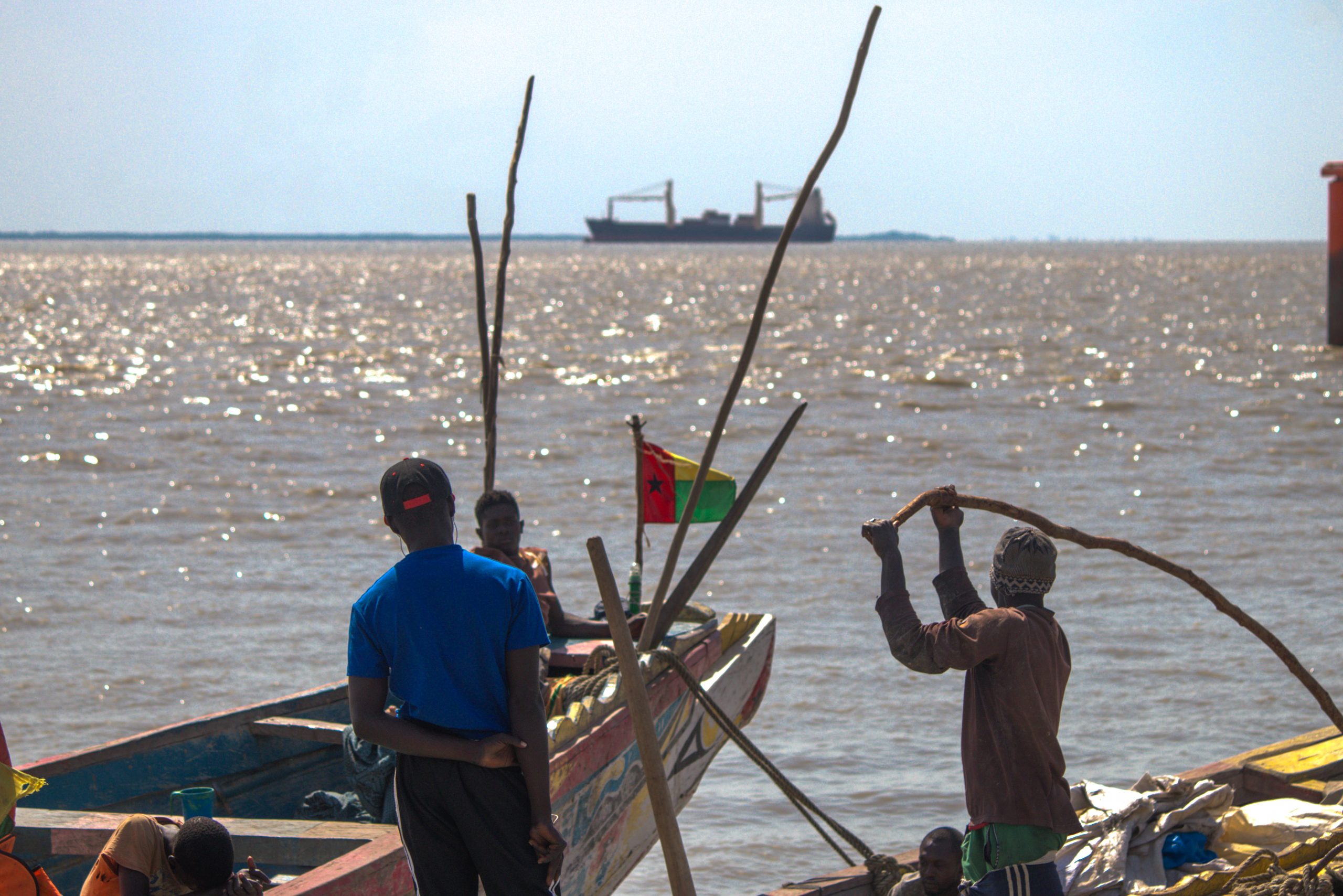 Local small-scale fishers in Guinea-Bissau often cannot compete with larger industrial fishing vessels (Image: Aliu Embalo / China Dialogue Ocean)
Given China's footprint in West African fisheries and fishmeal production, members of civil society in China and their counterparts in West Africa also engaged in a civil society dialogue, understanding each other's journey in pushing for sustainable fisheries.
A report of the recommendations discussed during the two dialogues has been launched today. It presents context to the issues derived from 40 hours of research interviews along with concrete actions that governments can take to sail the region towards sustainable fisheries.
Titled "Charting a blue future for cooperation between West Africa and China on sustainable fisheries", the report recognises opportunities for more Chinese and West African cooperation while highlighting the need for West African regional collaboration to strengthen negotiation power on issues such as fishing-access agreements.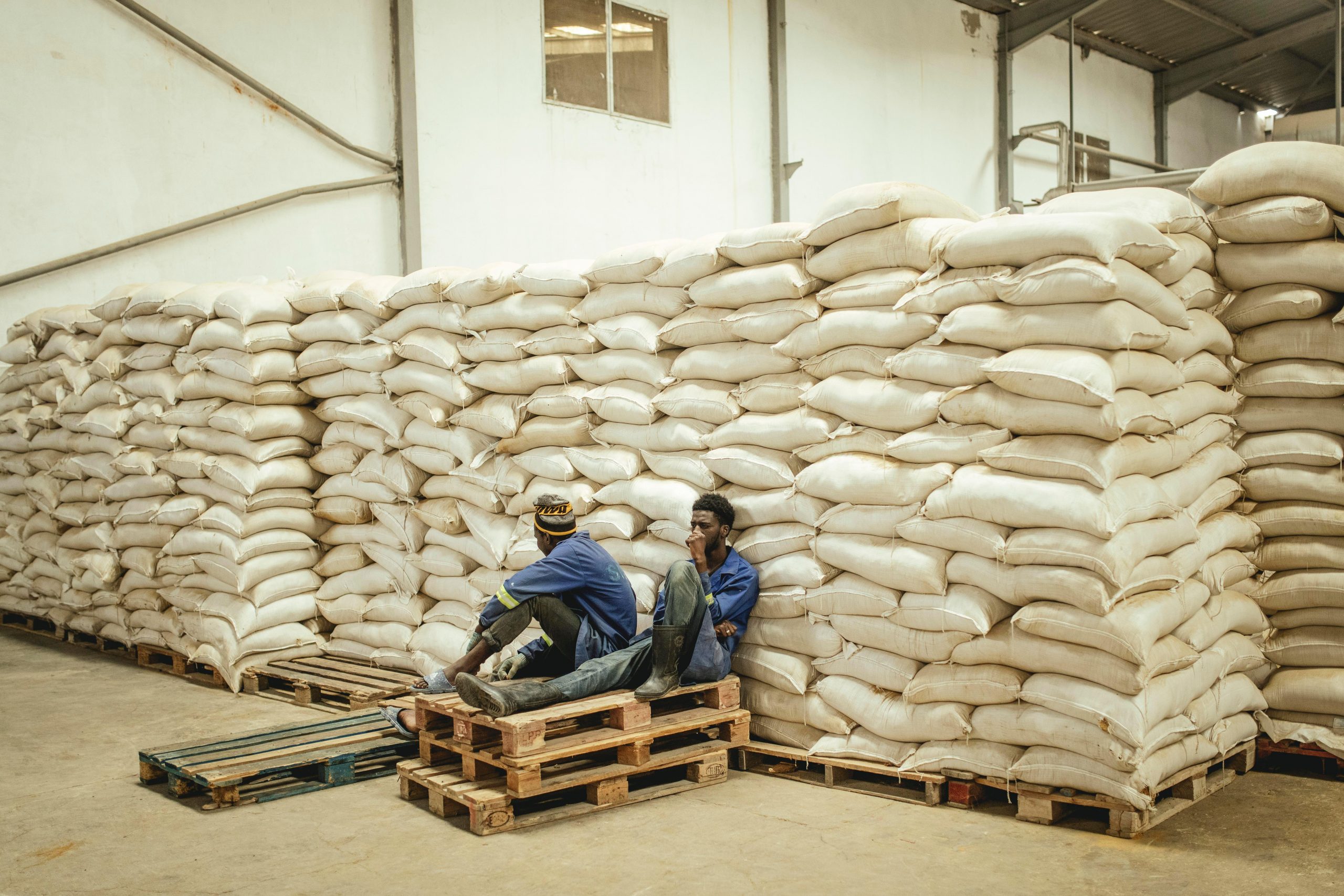 Stacks of fishmeal at a factory in Nouadhibou, Mauritania (Image: Alamy / China Dialogue Ocean)
Trygg-Mat Tracking, an organisation that provides fisheries intelligence, the Institute for Oceans and Fisheries at the University of British Columbia, and the University of the Gambia also contributed to the events and report.
Unsustainable practices threaten livelihoods
Overfishing and one of its drivers – fishmeal and fish oil production – have long impacted West Africa.
The region attracts massive foreign fleets from the European Union, Russia, China, and South Korea, according to the report. Some vessels operate without respect for local laws while capitalising on the region's existing challenges of unrealistic fish stock data, limited surveillance, and inadequate enforcement capacity. Over 40% of the world's illegal, unreported, and unregulated fishing, also known as IUU fishing, occurs in West Africa.[...]

Author: Mustapha Manneh | Read the full article by clicking the link here
Related news: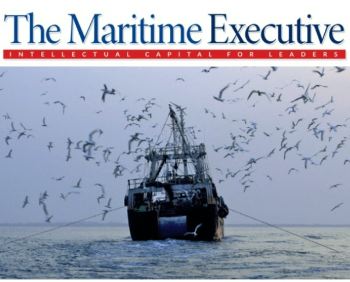 [email protected]
www.seafood.media