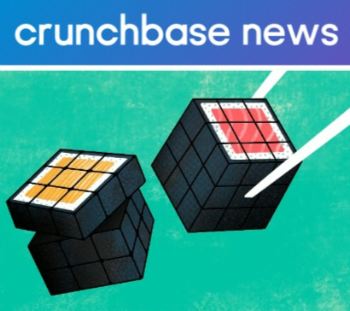 Image: Crunchbase
Sustainable Seafood Startups Are The Catch Of The Day

WORLDWIDE
Friday, September 29, 2023, 07:00 (GMT + 9)
If you want a delicious, affordable meal of fresh seafood that's also humanely and sustainably procured these days, you're kind of out of luck.
The combination of overfishing and climactic upheaval have decimated populations of fish and other sea creatures worldwide. And while farm-raised seafood might look like a more sustainable alternative, there are big concerns around overcrowding and disease.
Cell-based seafood, meanwhile, still looks years away from mass-market readiness. And vegan alternatives — fishy-tasting, textured plant products — don't carry the same nutritional punch or broad consumer appeal as the real thing.
The troubled state of the seafood industry today may help explain why we've seen quite a bit of capital flowing to startups aiming to improve on the status quo. Seafood-related startups funded in the past couple years have collectively raised nearly $3 billion to date, per Crunchbase data.
For an idea where capital is going, we curated a list of 39 funded companies in the space, listed below: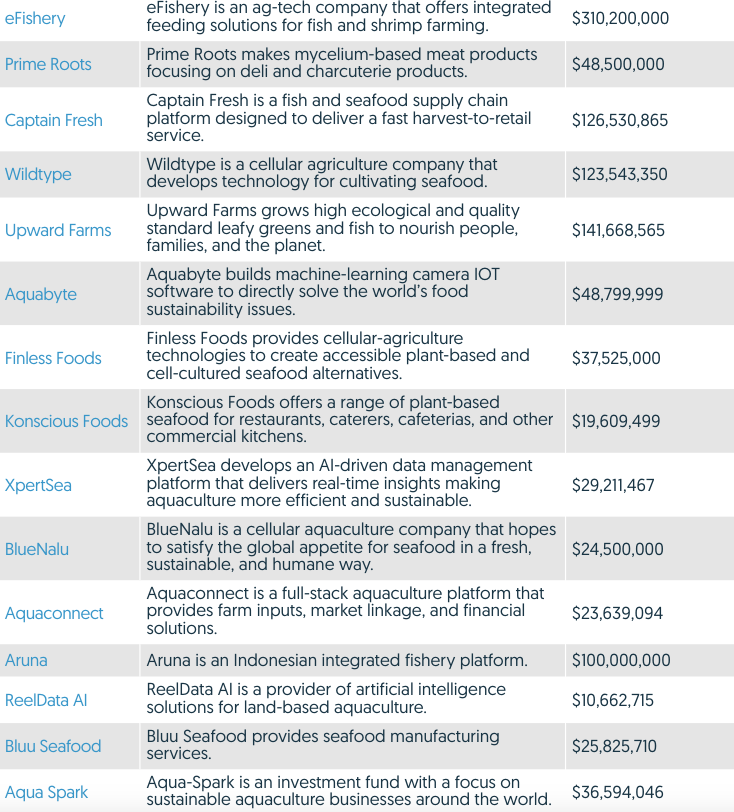 Fishicorns, farming and finance
The seafood farming sector has already anointed at least one unicorn (or "fishicorn," we might say). Indonesian aquaculture startup eFishery picked up $200 million in Series D funding in July at a reported valuation of more than $1 billion.
The company pitches its smart-feeding technology as promoting sustainability as well as saving fisheries and shrimp farmers money. Its systems aim to reduce underfeeding as well as overfeeding, which can cause pollution from nutrient runoff.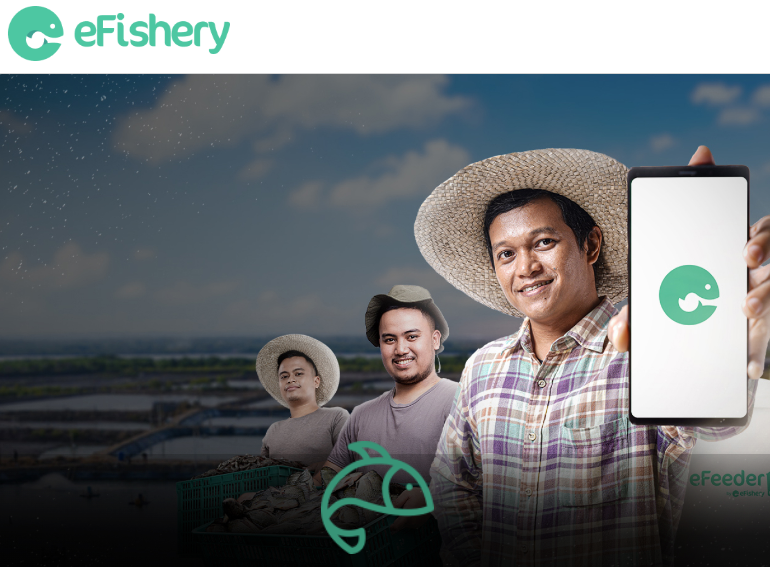 Aquabyte, operating out of Norway, San Francisco and Chile, is also scaling technology it says can promote healthier fish-farming operations, largely through underwater data collection and associated analytics software. It closed on $25 million in Series B funding last summer.
In Chennai, India, Aquaconnect reeled in $15 million in December to build out a platform that applies AI and satellite remote sensing to aquaculture operations, helping farmers in tasks from doling out feed to finding customers.
Cell-based and alternative proteins
A large portion of investment is also going to startups developing seafood options that don't involve fishing for or farming sea creatures.
San Francisco-based Wildtype, which is working on sushi-grade salmon made with fish cells, is among the more heavily funded. The 7-year-old company has netted more than $120 million to date, including a $100 million Series B last year.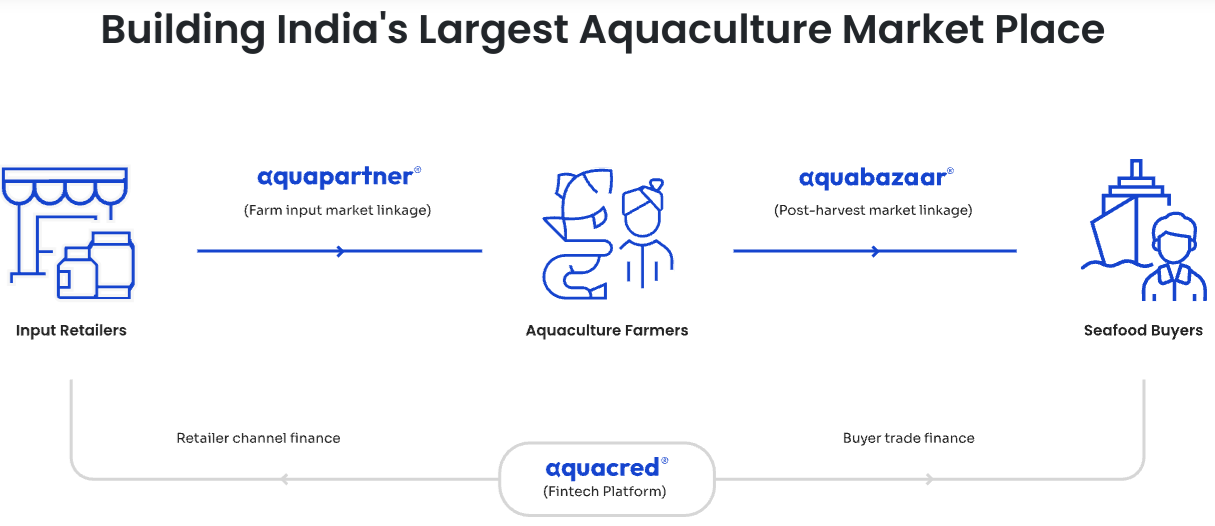 A few miles away, Emeryville, California-based Finless Foods is starting with tuna. It's already rolled out a plant-based product, but the company says its long-term aim is to bring to market cell-cultured seafood alternatives.
On the plant side, Current Foods, which makes vegetarian tuna and salmon bites, raised $18 million last year. And Aqua Cultured Foods, which received $5.5 million in seed funding in April, recently unveiled taste tests of its products including spicy tuna rolls, salmon crudo and shrimp dumplings.
For now, It's unclear to what extent these alternatives have room to grow. After major setbacks faced by the plant-based meat industry, seafood startups and the venture firms that fund them are charting a new course, with funding distributed among fewer companies.
As farming expands, not all ventures work out
Recent history also teaches us that hefty investment does not always translate into a scalable business.
A case in point here is Brooklyn-based Upward Farms, an upstart promoting aquaponics, a circular agriculture system in which fish are used to fertilize crops.The company announced this spring that it is shutting down, noting that as scalable businesses go, "vertical farming is almost infinitely complex."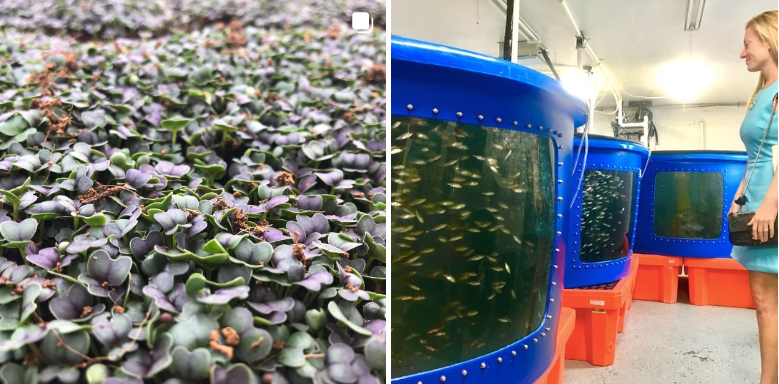 Photo: Upward Farms / Instagram
At the same time, however, aquaculture continues to demonstrate the curve of a classic growth market. Per the United Nation's Food and Agriculture Organization, aquaculture production reached an all-time record high in 2020, with production more than 60% higher than the average in the 1990s. Humans are also eating more aquatic foods than ever — double the per-capita consumption rate of 50 years ago.
Going forward, the challenge will be finding ways to satiate our appetites in a manner that's less harmful to sea creatures. Hopefully, startups will be able to play a role in bringing this to fruition.
Author/Source: Joanna Glasner/crunchbase.com
[email protected]
www.seafood.media