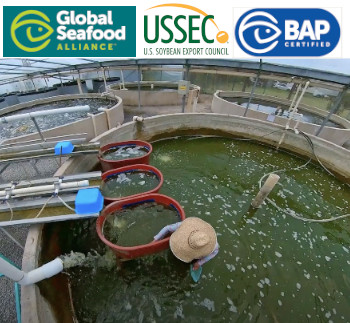 Image: Aquamol / FIS
BAP Certification for Eight Latin American Farms, Hatcheries

MEXICO
Wednesday, September 27, 2023, 07:00 (GMT + 9)
The following is an excerpt from an article published by Global Seafood Alliance:
In collaboration with the U.S. Soybean Export Council (USSEC), three trout farms in Mexico, two trout farms and one trout hatchery in Colombia, and one tilapia farm and one tilapia hatchery in Mexico have achieved Best Aquaculture Practices (BAP) certification, the Global Seafood Alliance has announced.
The certification is the result of a joint USSEC-GSA project in which USSEC provided the funding and GSA's Latin American team assisted with the selection, pre-assessment, training and certification of the eight farms and hatcheries. The project lasted 17 months from start to finish.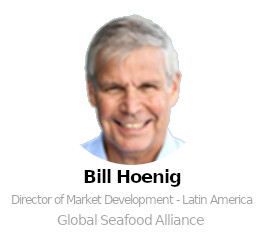 "This was a great learning experience for all involved and provides a roadmap for future such projects," said Bill Hoenig, GSA's market development manager-Latin America. "The goal here is to connect small-scale, rural aquaculture operations to the value chain and provide market access. We accomplished that through what was essentially an aquaculture improvement project, getting these eight farms and hatcheries to a place where they can apply for BAP certification."
In addition to covering audit costs, the funds provided by USSEC were used to hire a consultant to visit and assess the facilities and provide guidance and education that will help them meet the strict BAP requirements and maintain certification in future years.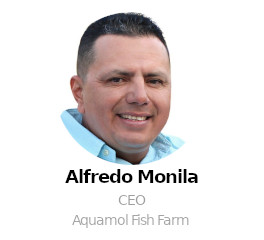 Facilities were chosen specifically to test a model of regional certification in Latin America to increase potential supply for buyers. The first step in this model was to certify facilities that offer the most opportunity for success and are influential to their neighboring farms and hatcheries.
Alfredo Monila, CEO of Aquamol Fish Farm, one of the new BAP-certified farms, added: "Thanks to this certification we continue to ensure our commitment and responsibility to the environment, health and animal welfare as well as our social responsibility with our collaborators, implementing good practice procedures and traceability, which is essential for compliance with quality processes."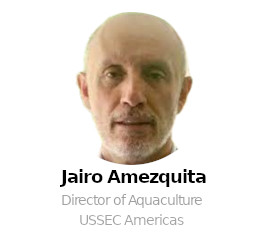 "We are humbled to collaborate with the companies and GSA to advance responsible aquaculture production via high quality sustainable U.S. Soy, and services such as knowledge sharing on world class fish production practices, the U.S. Soy Sustainability Assurance Protocol – all of which help advance local nutrition security and economic growth." said Jairo Amezquita, Director of Aquaculture, USSEC Americas. [Continues...]
Author: Global Seafood Alliance | Read the full article by clicking the link here
[email protected]
www.seafood.media