image: MSC
Marine Stewardship Council opens the call for applications for its Ocean Stewardship Fund 2022

WORLDWIDE
Thursday, September 16, 2021, 07:20 (GMT + 9)
This year the fund focuses on improving fishing practices to better protect ocean biodiversity

For the third year, Marine Stewardship Council (MSC) opens the call for applications for its Ocean Stewardship Fund 2022 and offers more than 1 million euros in aid to support sustainable fisheries around the world. MSC invites fisheries, scientists, NGOs and graduate students to apply for these grants, which can reach up to € 58,000 per application, available in four funding sections.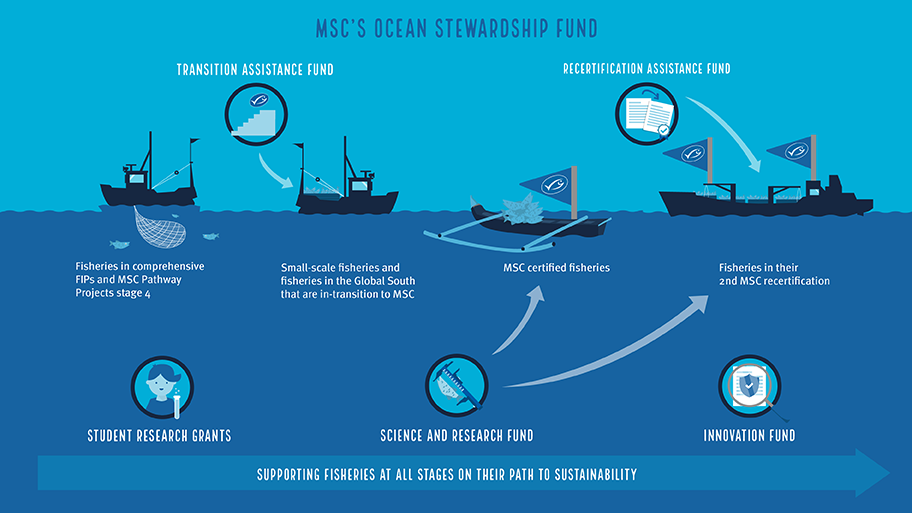 Click to enlarge

This year, MSC particularly welcomes those research proposals that are related to the impact on habitat and interactions with endangered, threatened or protected species (HAP). Scientists have only been able to map around 20% of the seafloor, therefore it is not easy for fisheries to show that they are successfully protecting ecosystems. That is why MSC finances innovative research projects in this field to try to promote the most appropriate improvements in the fisheries sector that protect the biodiversity of the oceans.
Example of a Shrimp project in India
To date, the Ocean Stewardship Fund has awarded 35 grants totaling more than 1.5 million euros and is currently financing 24 projects that are active around the world. Previously funded projects have already helped various fisheries improve their sustainability, for example the seabed in Greenland has been mapped to avoid harming vulnerable marine species and smartphone apps have been developed to help fishermen better identify fish. PAP species in the North Sea. In Spain, the fund has financed a project by Pesqueras Echebastar to improve the sustainability of fishing with FADs (Fish Aggregating Device), to face the impacts that the loss of these devices may cause on vulnerable marine ecosystems and decrease interactions with endangered or threatened species.
Example of Echebastar project in Spain

Through this Fund, it has allocated 5% of the royalties generated by the sale of products with the blue MSC seal to finance fisheries at all stages of their journey towards sustainability. The impact of these projects is expected to contribute to achieving Goal 14 of the UN SDGs: Underwater life.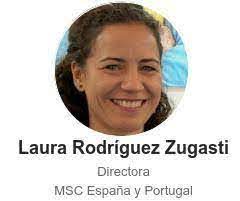 Laura Rodríguez, Director of MSC Spain and Portugal has stated: "Our oceans face such enormous challenges that it is now more important than ever to support the efforts of fisheries, scientists and conservationists who are fighting to advance sustainable fisheries. Through the Ocean Stewardship Fund, we finance credible projects and initiatives that create real improvements in the way we fish in our seas and, most importantly, help fisheries around the world move forward on their path to sustainability.

Projects funded by the Ocean Stewardship Fund are helping to achieve the ambitious goals set out in the UN Sustainable Development Goals. The more than 1 million euros from this fund will serve to promote collaboration between fisheries and scientists in their efforts to maintain and obtain the environmental and economic benefits that MSC certification generates ".

For more information on grants available in 2022 and application deadlines visit: msc.org/oceanstewardshipfund
[email protected]
www.seafood.media