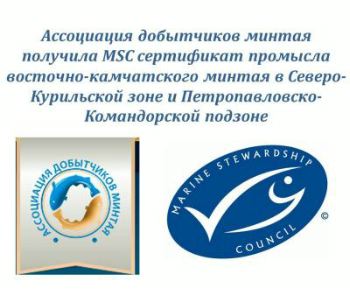 Image: Pollock Catchers Association (PCA)
Eastern Kamchatka Pollock Fishery Received International Environmental Certification

RUSSIAN FEDERATION
Thursday, September 16, 2021, 07:30 (GMT + 9)
The Pollock Catchers Association (PCA) has successfully completed MSC certification of the trawl fishery for East Kamchatka pollock in the North Kuril area and the Petropavlovsko-Komandorskaya subarea. This expands the possibilities for the production of deeply processed pollock products.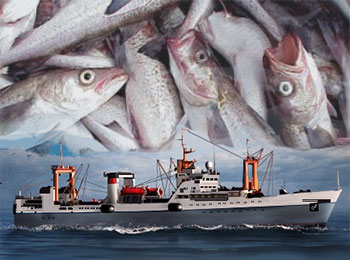 The Marine Stewardship Council (MSC) published on its official website the final certification decision recognizing the Russian trawl fishery for East Kamchatka pollock in the North Kuril area and the Petropavlovsk-Komandorskaya subarea as sustainable and well managed. A team of international experts studied in detail the state of the eastern Kamchatka pollock stocks, the approaches to their forecasting, the impact of the fishery on the ecosystem, as well as the fishery management system. Successful certification was facilitated by the Scientific Observer Program, which independently monitors the fishery and collects biostatistical information on pollock catches and by-catch of non-target BPR species. Together with scientific institutes, VNIRO's Far East branches, PCA is implementing a program to improve monitoring of the fishery and is working to increase the number of observers on board.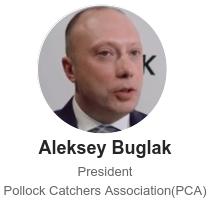 "The certification process for the eastern Kamchatka pollock fishery took only 9 months from the official start. This is a very good result, confirming that our fishermen are fishing in accordance with the principles of responsible fishing, the main of which is the conservation of pollock stocks. In addition, it is an indicator of the quality of fisheries management by the state regulator and the science of the industry", said the PCA president Alexei Buglak. He recalled that the first Russian eco-certification of pollock fishing (in the Okhotsk Sea) took about 5 years; the process started in 2008 and was completed in 2013.

Note that for many years PCA has been working systematically to improve the sustainability of the fishery and expand the international environmental certification of Russian pollock. In 2018, the pollock fishery in the Okhotsk Sea was successfully prescribed. In March 2021, a certificate was received for fishing in the East Sakhalin subarea, and in July, the certification of the second largest fishery in the West Bering Sea area was successfully completed.
[email protected]
www.seafood.media