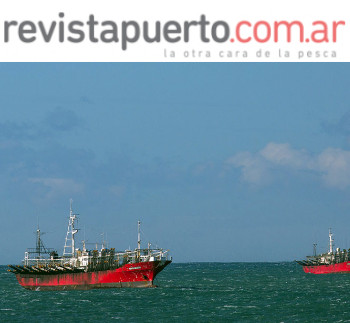 Image: Revista Puerto / FIS
Squid: management unit north of 44º South reopens

ARGENTINA
Wednesday, June 07, 2023, 01:00 (GMT + 9)
Today at 2:30 p.m. the season will be rehabilitated after the three-week suspension in the presence of a high percentage of juvenile horses. The fleet operates on the parallel of 39º South, an area reopened last week. Until then, landings fell 43.
In the next few hours, the national jig fleet will expand its radius of operations when the Undersecretary of Fisheries rehabilitates squid work in the Management Unit north of the 44º South parallel, closed for three weeks from the presence of sizes 2S and 3S which represented 27% of the fleet's production during the first days of May.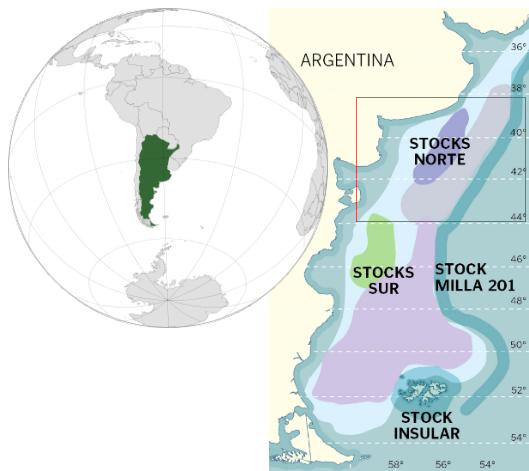 Source: Stockfile FIS
As of 2:30 p.m. today, the area will be enabled and will be added to the one reopened last week, north of 39º Sur, which had also been closed for 21 consecutive days for the same reason: the appearance of a group of small squid, which INIDEP identified as a second cohort of the Buenos Aires-North Patagonian stock.
Before the period of bad weather on Sunday night that prevented fishing, in the previous days 42 jigger boats operated in the area. Let us remember that 73 jigging vessels reported fishing for squid since the beginning of the season.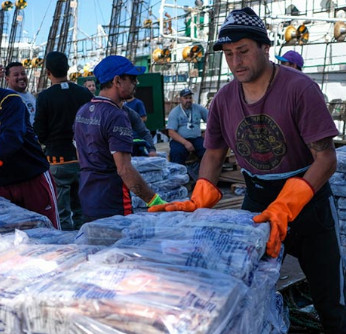 Photo: Stockfile FIS -->
When the area to the north was reopened, they positioned themselves on 38º South and 57º West, where they recorded average catches of between 5 and 10 tons. The size improved a little: a large part of the catch was SS with individuals with a mantle length greater than 17 centimeters.
From the INIDEP this Monday they revealed that the first fishing reports with the catch data had begun to arrive. It is the only information they have because there are no observers on board the fleet. "Catches are scarce and irregular," summarized sources in the sector. Just as some added 5 tons, others, few, accounted for between 22 and 25 tons.
It will be necessary to see if the expansion of the fishing area doubles the fleet or ships that are currently moored to the dock will be added and if the concentrations to the south of the 39º South parallel are greater so that they raise the average yields.
The irregular restart in the capture of the fleet accentuates a season with numbers in the red. Illex unloadings reached 80 thousand tons until June 6. The figure represents a decrease of 43% in the interannual comparison, when 141,330 tons were landed. The jiggers contributed 70,250 tons, a 45% drop in relation to their 2022 task.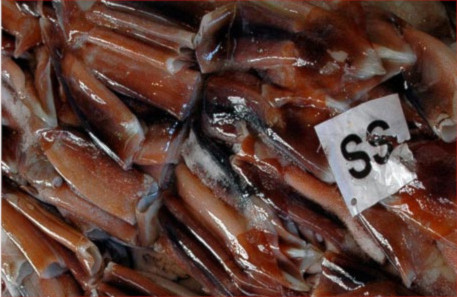 Photo: Stockfile FIS
Among the landing ports for squid, Mar del Plata continues to lead the ranking, but it is the maritime terminal where its presence fell the most. Until June 6, it added 29,018 tons, 58% less than last year.
Source: Revista Puerto
[email protected]
www.seafood.media