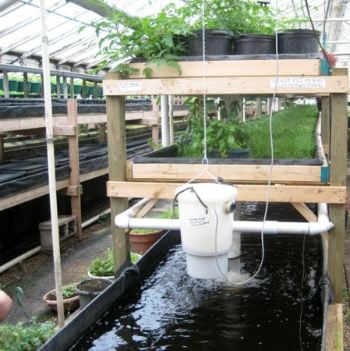 Image: AgriFarming / FIS
Aquaponics: Unlocking Sustainable Agriculture

INDIA
Monday, June 05, 2023, 06:50 (GMT + 9)
Aquaponics utilizes symbiotic relationships between fish and plants, conserves water, and reduces the need for synthetic fertilizers, promising a resilient and environmentally friendly future for agriculture.
hen we speak about aquaponics- it is a mix of aquaculture and hydroponics. This utilizes water to raise two different crops by providing an equal distribution of nutrients between them. This is an ideal arrangement for areas with less resources to grow fishes and cultivate vegetables in the same area. Aquaponics involves growing horticultural crops along with fishes.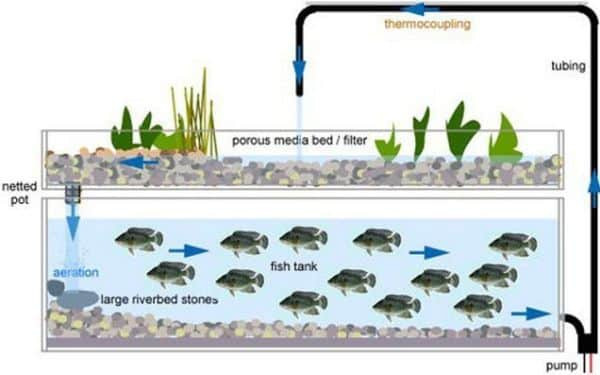 Source: AgriFarming
Now, when we look at the types of crops that have to be grown along with fishes- we have to take into account the stock and the density of the fish. Aquaponics systems are particularly suited for growing green leafy crops with low to medium nutrient needs, such as capsicum, tomatoes, lettuce, cabbage, lettuce, basil, spinach, chives, and watercress.
Aquaponics is growing in popularity and is looked at as the future of food production. With the state of our soils, it is barely a surprise that we have shifted over to farming with a soilless medium. Aquaponics is a highly efficient way of production and occupies less space as well. It is believed to utilize only 2-10% of the water used in traditional crop production and gives almost ten times the output.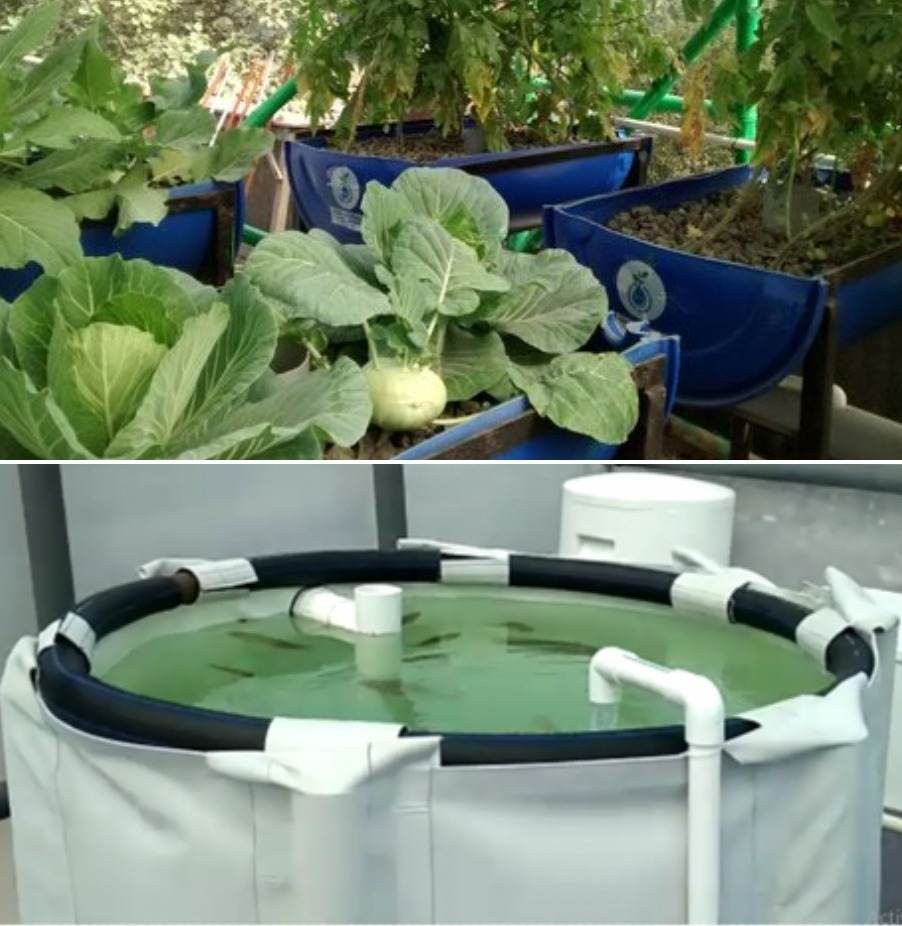 Source: AgriFarming -->

Due to farmers' ability to collect anywhere between 2 and 10 tons per hectare per year using conventional fish farming techniques, our nation is the world leader in the production of freshwater fish. However, in addition to a decent crop of vegetables, an aquaponics system can produce up to five times as many fish in the same space each year.
One of the most important things to keep in mind while setting up an aquaponics farm is the location of the farm. Passing water should be available to remove the waste and ammonia that fish generate.
In India, aquaponics farms are often sponsored by SHGs, fisherman societies, and fish farmers. Their selection is on the basis of the awareness and the interest of the members involved.
You might have guessed that water quality is one of the most important aspects of fish farming. Following is a table that highlights the kind of environment that should be created for fish farming to thrive.

Any species that can survive high-density stocking, such as Monosex tilapia (Oreochromis niloticus), Pangasius (Pangasiandon hypophthalmus), or other species, is ideal for an aquaponic system.
In conclusion, aquaponics represents a revolutionary approach to agriculture, offering a promising solution to some of the most pressing challenges we face in food production. By harnessing the power of symbiotic relationships between fish and plants, aquaponics maximizes resource efficiency while minimizing environmental impact.
This innovative method not only conserves water but also reduces the need for synthetic fertilizers and pesticides, making it a sustainable and environmentally friendly alternative to traditional farming. As we continue to explore and refine this farming technique, aquaponics has the power to shape a more resilient and food-secure future for communities around the world.
Author: Eashani Chettri | Krishi Jagran
[email protected]
www.seafood.media