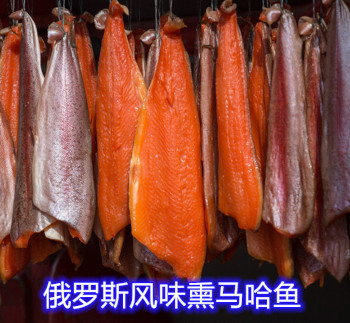 Image: p4psearch.1688 / FIS
Economic consequences: Russian fish replacing Alaska's in China

UNITED STATES
Monday, May 29, 2023, 01:00 (GMT + 9)
Most Alaskans might remain oblivious, but economic fallout from the Russian invasion of Ukraine continues to settle on the 49th state a half a world away.
"In 2022, trade turnover between Russia and China rose by 29.3 percent, year-on-year, to $190.27 billion," according to Russia's Port News, and a big chunk of that business was in fish.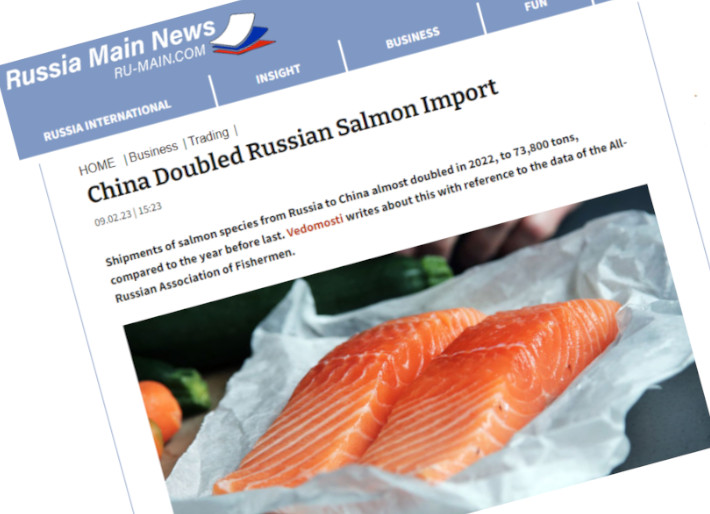 Source: Craig Medred | Russia Main News | FIS
"In January-March 2023, exports of Russian fish products to China totaled 271 thousand tonnes, up over two-fold, year-on-year. Its value rose by 78 percent year-on-year, to $553 million," according to the website.
It wasn't that long ago that China was being trumpeted as the great new market for Alaska seafood.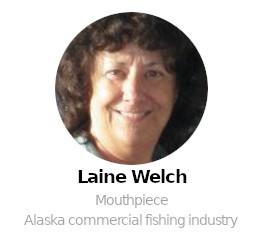 "China holds big promise to become a top customer for Alaska salmon, and not just for the bright red fillets," Laine Welch, the mouthpiece for the Alaska commercial fishing industry reported in 2017.
"Since 2011 China has been the No. 1 customer for Alaska seafood with purchases nearing $800 million and comprising 54 percent of all Alaska exports to China.

"In Chinese food culture, fish symbolizes abundance and prosperity, which plays into a growing middle class that now earns the equivalent of about $25,000 in U.S. dollars a year."
Six years ago, the Chinese market for Alaska salmon and other seafood was only expected to continue to improve, but the beginning of the end of that relationship came only a year later in the form of a trade war.
"Last Friday U.S. and Chinese officials announced a bundle of tariffs, each targeting the other nation's exports in what could become an all-out trade war," National Fishermen magazine reported in June of 2018.
"The Alaska Seafood Marketing Institute is disappointed in today's decision by China to increase tariffs on U.S. seafood products," Alexa Tonkovich, executive director of the Alaska Seafood Marketing Institute, told the industry trade publication. "China is the largest export market for Alaska seafood and a major reprocessing location. ASMI has been active in the Chinese market for over 20 years and has created strong demand in the domestic Chinese market for Alaska seafood products. Alaska seafood companies have also invested in the market and have many Chinese partnerships."
Alaska's business relationships with China have been pretty much on a downhill slide since then, and it's not just about fish.
Author: Craig Medred
Related News: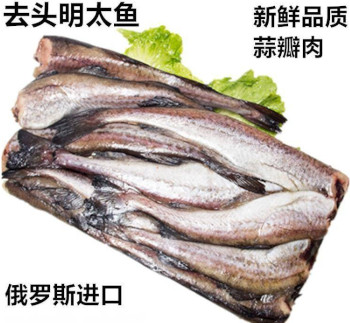 [email protected]
www.seafood.media