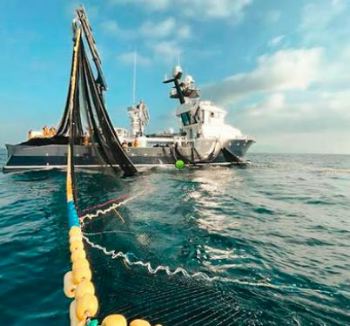 Photo: Balfegó Group
Balfegó starts the annual bluefin tuna fishing campaign

SPAIN
Thursday, May 26, 2022, 01:40 (GMT + 9)
A total of 30 ships will make up the fleet commanded by the company

• The crews will embark tomorrow towards the Balearic fishing ground to capture an assigned quota of 2,485 tons

L'Ametlla de Mar (Tarragona) - The fleet commanded by Balfegó will begin today, May 26, the annual bluefin tuna (Thunnus Thynnus) fishing campaign in the western Mediterranean. The company, specialized in fishing, aquaculture and trade of this species, will have one month and one week (from May 26 to July 1) to capture the quota assigned to the entire fleet which, thanks to the trade agreements reached this year , amounts to 2,485 tons of the species, which will later be transferred to its marine facilities in L'Ametlla de Mar (Tarragona).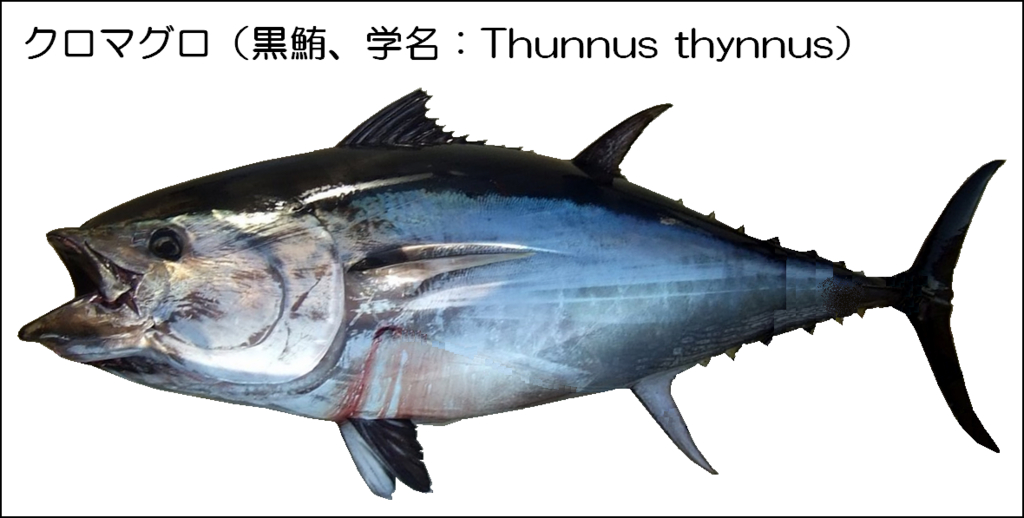 The fleet commanded by Balfegó is made up of nine purse-seine vessels, two of which belong to Balfegó (La Frau Dos and Tio Gel Segon), a third under the Spanish flag, four under the French flag and two under the Italian flag. The fleet is completed with 16 tugboats and five auxiliary boats.
The three Spanish vessels contribute 58% of the quota and vessels of French and Italian nationality, the remaining 29% and 13%, respectively. This year's campaign will generate nearly 300 direct jobs.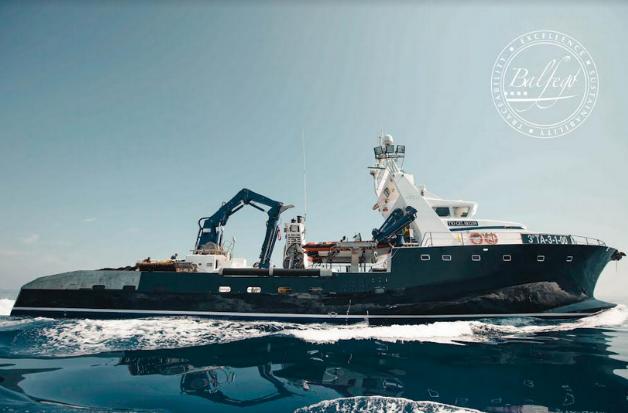 Photo: Grupo Balfegó

Balfego Protocol

During the campaign, the Balfegó protocol will be applied, currently the only one in the purse-seine fishery and a pioneer in safety and digitization that facilitates maneuvers and increases the quality ratios of the product, as well as providing greater safety to sailors during fishing and improve animal welfare.

On the other hand, the digitization and automation of all transmissions between the ships in the fleet will optimize and speed up both the registration of catches and the custody of documentation and communications. Each vessel in the fleet is equipped with a tablet, email, an antenna and a router to communicate via satellite.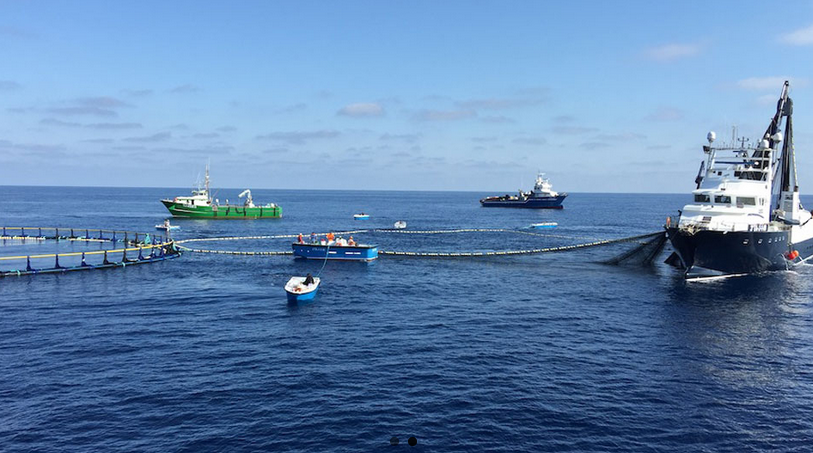 Photo: Grupo Balfegó
Likewise, the boats have the system that Balfegó incorporated into its boats in the 2020 campaign and that allows an adjusted estimate of the number of specimens and the average weight of the schools, before carrying out the fishing operation. This avoids the capture of schools of excessively large tuna, whose capture and transfer can lead to operational complications.

Due to the great abundance of specimens of bluefin tuna in the Mediterranean, and as long as the weather is good, the company hopes to capture its assigned quota in a few days and return to port before the end of the authorized period, as has been customary in recent eight years.
[email protected]
www.seafood.media