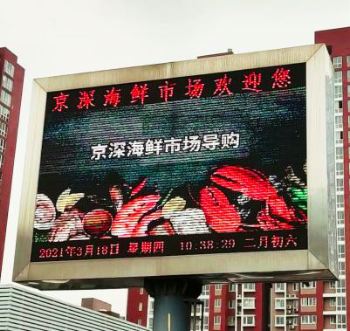 Beijing-Shenzhen Seafood Mall, where citizens can buy products from the online market.
Covid: Beijing-Shenzhen Seafood Market launches online mall

CHINA
Wednesday, May 25, 2022, 07:00 (GMT + 9)
Only cash on delivery is supported during the commissioning period
Affected by the epidemic, consumers are currently unable to enter the Beijing-Shenzhen seafood market for shopping. The reporter learned that in order to ensure the supply of aquatic products in Beijing, the Beijing-Shenzhen Seafood Market has recently launched the Beijing-Shenzhen Seafood Mall, and citizens can buy products from the market online.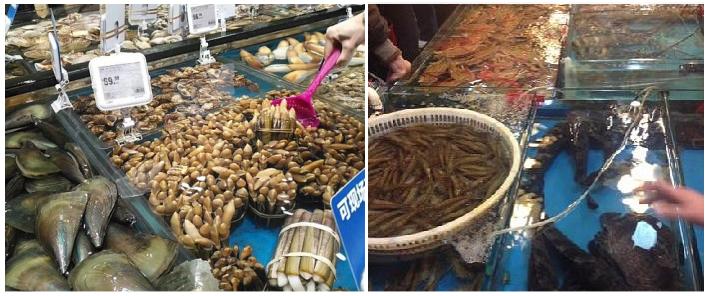 The reporter logged into the Jingshen Seafood Mall through the WeChat official account of the Jingshen Seafood Market and saw that the mall has launched seafood and aquatic products, pork gift boxes, pre-made dishes, cooked food, vegetables and fruits and other categories. Among them, seafood and aquatic products are basically frozen products, including black tiger shrimp, Ecuadorian white shrimp, Vietnamese pangasius, abalone, salmon, etc.
After selecting a product to add to the shopping cart in the mall, you can choose express delivery to your home. There are two payment methods: WeChat payment and cash on delivery. However, the announcement released by Jingshen Seafood Mall on the 20th shows that because the WeChat payment system of the mall is in the debugging stage, customers currently need to choose the cash on delivery method to place orders, and the debugging period is expected to be 7 days.

The Beijing-Shenzhen Seafood Market stated that it strictly implements the "four nos and five nos" in the operation of imported cold chain food, that is, imported cold chain food without inspection and quarantine certificate, no nucleic acid test report, no disinfection certificate, and no "Beijing cold chain" traceability information, all Do not purchase, use, transport, store, or sell, and take anti-epidemic measures such as no nucleic acid inspection, no storage, no disinfection, and storage in a special library area. Personnel engaged in the loading, unloading, transportation, processing, and sales of imported cold chain food should wear masks, gloves, and goggles and protective masks when necessary to avoid frequent contact with the surface of the goods.
Author/Source: Ma Jing/ Beijing Daily
[email protected]
www.seafood.media