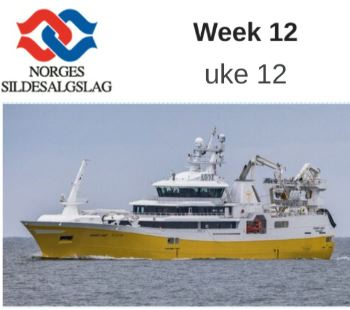 Photo: Per Henning Gjuvsland (2023)/ Norges Sildesalgslag
The Norwegian Pelagic Fishing Course in Week 12

NORWAY
Tuesday, March 28, 2023, 01:00 (GMT + 9)
The capelin quota in harbors in the north, and good coal mullet fishing in the west.

Blue whiting:

We had a very good blue whiting week with a total of 46,700 tonnes in the journal. This quantity is distributed among 27 different vessels, with catches ranging from 900 t as the lowest to 3,400 t as the largest catch.
After the bilateral agreement with the EU came into place on 17 March, we got both a larger blue whiting quota and access to fishing in the EU zone. As is normal, blue whiting move into the EU zone in the latter part of March, and of the week's quantity, only 3,200 t are fished in international waters. The remaining quantity has been taken at the extreme end of the well-known coal mule bank "Porcuepine Bank" in the west of Ireland.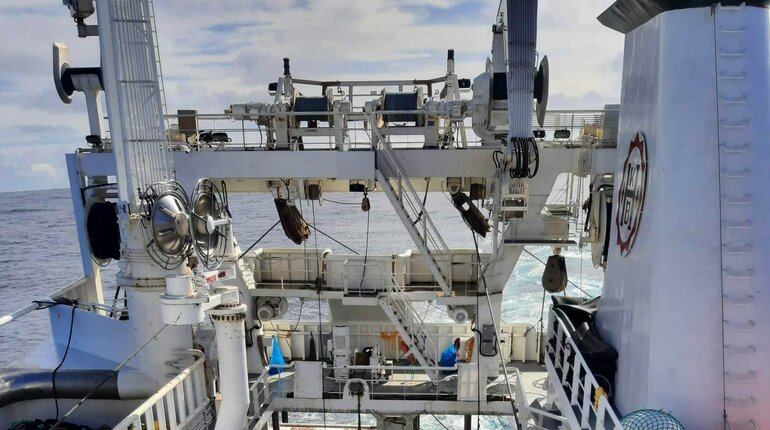 Photo: Per Henning Gjuvsland (2023)/ Norges Sildesalgslag
The total blue whiting is now 378,766 t, and in just over six weeks a total of 248,000 t have been fished. These are very encouraging figures and several fishermen have reported record registrations of mullet this winter.
Just under ten boats are now in port with their measured quota and with a couple more weeks of fishing, most will be done with this rate of fishing.
Capelin Barents Sea:

In this fishery, only a few boats had quota left. And only 2,500 tonnes have been caught from five boats. In addition, a Russian boat has reported around 400 t for intermediate storage/transit in Båtsfjord.
This year's capelin quota in the Barents Sea has then been taken. It has been a good season where the fishermen report good plume registrations, where the boats have mainly spent a short time in the field. The quality of the capelin has been good and all catches are sold for consumption.
The capelin fished last week were taken north/northwest of Ingøy, in western Finnmark. The catches contain capelin with optimal roe maturation, and the buyers essentially have "pressed capelin roe" from the catches.
Horse mackerel:

44 tonnes of horse mackerel have been fished from four coastal boats. The catches have been taken from Bømlo in the south to Sunnmøre in the north.
In recent years, horse mackerel fishing in the fjords has been an important fishery for some boats. The fishermen report less "horse" in the fjords this winter. This is also shown by the fact that the quantity so far this year (1,000 t) is less than last year's 1,400 t.
Author/Source: Kenneth Garvik / Norges Sildesalgslag (translated from original in norwegian)
[email protected]
www.seafood.media