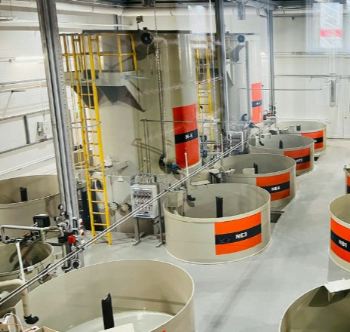 At the end of 2022, 22 thousand tons of Atlantic salmon were produced in Russia, which is 47% higher than in 2021
The first Russian innovative complex for salmon production in RAS was launched

RUSSIAN FEDERATION
Monday, March 27, 2023, 03:30 (GMT + 9)
In the Vologda Oblast, the first stage of a plant for growing salmon in recirculating water supply systems was launched.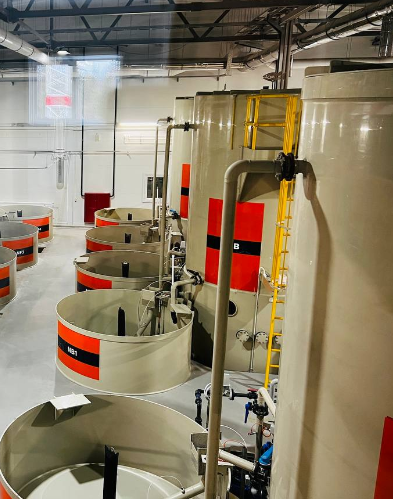 The commissioning of the entire plant will take place at the end of 2023, the design capacity of the enterprise is 2.5 thousand tons of marketable fish annually.
This is the first industrial-type fish-breeding complex in Russia and in the Eurasian Economic Union for growing Atlantic salmon using the latest technology of recirculating water supply systems.
Currently, similar enterprises are successfully operating in Canada, Japan and Poland. 
The uniqueness of the complex lies in the fact that the technologies used allow the simultaneous cultivation of seeding material and marketable fish of any size up to 6 kg. 
The production capacity of the workshop allows growing fish stock in the amount of up to 2.5 million pieces of fry weighing 27 grams for other enterprises of the Russian fishery complex. The use of special biotechnology and new technological solutions make it possible to produce products with high nutritional and biological value, which is confirmed by the research of the Federal Research Center for Nutrition and Biotechnology.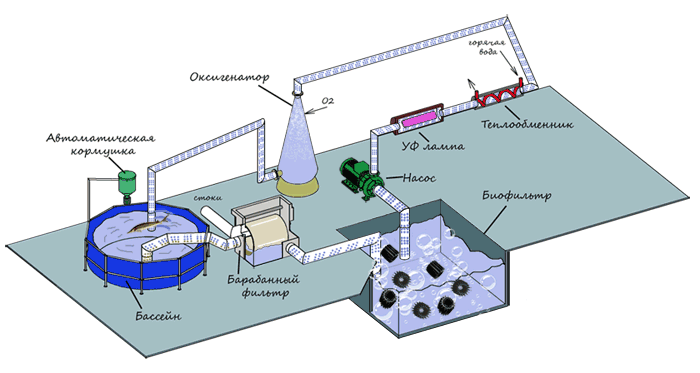 In Russia, salmon is grown in cage farms in the Barents Sea, the water area suitable for keeping fish is limited. The development of salmon production at enterprises with RAS will significantly increase the supply of this type of salmon, which is in demand among domestic consumers. 
At the end of 2022, 22 thousand tons of Atlantic salmon were produced in Russia, which is 47% higher than in 2021. In total, the production of salmon (salmon, trout and other species) in commercial aquaculture increased by 12% last year and reached 154 thousand tons.
[email protected]
www.seafood.media