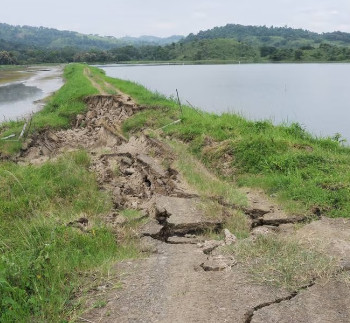 Image: El Universo / FIS
More than USD 10 M in losses registered so far by the prawn sector due to earthquake

ECUADOR
Wednesday, March 22, 2023, 07:00 (GMT + 9)
The 6.5 magnitude earthquake on the Richter scale registered last Saturday caused the partial collapse of the walls of prawn farms located in the province of El Oro, in the sectors of: Bravito, Estero Huaylá and Puerto Bolívar.

Image: Google / Wiki / FIS
The damage exceeds 10 million dollars in losses, because the walls must be completely rebuilt, which implies emptying the pools in which prawn are grown to carry out the intervention.
The CNA National Aquaculture Chamber is in permanent contact with those affected to coordinate logistical support with the relevant authorities and protect the safety of the shrimp community.
Added to this are the effects on water and electricity services and problems on second and third order roads in some areas of that province; which further aggravates the situation of those affected.
Fortunately, so far, there are no victims to regret directly linked to the prawn sector; however, national authorities reported 13 fatalities and more than 400 injuries. Until the closure of this bulletin, million-dollar losses were quantified in the province where farmed prawn was born in America, more than half a century ago.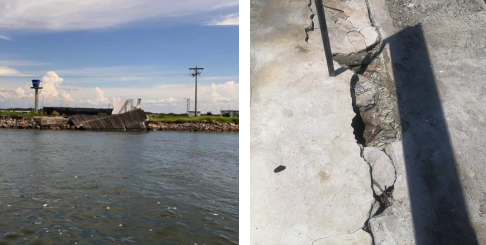 Photos: CNA
On the other hand, in the province of Guayas, cracks in prawn infrastructure located in the Chongón sector continue to be evaluated, with the aim of identifying the magnitude of the damage and quantifying it; In other words, the amount of damage to the prawn sector could increase in the next few hours.
Let us remember that in the earthquake registered on April 16, 2016, productive losses exceeded 150 million dollars for all non-oil export products and one of the most affected sectors was the prawn farm that was located in the Manabí and Esmeraldas areas. According to figures from the National Chamber of Aquaculture, the reactivation in these areas cost more than 40 million dollars and several years. The affected areas represented between 8 and 10% of the volume of prawn exports in the country.
Source: Cámara Nacional de Acuicultura

[email protected]
www.seafood.media