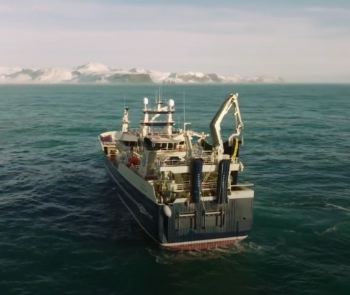 Photo: VISIR/YouTube
Capelin advice increased
ICELAND
Monday, February 06, 2023, 07:00 (GMT + 9)
The Marine & Freshwater Research Institute (MFRI) advises that the capelin Total Allowable Catches (TAC) for the 2022/23 fishing year be no more than 275 705 tonnes, which corresponds to a 57 300 tonnes increase from the advice given on 4 October 2022. The advice is based on combining survey estimates of the capelin stock from autumn 2022 (763 thous. tonnes) and from a survey conducted on 23-30 January (732 thous. tonnes).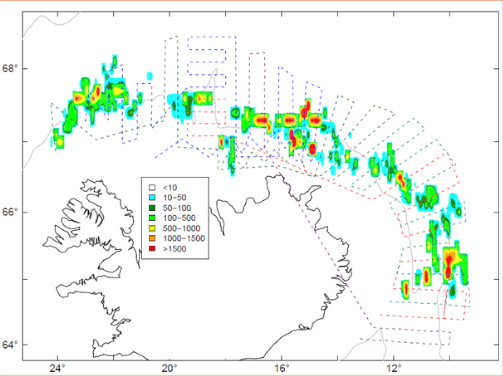 Distribution of capelin in the collaborative survey from January 23-30, 2023. Source: Marine & Freshwater Research Institute
The survey in January was conducted in collaboration on MFRI vessels, research vessels Bjarni Sæmundsson and Árni Friðriksson, and fishing vessels Jóna Eðvalds SF, Heimaey VE and Ásgrímur Halldórsson SF. Surveying conditions were mostly decent except for the westernmost part of the area, where sea ice limited coverage.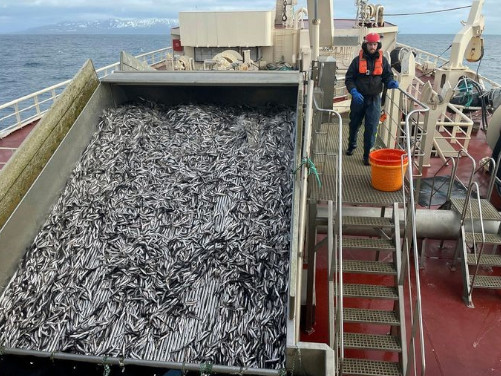 Image: Triton
The advice is based on leaving 150 thous. tonnes for spawning with 95% probability, accounting for predation.
Click here to see the official document in its original language.
Source: Marine & Freshwater Research Institute
[email protected]
www.seafood.media