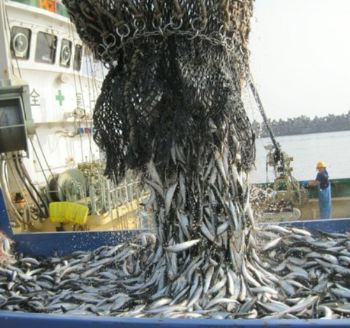 Photo: Stockfile/FIS
Japanese saury catch hits record low for fourth year in a row

JAPAN
Monday, February 06, 2023, 04:00 (GMT + 9)
In 2022, the nationwide catch of Pacific saury was 17,910 tons (down 2.1% from the previous year), the lowest since 1960 when records were kept. 4 years in a row, the lowest ever. In addition to low stock levels, worsening weather also played a role, the "National Saury Pole Net Fishery Cooperative Association (Zen pacific saury)" made up of saury fishermen announced.
The historically low catch of saury is associated with a decrease in stocks, as well as a reduction in catch in Russian waters due to the deterioration of relations between Tokyo and Moscow, according to a press release from the association.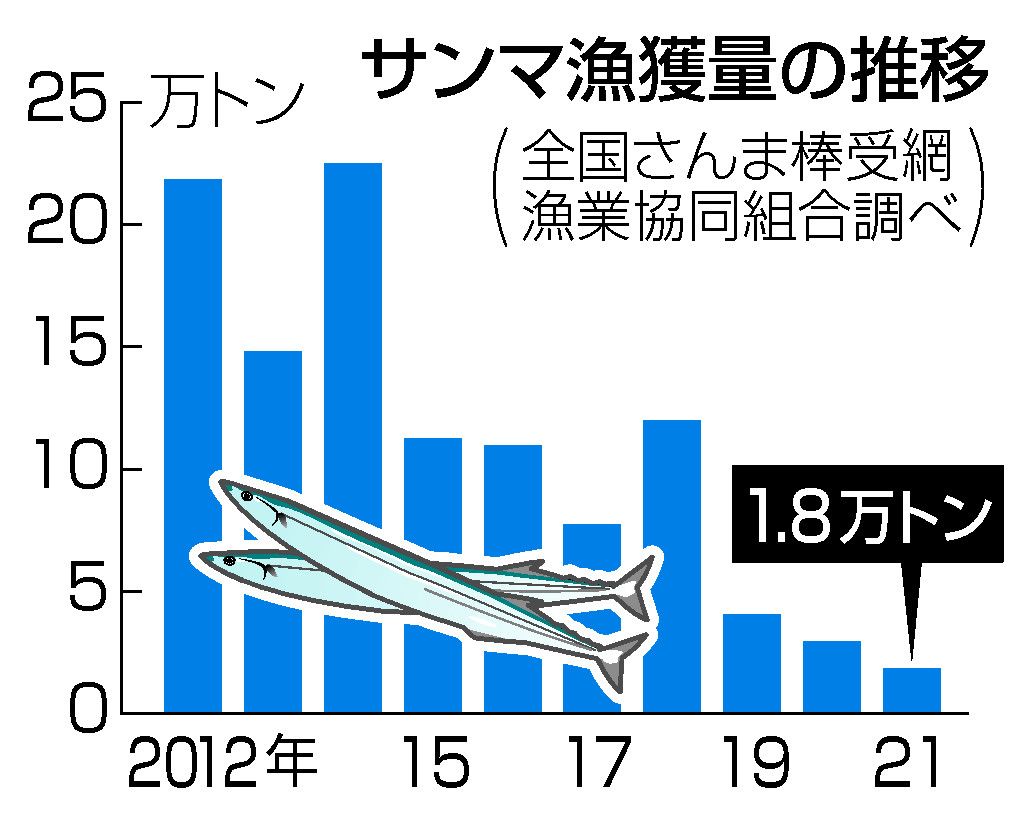 In the northernmost prefecture of Hokkaido, the catch fell by 9% to 10,818 tons. At the same time, catches in two northeastern prefectures rose by 3% to 3,561 tons in Miyagi and by about 20% to 3,421 tons in Iwata.
According to the association, saury breeding grounds have become more remote due to changing marine environments, and rising fuel prices have discouraged many shipowners from going out to fish.

Fresh, fatty saury has a crisp, firm flesh and is stocky. If the tip of the mouth is yellow, it's a sign that it's greasy
Last December, the Japan Saury Fishing Association reported that not a single shipment of saury had landed at the port of Choshi in Chiba Prefecture. This is the first time this has happened since catch statistics began in 1950.
Prices for saury in the Japanese domestic market fell by 9% last year, as there were too many small fish in the catches caught at the beginning of the fishing season.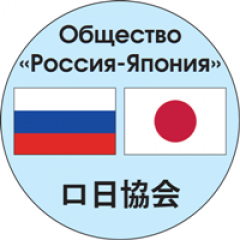 From VARPE, the All-Russia Association of Fishing Industry, Businessmen and Exporters, noted that the catch of saury in the world is at a record low level. The maximum catch of this type of fish in recent history was in 2014: 610,000 tons. Half of this volume was mined by Chinese and Taiwanese fishermen. In 2015-2016, the global saury catch halved and continues to decline. Russia fishing significant volumes of saury in 1985-1994, 2001-2008 and 2011-2014. During this period, the production volume was at the level of 60,000 to 120,000 tons of saury per year.
Source: Asahi
[email protected]
www.seafood.media