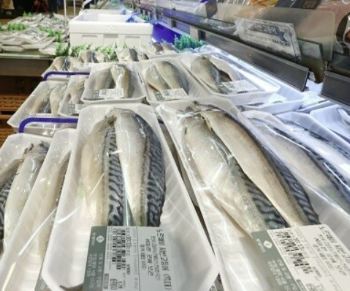 Photo: Stockfile
Korean frozen mackerel import value increased by 77% in November

SOUTH KOREA
Friday, December 09, 2022, 19:00 (GMT + 9)
A total of 1,076,966 tons of fish and shellfish were imported as of November 2022, and frozen mackerel accounted for 3.7% with 39,812 tons. In the previous year (2021), 45,219 tons were imported, which represented 4.6% of the total of 989,014 tons.
Frozen mackerel import volume in November were 2,005 tons, up 58% from 1,269 tons the previous year, and the cumulative import volume was 39,812 tons, down 14% from 46,488 tons the previous year.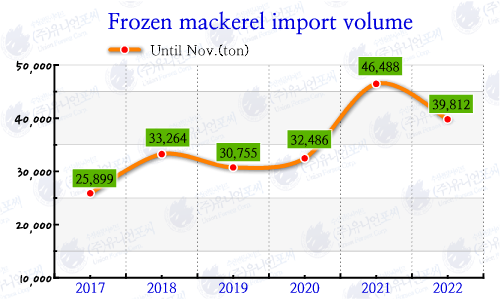 The average import volume in November from 2017 to 2022 was 1,558 tons, and among the last six years, frozen mackerel imports were the highest at 46,488 tons in 2021 and the least at 25,899 tons in 2017.
A total of 10 countries exported frozen mackerel, with 34,413 tons from Norway, 2,073 tons from China, 1,284 tons from the UK, 1,217 tons from Russia, and 341 tons from the Netherlands.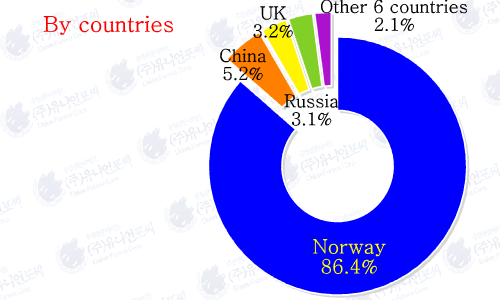 As for the average import unit price by country, Norway had the highest unit price at USD 2.46/kg, followed by USD 2.04/kg in China, USD 2.41/kg in the United Kingdom, USD 2.16/kg in the Netherlands, and USD 0.89/kg in Russia.
Frozen mackerel imports amounted to USD 4.45 million, a 77% increase from USD 2.51 million in the previous year, and the cumulative amount was USD 97.81 million, a 10% increase from USD 88.86 million in the previous year.
The unit price of imports in November was USD 2.22/kg, a 12.2% increase from USD 1.98/kg in the previous year.
Source : Union Forsea Corp.

[email protected]
www.seafood.media