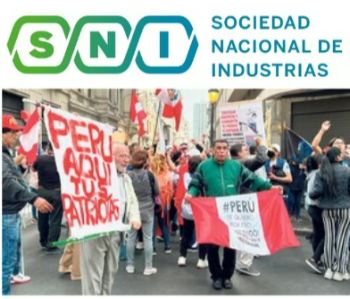 SNI expressed his confidence that the new administration headed by Mrs. Dina Boluarte will banish the acts of corruption
Fishing entrepreneurs salute the maturity of the institutions to the quell coup attempt

PERU
Friday, December 09, 2022, 00:10 (GMT + 9)
One of the problems that the President of the Republic, Dina Boluarte, will face is food insecurity that affects more than 16 million Peruvians.
The president of the Fisheries and Aquaculture Committee of the National Society of Industries (SNI), Alfonso Miranda Eyzaguirre, welcomed the maturity that institutions have had, such as the Congress of the Republic, the Judiciary, the Armed Forces, the National Police, the Constitutional Court, Public Ministry, business unions, the media, the electoral system and society as a whole to resolve the crisis caused by the failed coup attempt by Mr. Pedro Castillo and preserve democracy.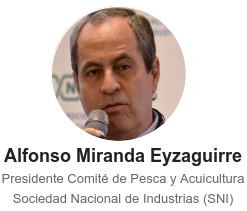 He considered that the country is currently facing an important challenge of having Mrs. Dina Boluarte as the first woman to become President of the Republic in the history of Peru.
"We hope that a cabinet representative of all of society is convened, with a constructive vision and that all political and social forces join in supporting this presidential administration," he stated.
In this regard, Miranda Eyzaguirre stated that one of the great tasks that the new Head of State will have to face is to address the problem of food insecurity, taking into account that, according to the FAO, 16 million 600 thousand Peruvians are at that level.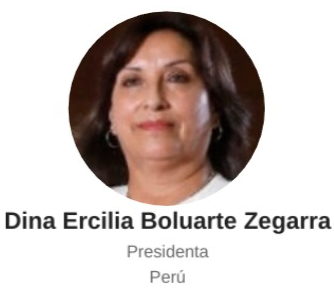 "Fishing and aquaculture duly attended and promoted, could become one of the pillars to recover and improve the food conditions of these Peruvians,"
said Miranda Eyzaguirre.
Finally, the head of the Fisheries and Aquaculture Committee of the National Society of Industries (SNI) expressed his confidence that the new administration headed by Mrs. Dina Boluarte will banish the acts of corruption that have been widely known and have generated a disturbance in the life of our country in recent years.
Source: SNI - National Society of Industries