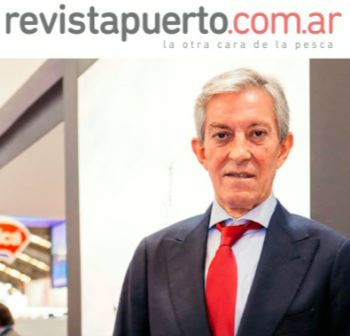 Fernando Álvarez Castellano, president of Conarpesa (Image: Revista Puerto)
Conarpesa rejects the payment of sums in 'black' as requested by the SICONARA union

ARGENTINA
Friday, December 02, 2022, 06:00 (GMT + 9)
The company's fleet of eight yellow ships in Rawson is paralyzed by a dispute with the machinists' union. The Chubut Secretary of Labor issued the mandatory conciliation and the union did not comply with it.
The president of Conarpesa, Fernando Álvarez Castellano, confirmed that he will not agree to the signing of a salary increase agreement that stipulates that part of the salary be paid non-remuneratively. He said that the company rejects this condition posed by the Ship Drivers Union (SICONARA).

The businessman assured that this is the underlying issue, and that the union formulates other claims, but that the core of the conflict is the refusal to pay amounts in black.
"What they have signed with the CAFACh is a determined price per kilo of shrimp, and then outside, for B, they have to give them another part. I have told them no and, then, they came out to say that the conflict is about something else. They don't want to go to work on deck, but I'm not forced to. They also claim for the liquidation of the Christmas bonus. But the real thing is that the conflict is taking place on the outside that wants to be paid", said the owner of Conarpesa in statements to REVISTA PUERTO.

Álvarez Castellano stated that due to the conflict between eight train drivers, all the crews are losing weeks of work and that there are three hundred people in the plant waiting for shrimp to be processed.

Conciliation not complied with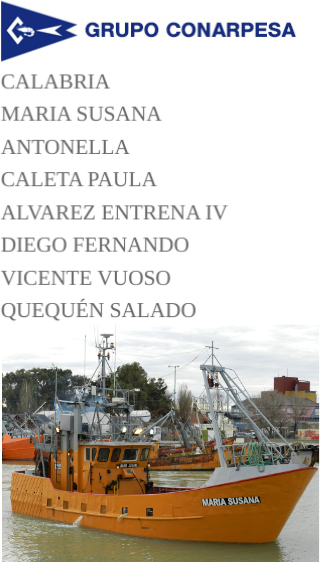 "The Secretary of Labor issued a mandatory conciliation, but the union did not abide by it. There was a new hearing, on Tuesday, November 29, where we said that we were willing to sign, but without that amount outside," he reiterated.

He explained his position indicating that "Conarpesa does not generate money in black, and I do not pay anyone, nothing in black, and I am not going to do it now. They are the leaders of SICONARA who want the drivers to collect a part in black. It is the union representatives who ask me to pay them a percentage in black and we are not going to do it ", he insisted.

<--- List of the coastal fleet (yellow) of CONARPESA

To pay less Earnings

"All this is to avoid the payment of Income Tax. I totally agree that an employee with a salary should not pay Profits. A salary is not profit. But what is my fault if the Government imposes this rule," he reasoned.

"It is a sector that earns high salaries, and they deserve it, and the payment of Profits greatly influences their income, but it is not my fault. Let them go to the Casa Rosada and ask that the tax be taken away from them," he said.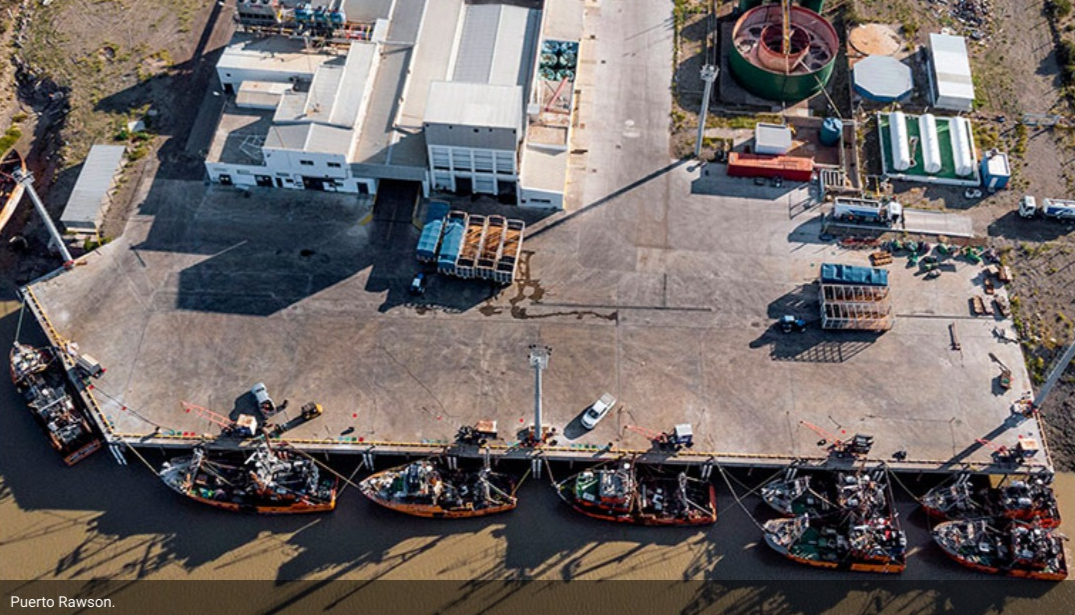 CONARPESA wet trawlers ('yellow') moored in Rawson (Photo: Revista Puerto)
"We will not pay anything in black"
Within this framework, Fernando Álvarez Castellano rejected that "navigation safety" is being affected, as stated by the Naval Conductors Union when mentioning that engineers should not perform tasks on deck. "They cannot tell me about navigation safety, only the Coast Guard (Naval Prefecture) can tells me. They imply that my boats are rotten and not seaworthy when this is not the case. They mix everything up and imply that the boats are not safe, and they are all perfectly enabled, "he defended himself. "But the truth of the situation and the origin of the conflict is that they want us to pay them a part in B, and we will not pay anything in black," he confirmed.

After the mandatory conciliation was issued by the Chubut Secretary of Labor, "I fired the train drivers in a dependency relationship who refused to abide by it. I disembarked everyone ex officio and fired those who were in a relationship of dependency because there was a conciliation and they did not abide by it," he founded.
Author: Nelson Saldivia / Revista Puerto
[email protected]
www.seafood.media