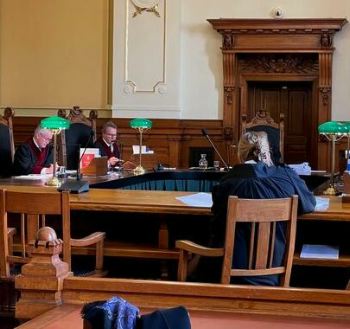 Photo: courtesy Norges Sildesalgslag
Pelagia won in the Supreme Court

NORWAY
Friday, November 26, 2021, 07:00 (GMT + 9)
Yesterday, the Supreme Court ruled in the case Pelagia had against the Ministry of Trade and Industry in the case of stopping fishing and trading in sandeel fishing with the subsequent confiscation of a sandeel catch in 2017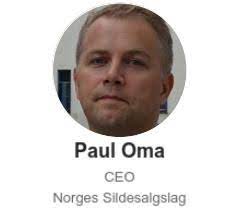 "The Norges Sildesalgslag team takes note of the ruling in the Supreme Court. We will study the ruling carefully and return to the consequences this may have for Norges Sildesalgslag Salesteam in the future", says CEO Paul Oma of Norges Sildesalgslag.
In the summary of the decision, the Supreme Court writes:
"The Supreme Court concluded that section 13 of the Fish Sales Act does not provide authority to stop fishing and the sale of catches when disagreement about the price level leads to a slow and confusing turnover situation. Both the wording of the law and the preparatory work indicate that the condition in section 13, that measures must be «necessary for consideration of the catch», is only fulfilled if the fish receptions are not able to take away the catches that are delivered. That was not the case here. However, the state was upheld in that section 13 provides authority not only to stop fishing, but also turnover, provided that consideration of the reduction makes it necessary.
The decision to stop fishing was therefore invalid, and turnover in violation of it could not justify confiscation. Nor could the fact that the catch was traded without a trading permit had been granted by the Norges Sildesalgslag Battle Team provide a basis for revoking the catch settlement, since the rejection of the trading application was based on the invalid regulations on fishing stops.
The decision to withdraw the catch settlement was subsequently declared invalid."

Author/Source: Roar Bjånesøy/Norges Sildesalgslag (translated from original innorwegian)

[email protected]
www.seafood.media