Ace offers the ESR and ASR technologies to farmers on a service basis, with monthly fees, that includes use of the equipment and access to the data.
Innovation Award 2021 finalist: Ace Aquatec

UNITED STATES
Wednesday, October 27, 2021, 06:50 (GMT + 9)
The following is an excerpt from an article published by the Global Seafood Alliance:

Winner of the 2019 Global Aquaculture Innovation Award returns to the finals stage with a humane seal-deterrent technology

Ace Aquatec's Acoustic Startle Response (ASR) and Electric Startle Response (ESR), working together, is a targeted predator deterrent that does no harm to the marine mammals that prey on fish farms.

A great many things can cut into the profitability of fish farms, like infectious diseases, extreme weather events, harmful algae blooms, escapes, pests and – perhaps least discussed of all – predators. Scottish salmon farmers, for example, lose up to £1 million (U.S. $1.3 million) a month due to predatory seals, according to Nathan Pyne-Carter, CEO of Ace Aquatec, a Scotland-based technology company with a humane seal-deterrent system that is a finalist for the Global Seafood Alliance's annual Global Aquaculture Innovation Award.

Ace Aquatec was the winner of the 2019 Global Aquaculture Innovation Award for its Humane Stunner Universal unit, a system to render fish unconscious before slaughter.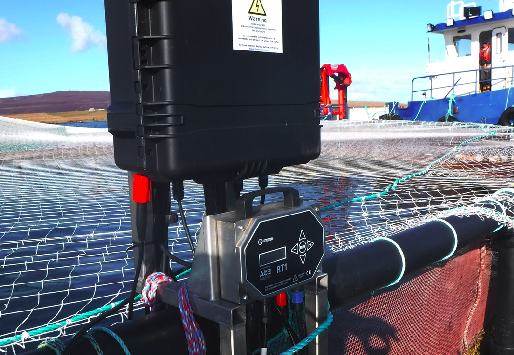 Photo: Ace Aquatec

Salmon producers in the U.K. were once allowed to shoot troublesome sea lions and common seals but are no longer allowed to do so and must report all marine mammal interactions to Marine Scotland. All the sophisticated nets and solid barriers deployed to date have major weaknesses and other shortcomings, said Pyne-Carter, and even non-lethal means like older acoustic deterrence systems can cause injuries to seals and other non-targeted animals surrounding the farm.

(Editor's note: Ace Aquatec and the other two Global Aquaculture Innovation Award finalists will present at the final virtual GOAL session in mid-November. See our profile on the first finalist, Nucleic Sensing Systems.)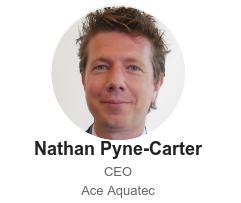 "There's been a string of companies over the years offering acoustic devices that work in an irresponsible way," Pyne-Carter told the Advocate. "Research shows that putting out sound in a blanket approach is unethical and can cause deafness in seals. Creating a constant wall of sound can also disturb migratory routes of some marine mammals."

Ace Aquatec's Acoustic Startle Response (ASR) and Electric Startle Response (ESR), working together, are targeted predator deterrents. The ASR has signal characteristics that focus not on the volume of the sound but the quality. Ace can tailor the frequency of the device to the hearing sensitivity of a target species (seals' hearing range is 8-11khz/0.8-1.2khz, Pyne-Carter explained). The sounds are programmable, randomized pulses with 3- to 10-millisecond rise times.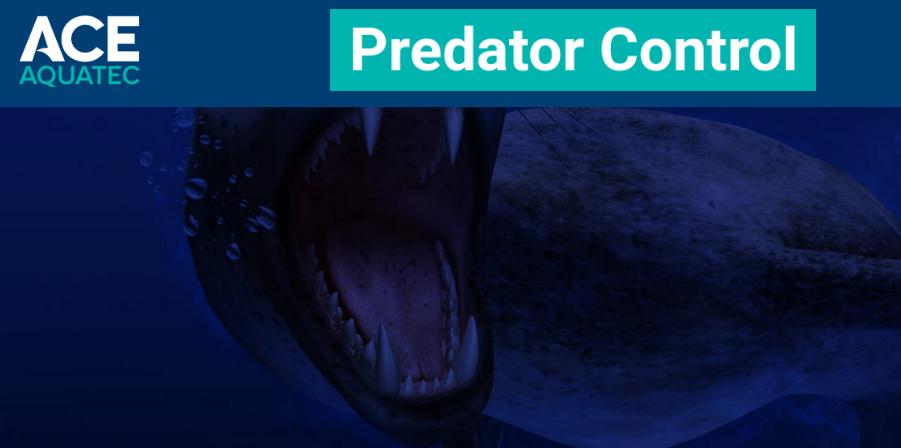 Photo: Ace Aquatec

And with an eye on breaking down a "wall" of sound, the frequencies are emitted only when tripped: The ESR portion of the system is an electrical decoy fish, the ESR EFish. With artificial intelligence-triggering cameras, night vision, and thermal image detection that can distinguish seals from porpoises and whales, the Ace solution is attacking the issue from every conceivable angle.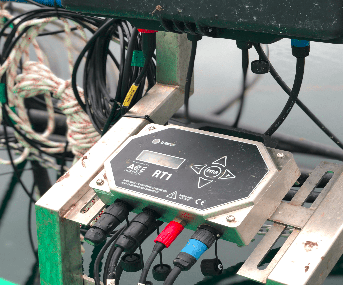 As Pyne-Carter explained, the innovation was at the heart of the company's formation 20 years ago, when John "Ace" Hopkins commercialized startle deterrents. At the time, these were "low duty" devices, meaning they could be turned on and off. Technology evolved over the years, and Ace developed a low-frequency transducer to play the sounds at lower frequencies, closer to seals' hearing range, and further away from those of porpoises. The AI-enabled cameras are trained to recognize the shape of seals' heads bobbing at the surface of the water, at which time the ASR will initiate.

Fine-tuning the sound is the crucial animal welfare element at play, Pyne-Carter said.

Ace's innovation is timely, because when the calendar turns to 2022, a five-year grace period for fish exporters to comply with the U.S. Marine Mammal Protection Act (MMPA) will expire. (continues...)

Author/Source: James Wright/Responsible Seafood Advocate | Read the full article by clicking the link here
[email protected]
www.seafood.media