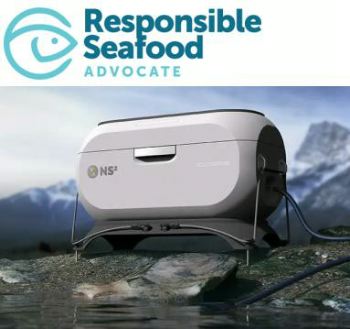 The "Tracker" from Nucleic Sensing Systems uses digital droplet PCR to detect biological issues in aquaculture environments, improving productivity. C
Innovation Award 2021 finalist: Nucleic Sensing Systems

UNITED STATES
Wednesday, October 20, 2021, 07:00 (GMT + 9)
The following is an excerpt from an article published by the Global Seafood Alliance:
Minnesota company offers automated continuous monitoring system for aquaculture pathogens
Nucleic Sensing Systems, or NS2, says it can help aquaculture producers by looking at microscopic water droplets for signs of diseases and pathogens. The company's "Tracker" product can do so in the field in an automated way, without requiring any personnel on-site. As a result of what this capability could mean for fish farming, Nucleic Sensing Systems is a finalist for the Global Seafood Alliance's 2021 Global Aquaculture Innovation Award.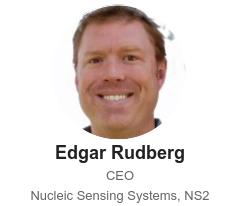 Tracker is a field-deployable, continuous-flow nucleic acid detection tool. It can monitor for and alert to the presence of bacteria, viruses, invasive species, mites, harmful algal blooms, or any other living organism of interest to an aquaculture manager, according to CEO Edgar Rudberg. "It is essentially a biological smoke alarm," he said.
Armed with this information, managers can begin mitigation measures and then see how the situation changes, maximizing productivity.
The basic technology concept came from work done in part by Cody Youngbull, who was investigating aquatic digital droplet PCR at the University of Montana and is now an advisor to NS2. Polymerase chain reaction (PCR) uses biochemicals to make many copies of small sections of DNA, with an extension of the technique making it possible to do the same amplification for RNA. PCR technology identifies diseases in people, such as the nasal swab tests done to detect COVID-19.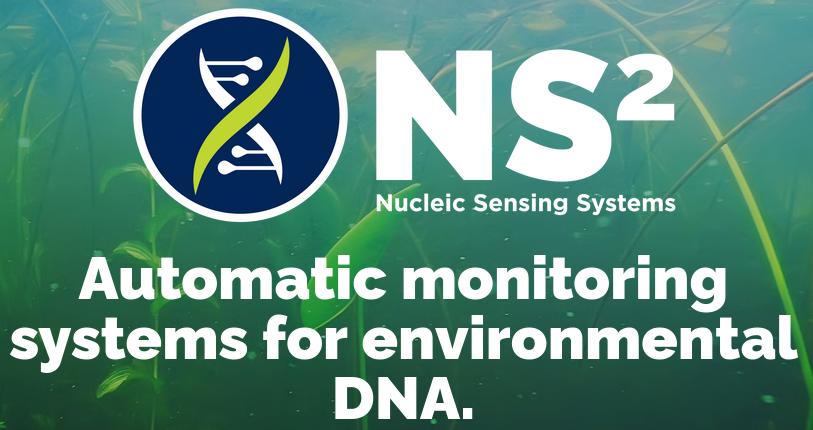 Image: courtesy Nucleic Sensing Systems
In NS2's Tracker, the process begins with the machine taking in a water sample and then splitting it into 5-microliter (less than 0.0002 ounces) droplets. The RNA or DNA inside these microdroplets then undergoes the PCR process, with only those segments that match a specific sequence amplified and tagged with a fluorescent dye. Because thousands to millions of copies are made, only a very small amount of a particular nucleic acid sequence need be present in a microdroplet.
"We can detect as little as one DNA or RNA strand," Rudberg stated.
Image: courtesy Nucleic Sensing Systems
The total time from a sample going into the machine and an answer coming out is less than an hour, he added. In contrast, the standard approach requires drawing a water sample, taking it to a lab, and then running an analysis, a process that can take days. It also can involve many manual steps.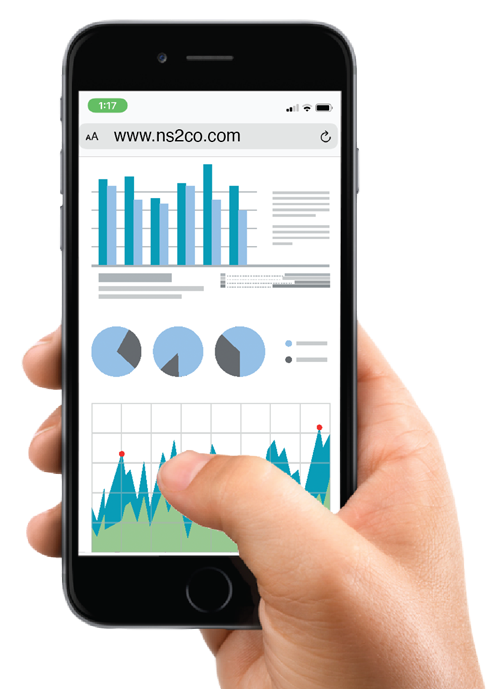 Any monitoring system has to deal with false negatives, times when the device mistakenly says there is no problem, and false positives, instances when the machine erroneously says there is a problem. Tracker minimizes both types of false readings through a variety of methods, according to Rudberg.
First, the system uses only known and scientifically vetted PCR biochemicals. This approach ensures that Tracker detects what is of interest, Rudberg said.
The system has four different banks, each of which can have its own set of biochemicals. So, it can monitor for different biological problems, such as two distinct diseases and mites, at the same time, while also running a control to further enhance accuracy. (continues...)
Author / Source: Hank Hogan / Responsible Seafood Advocate | Read the full article by clicking de link here
[email protected]
www.seafood.media