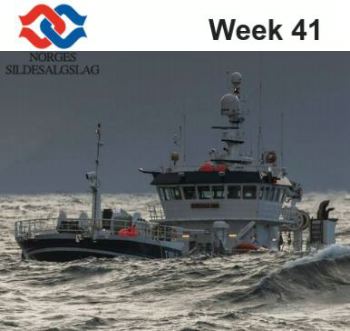 Photo: courtesy Norges Sildesalgslag
The Norwegian Pelagic Fishing Course in Week 41

NORWAY
Tuesday, October 19, 2021, 05:00 (GMT + 9)
Over 7,000 tonnes of mackerel on the last day of the week, more evenly in herring fishing in week 41

NVG-Herring



26,900 tonnes of NVG herring were landed last week, mostly taken north of Tromsø. Slightly bad weather marked the week, but both Monday, Thursday and Friday there were over 6,800 tonnes in the record. Good quality herring is reported to hold at most 260-280 grams on average.

An Icelandic vessel also delivered 1,540 tonnes of herring in Norway, caught close to Iceland. Here the average weight was a little higher, around 370 grams.

Mackerel



The mackerel volume ended at 18,284 tonnes last week, with foreign vessels accounting for around 7,800 tonnes. Sunday was by far the best day with over 7,270 tonnes registered. A large fleet was, and is, active in the fields northwest of Ålesund.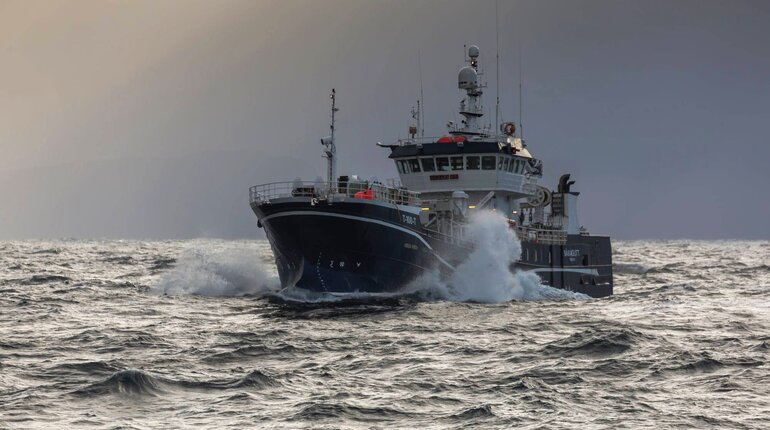 Photo : courtesy Norges Sildesalgslag

Much has been caught with trawls, although more nets have been caught in recent days. Of the foreign catches, around 4,900 come from EU waters, while the rest are taken in the Norwegian zone. A lot of the fish also takes place at night.

Other species



Around 680 tonnes of blue whiting, 650 tonnes of norway pout, 130 tonnes of herring and 157 tonnes of horse mackerel were caught at the edge.

11 tonnes of coastal sprat were caught within Stavanger. On Wednesday, it opens for coastal sprat fishing in the Sognefjord.
Author/Source: Roar Bjånesøy/Norges Sildesalgslag (Translated from original in norwegian)
[email protected]
www.seafood.media