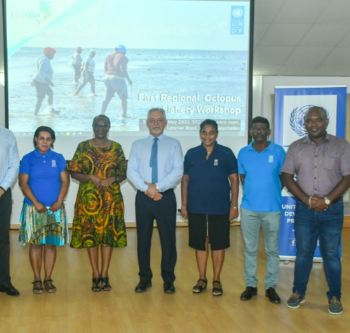 UNDP partnered with SFA for the first regional workshop on octopus fishing in Seychelles
Octopus: Seychelles conducts a baseline study to assess local fishery

SEYCHELLES
Friday, January 27, 2023, 06:50 (GMT + 9)
(Seychelles News Agency) - Taking stock and establishing a database of octopus found within the waters of the inner islands of Seychelles is the aim of a project currently being implemented by the Seychelles Fishing Authority (SFA). The baseline study also seeks to establish its species, seasonality as well as its distribution.
In an interview on the Seychelles Broadcasting Corporation TV on Sunday, SFA explained that there is no recent information on the octopus, a species largely harvested as a local delicacy and signature dish for the island nation.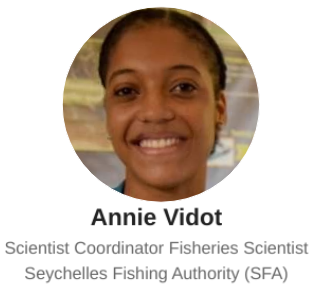 "This study will basically collect new information on the species, know more about its biology, socio economic aspects, and its ecology so that we can then feed this information in our fisheries management and then decisions can be taken on how to manage this resource," explained scientist Annie Vidot.
Vidot added that for now, there are no regulations in place on the harvesting of octopus in Seychelles. People are free to harvest the species with no limitations.
The authority is currently putting in place the protocol for this research under a project funded by the Seychelles Climate Change Adaptation Trust (SeyCCAT), which will end in September 2024.
Discussions to study the octopus started last year in May, with the support of the UNDP and Ecofish project, when SFA organised a workshop aimed at sharing best practices and improving octopus' fishery in Seychelles.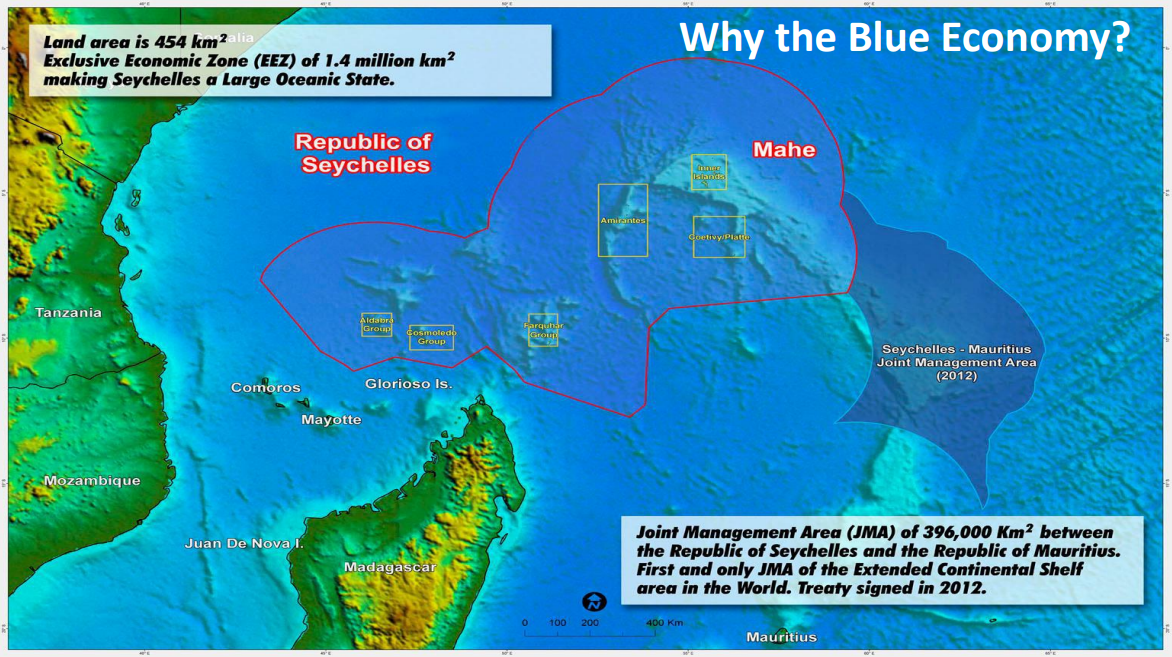 Click image to enlarge
Through this workshop the island nation sought the expertise of the Mauritian island of Rodrigues, where the harvesting of octopus is an important economic activity. These are dried and then exported. Octopus harvesting is regulated there and its best practices could be shared and replicated in Seychelles, allowing a better controlled octopus fishing sector in Seychelles.
The Minister for Blue Economy and Fisheries, Jean Francois Ferrari, had highlighted that Rodrigues has developed good management mechanisms when it comes to octopus fishery which Seychelles can learn from.
The minister added that countries in the region "need to share their experiences and learn from each other."
He pointed out that the ministry is not stopping people from fishing, however, there is a need to bring about best practices to sustain the species.
For the comprehensive baseline study, the SFA will also be working with the local fishers' community for the collection of information on the harvest of the octopus.
Octopus is a much-loved seafood in Seychelles and features widely in the island nation cuisine. Cooked as a traditional curry, with eggplant in coconut milk, octopus is also consumed as a salad with tomatoes, red onions, green chilies and a squeeze of lemon juice. With a modern twist, the octopus can also be barbecued.
[email protected]
www.seafood.media