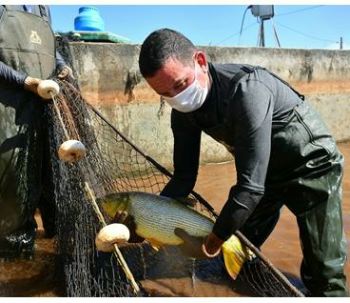 Photo: Itaipu
ITAIPU Aquaculture Station achieved the reproduction of more than 3,500,000 native fish last year

PARAGUAY
Monday, January 24, 2022, 01:10 (GMT + 9)
The Binational ITAIPU, through the Reservoir Division, dependent on the Executive Coordination Directorate, achieved the reproduction of 3,503,045 native fish during 2021. The entire production was destined for planting in different bodies of water in the country since donation to vulnerable communities.

Of the total fish production, some 3,357,202 were stocked and 145,843 were donated. From the Aquaculture Station of the Reservoir Division they mentioned that the production goal for the year 2022 is to exceed 4,000,000 specimens of native fish produced.

Photo: Itaipu

It should be noted that, through the Aquaculture Station, located in the city of Hernandarias, more than 25,000,000 native fish were produced from 2000 to 2021. This activity aims to strengthen the native fish fauna in the reservoir and other bodies of water of interest.

In the place they work with 12 native species, among them the Ñurundi´a (Rhamdia quelem), Carimbata (Prochilodus lineatus), two species of Paraná Salmon (Brycon orbygnianus and B. hilarii), Pacú (Piaractus mesopotamicus), Boga ( Megalepronus obtusidens, Schizodon borelli, Leporinus friderici), Dorado (Salminus brasiliensis), Painted Surubí (Pseudoplatystoma corruscans) and Tabby Surubí (Pseudoplatystoma reticulatum).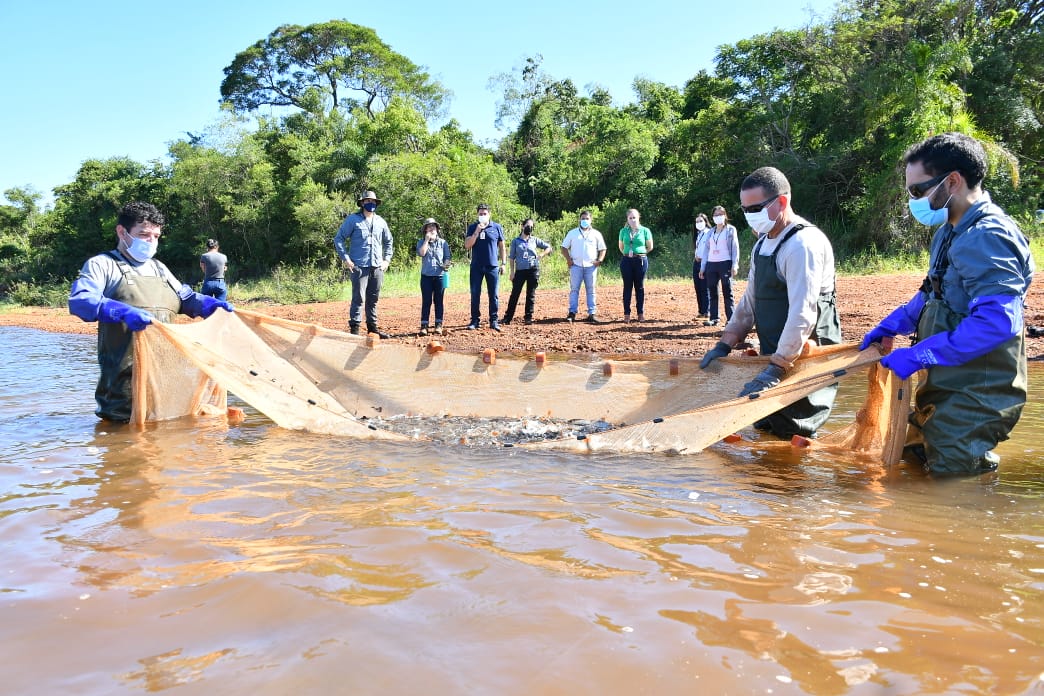 Photo: Itaipu

Some of these species are in a state of threat; those considered in the vulnerable category are the Pacú, Surubí painted, Surubí tabby and Dorado, while the Paraná Salmon (pira pyta) is in danger of extinction. In this sense, from the Reservoir Division they highlighted the successful reproduction of salmon during the year 2021.

Currently, the successful reproduction of the painted and brindle Surubí species is carried out. The process of handling and caring for larvae, post-larvae and fingerlings is carried out by the Entity's technicians, with the aim of sowing in the bodies of water once they reach the necessary measures. Each technical staff receives continuous training to successfully execute and innovate the activities developed.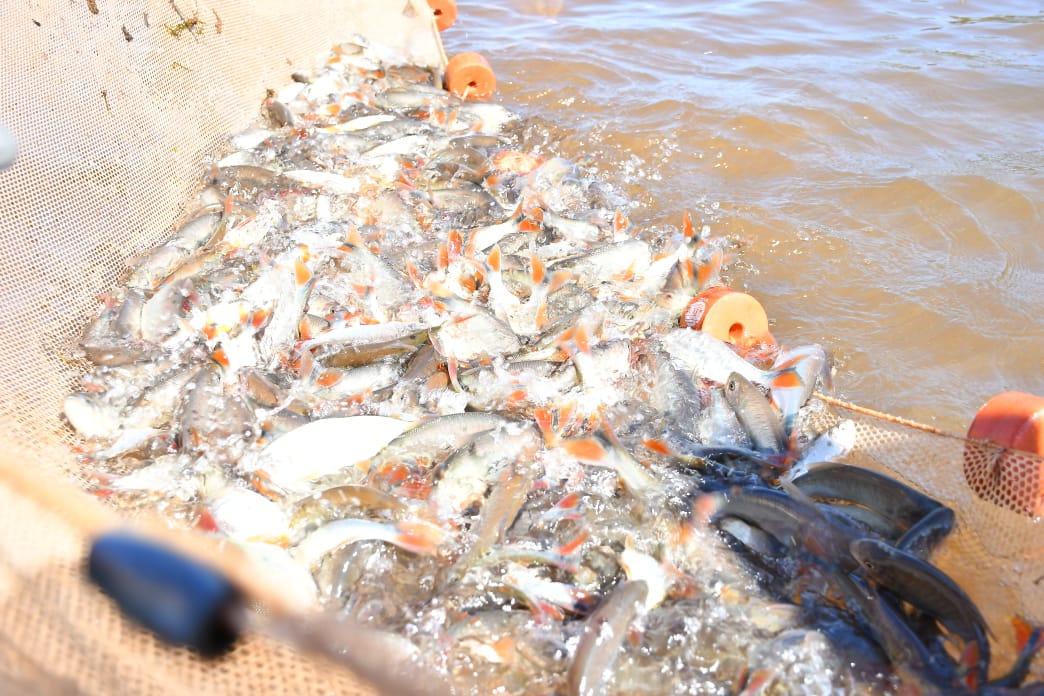 Photo: Itaipu

Good fish production

The high fish production generates a positive impact on the population from the food point of view, which constitutes a source of subsistence for riverside families and allows the supply of small producers and vulnerable sectors to whom fingerlings and technical assistance are provided. .

During this year, more than 145,843 fingerlings and juveniles of various native species were donated to organizations such as fishermen's associations, fishermen's committees, indigenous communities and small producers, both in the area of ​​influence of the ITAIPU reservoir and in other departments of the country, with the purpose of encouraging the production of fish and instilling in the elaboration of fish-based foods.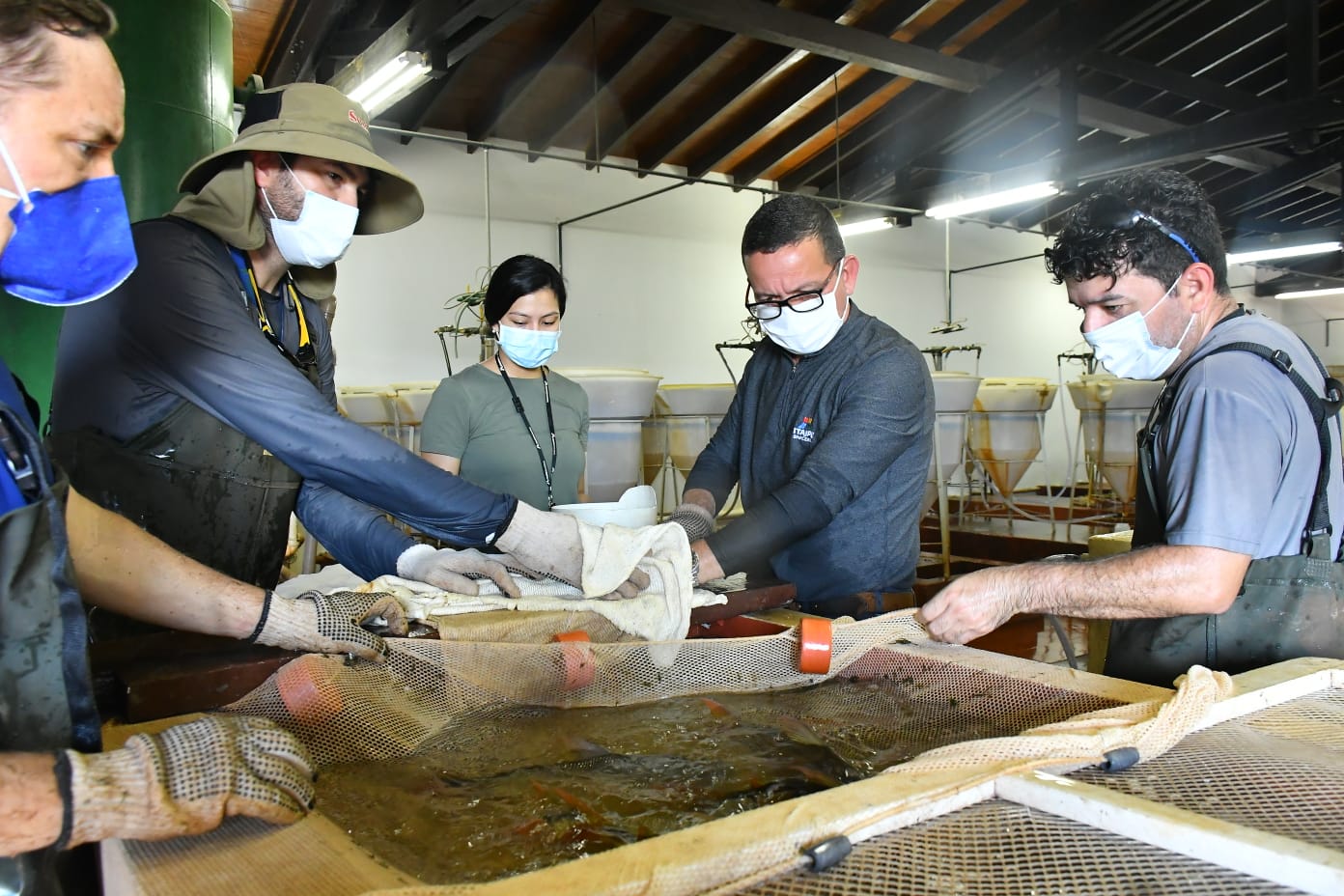 Photo: Itaipu

In 2021, more than 800 kilos of fish meat were also delivered for direct consumption to various entities that serve the most vulnerable, including indigenous communities, children's homes and the elderly.

Source: Itaipu Binational

[email protected]
www.seafood.media