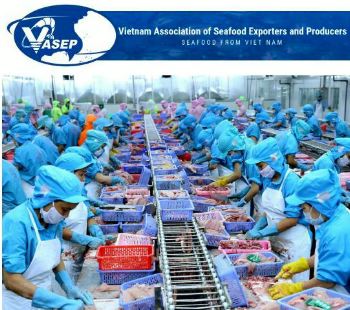 Photo courtesy from VASEP
Vietnam seafood exports in July slowed down, reaching less than 1 billion USD
VIET NAM
Friday, August 05, 2022, 07:00 (GMT + 9)
After reaching "hot" growth from 39% to 62% in the first 4 months of the year, Vietnam seafood exports since May showed signs of cooling down. Accordingly, seafood exports increased by 34% in May and by 18% in June. Seafood exports in July continued the trend with the export value of 970 million USD, increasing by 14% compared to the same period in 2021 but decreasing 4% compared to the previous month.
The export deceleration in May can be explained by the unfavorable weather. Rainfall earlier than usual affects the fishery production and causes disease in farmed shrimp, leading to a decrease in shrimp production. At the same time, the inventories from 2021 have also been depleted.
Particularly, shrimp exports in June decreased by 1% compared to the same period last year because of the shortage of raw materials. In July, shrimp exports continued to decrease by nearly 13% to reach 385 million USD. Accumulation of 7 months, shrimp exports brought in 2.65 billion USD, rising 22% over the same period last year.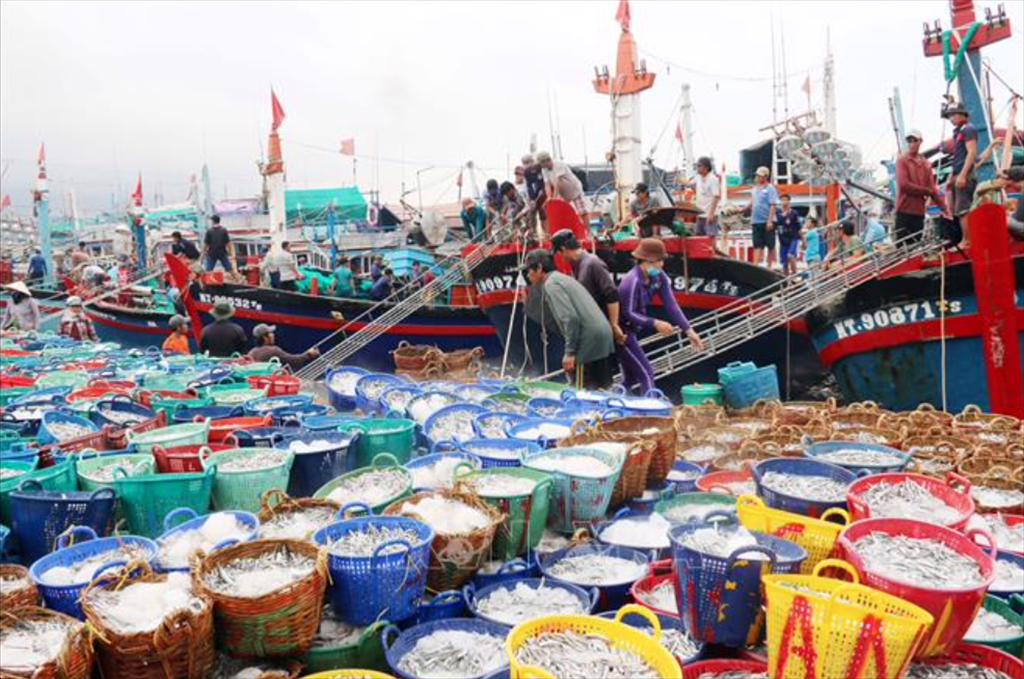 Photo courtesy from VASEP
Shrimp production and the world shrimp demand are not expected to be positive in the last 6 months of the year. Shrimp production from other suppliers increased sharply while import volume of major markets such as the EU and US are slowing down because of high inventory and decrease in demand. Meanwhile, the domestic production of raw shrimp is facing difficulties due to the adverse weather and rising production costs. As a result, Vietnam would experience a shortage of raw shrimp in the second half of the year.
Unlike the shrimp, the source of raw materials for pangasius is not a big problem. However, the demand also tends to decrease in some markets. Therefore, Vietnam's pangasius exports also slowed down in the second quarter. In July, pangasius exports reached 197 million USD, an increase of 56%. Accumulated until the end of July, pangasius exports reached over 1.6 billion USD, up 79% over the same period last year.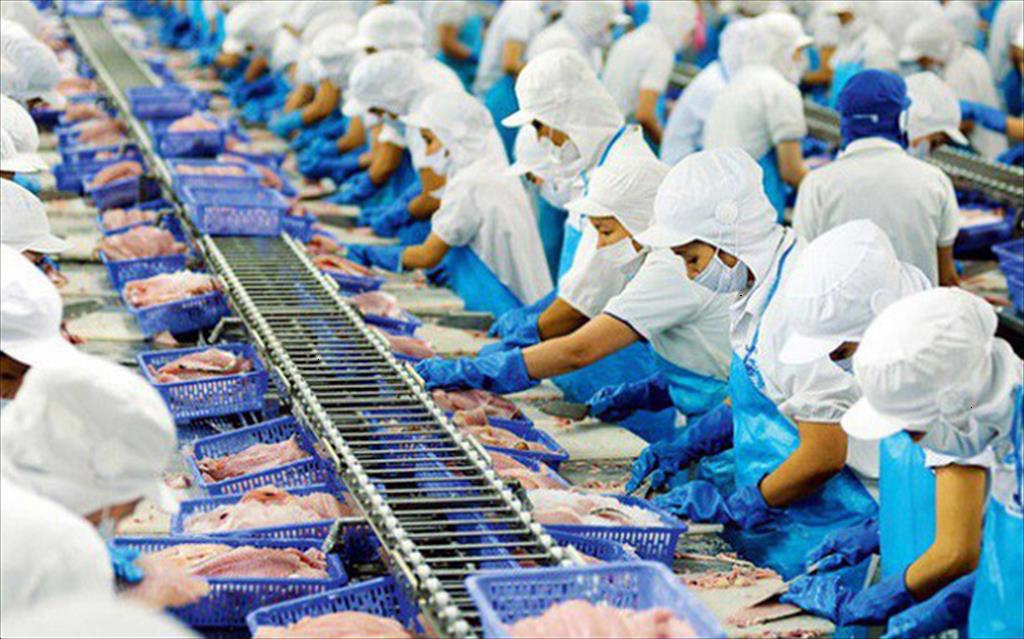 Photo courtesy from VASEP
Price inflation and the trend of increasing export prices have led to a decrease in demand in major markets to adapt to the changes. However, pangasius is still an advantageous commodity when inflation is too high in many markets. Consumers will tighten their spendings and switch to more affordable products such as frozen pangasius fillets or fish cakes, surimi as well as some other frozen products, etc.
Exports of tuna, other marine fishes and cephalopod still maintained a high growth rate of 37-44% in July. By the end of July 2022, Vietnam tuna exports increased by 53% to 641 million USD. Exports of cephalopods increased by 31% to 417 million USD, other marine fishes increased by 16% to over 1.1 billion USD.
The increase in inventories along with inflation has affected the import demand of the US since June. Consequently, Vietnam's seafood exports to this market decreased by 8% in June and continued to fall deeply by 23% in July. Accumulating the first 7 months of the year, exports to the US reached nearly 1.5 billion USD, 31% increase over the same period last year.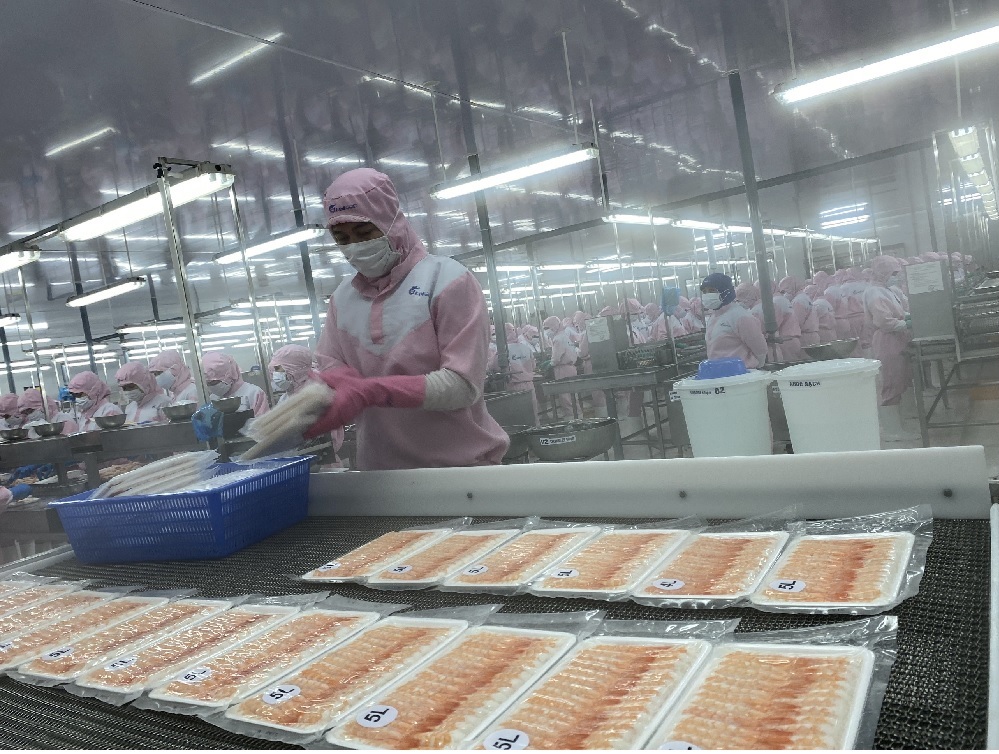 Photo courtesy from VASEP
Exports to the EU still maintained a growth rate of 28% in July. Accumulated in 7 months, Vietnam seafood exports to the EU reached 829 million USD, an increase of 39% over the same period in 2021. Seafood exports to China after 7 months have reached 1 billion USD, increased by 71% over the same period in 2021.
Scarcity of raw materials for shrimp and seafood will continue to affect Vietnam's seafood export results in the third quarter. Accordingly, Vietnam's seafood exports in the third quarter is forecasted to grow slower than the second and first quarters, estimated at about 3 billion USD.
Source: VASEP
[email protected]
www.seafood.media