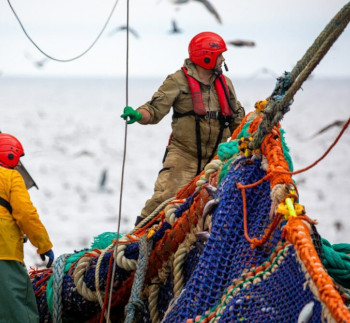 Image: Federal Agency for Fisheries / FIS
Russian fishermen caught more than 2 million tons of fish - 5.5% higher than last year

RUSSIAN FEDERATION
Thursday, May 25, 2023, 07:40 (GMT + 9)
According to the data of the industry monitoring system, by May 24, 2023, the volume of production of aquatic biological resources by all Russian users increased by 5.5% compared to the previous year and amounted to 2.02 million tons.

Source: Federal Agency for Fisheries
The main contribution to the total traditional catch is made by Far Eastern fishermen.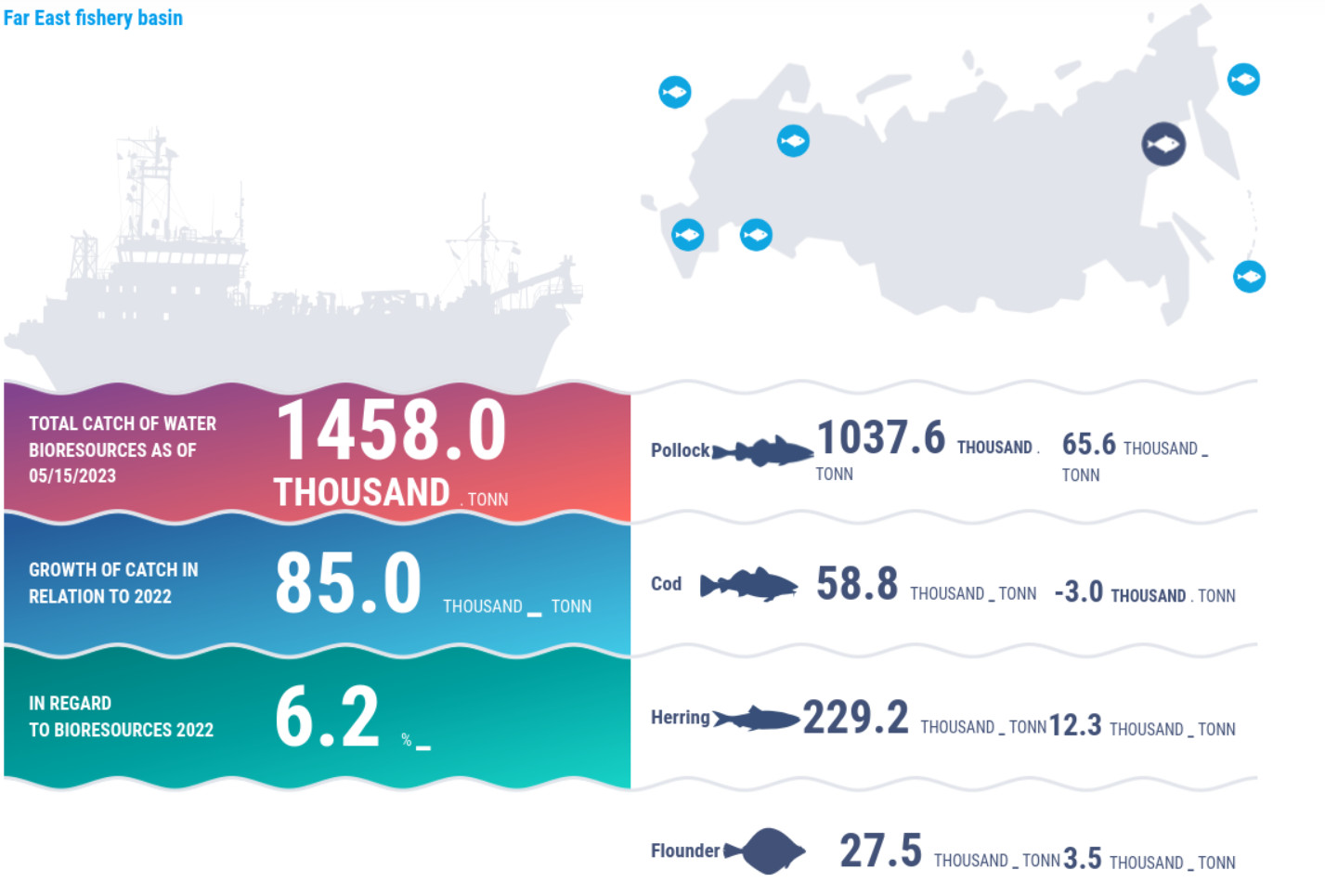 Source: Federal Agency for Fisheries
As of May 24, the total load of refrigerators for the storage of fish products in the Primorsky Territory amounted to 23.4%. There are 28.6 thousand tons of fresh-frozen fish products in fish terminals. On the approach to the seaports of Primorsky Krai there were 26 vessels with 17.9 thousand tons of fish products on board, mainly fresh-frozen catches of pollock, herring and cod.
Products are continuously supplied to the domestic market.
Source: United Press Service of the Federal Agency for Fishery (Traslated from the original in Russian)

[email protected]
www.seafood.media