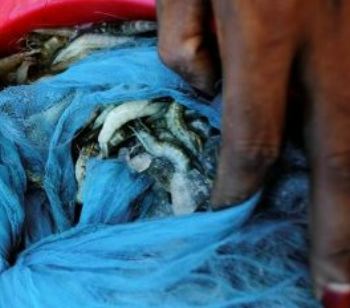 Photo courtesy from Dhaka Tribune
What ails the shrimp sector in Bangladesh?

BANGLADESH
Wednesday, January 25, 2023, 06:40 (GMT + 9)
Despite some improvements in yields and farmer adoption of modern technical practices, significant structural problems continue to plague the sector
Shrimp exports have gradually declined since its peak was reached in 2013-14 in the country.
The annual value of exports is around $0.5 billion, which was the same in 1997. This is in contrast to India which started at comparable levels but currently has a market share worth US $8 billion.
There is a perception that Bangladeshi shrimp is priced higher relative to shrimp from competitors, in part because of lower productivity and in part due to the different varieties. Whereas Bangladesh's shrimp sector is dominated by bagda (black tiger), a native species, the global market for shrimp is dominated by white leg shrimp (L. vannamei).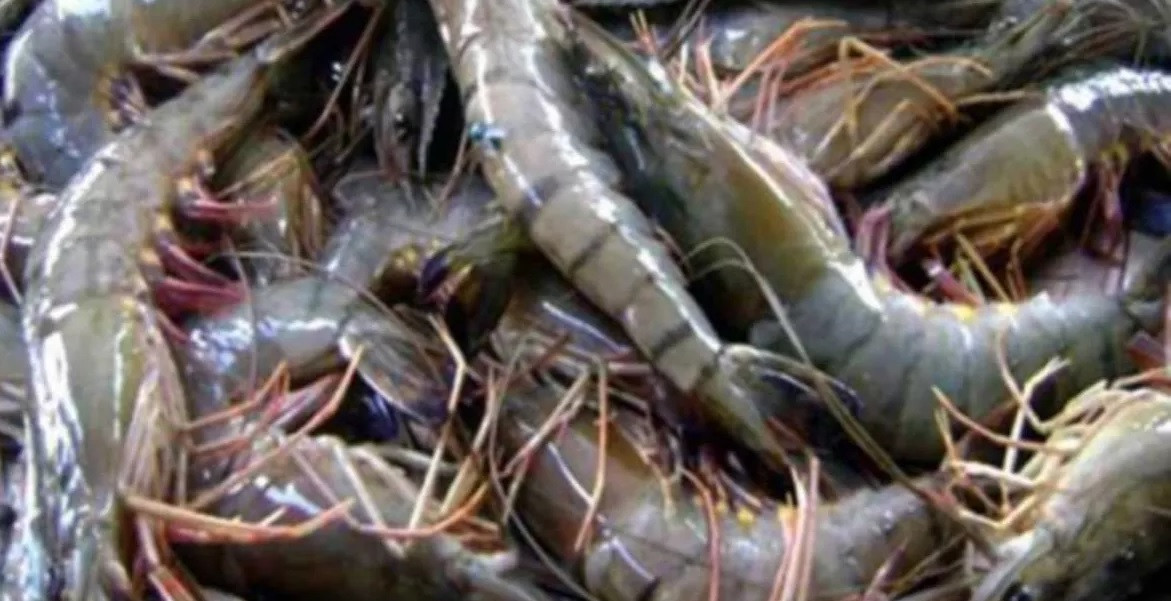 Photo courtesy from Dhaka Tribune
To better understand the problems faced by the shrimp sector, the CGIAR, a global research platform, conducted a study to document the issues faced by the sector, including interviews with 25 multi-stakeholder experts.
The preliminary results were presented at an Expert Consultation Workshop conducted on January 22, 2023, at the Centre for Integrated Rural Development in Asia and the Pacific (CIRDAP) in Dhaka.
The study noted that despite some improvements in yields and farmer adoption of modern technical practices, including farm and feed management, significant structural problems continue to plague the sector.
Based on the interviews, the bulk of the challenges appear to be at the production end.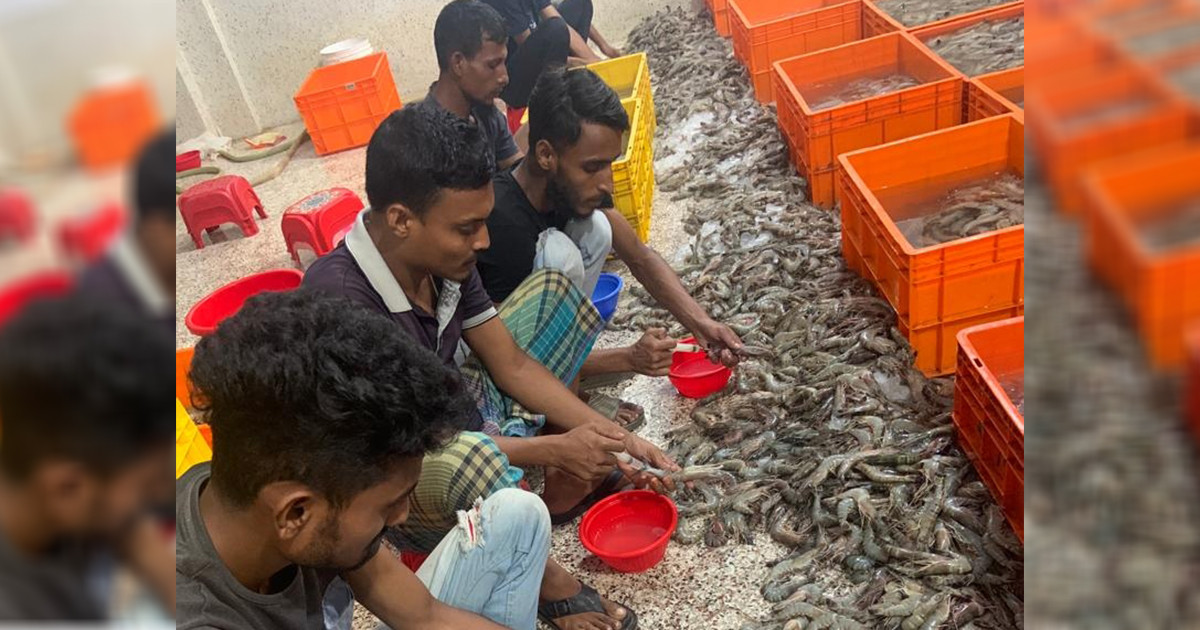 Photo courtesy from Dhaka Tribune
Small farm ponds and rearing shrimp in ghers limit the survival of shrimp and productivity of the farms. There is a pressing need for infrastructure, especially for deepening ponds and structures for improving water management.
Yet farmers have little or no financial support, especially from formal institutions, in the absence of collateral. There was consensus that shrimp, unlike other species, needs technical knowledge. In the absence of such knowledge and the inputs required to do this, shrimp farming becomes a high-risk venture for small farmers.
There is also an associated challenge of ensuring that the farmed shrimp is free from disease. Bangladesh now has at least three hatcheries that produce Specific Pathogen-Free Post-Larvae (SPF PL) that reduces these risks. However, the present extensive shrimp farming systems limit the ability of farmers to maintain biosecurity of farms.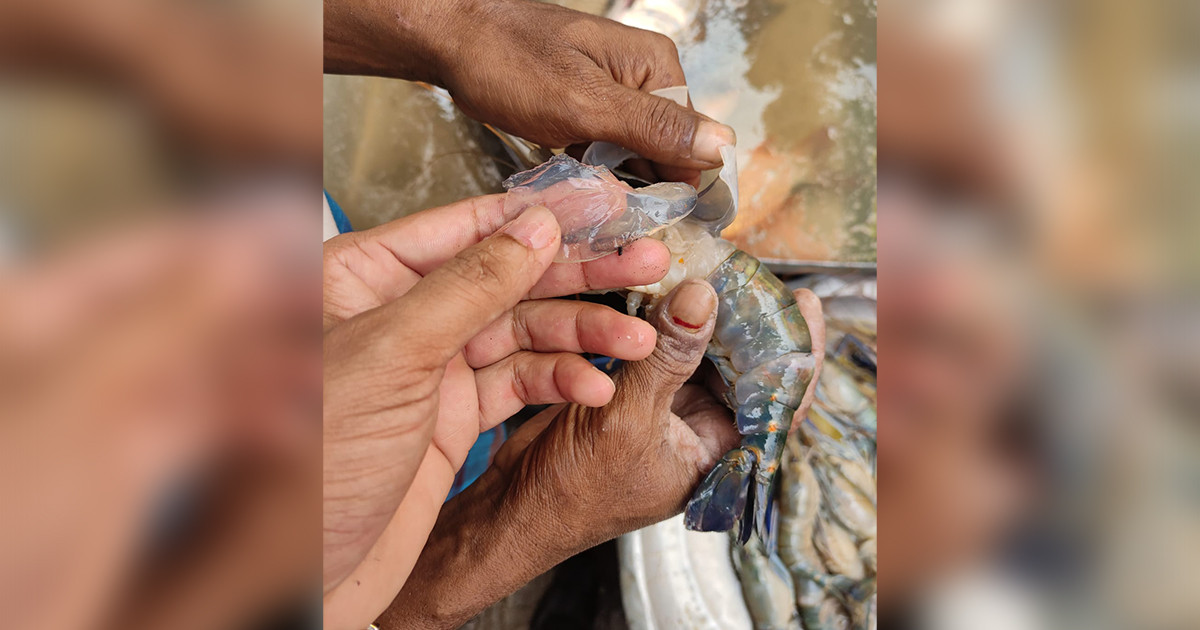 Photo courtesy from Dhaka Tribune
Recent data suggests that most ponds that grow shrimp in fact also grow substantial quantities of fish. In 2010-11, of the total output 2 from "shrimp farms", as much as 47% were fish; by 2020-21, the share of fish had grown to 53%. While such farms limit the scope of specializing and cultivating shrimp intensively, this strategy protects the farmers from the high risks associated with shrimp farming.
Farmers, many felt, need to see a demonstration of successful shrimp farm models that will incentivize them and bolster their confidence in shrimp farming in general.
Most believe that Bangladesh's best opportunities remain in bagda, with a focus on market development and branding internationally. Experts also pointed to a growing domestic market for shrimp and prawn, such that exports need not be the only objective. There may also be opportunities to target niche markets for shrimp based on sustainable production practices. Most industry stakeholders felt that there is a need for a holistic policy for shrimp and a dedicated agency committed to developing the shrimp industry. These would enable focused attention on shrimp and enable current efforts of the government and private sector, and identification of specific coastal zones.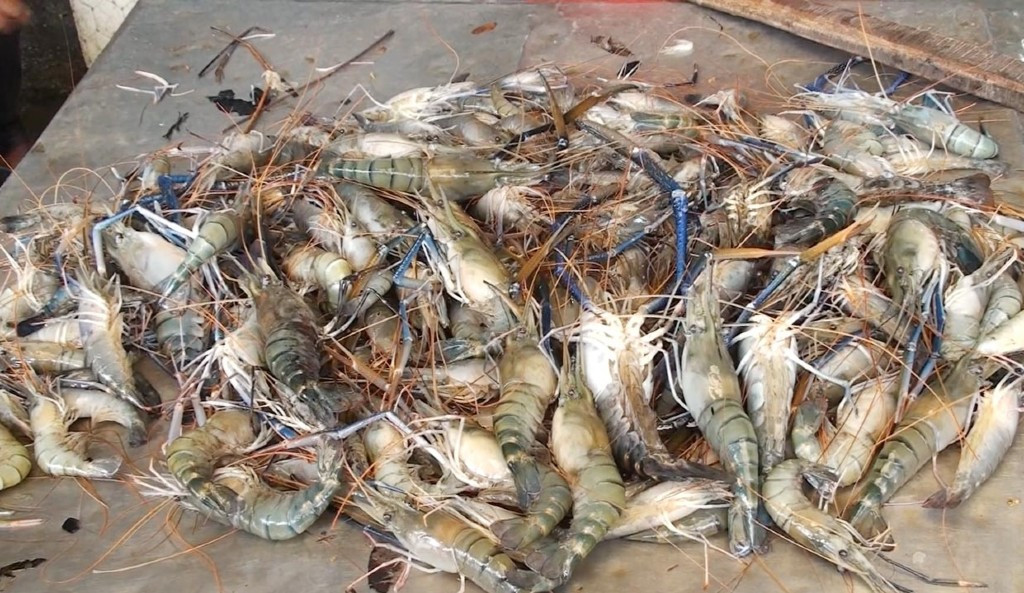 Photo courtesy from Dhaka Tribune
Some feel that thus far, policies supporting the shrimp sector have been more exporter-centric and that it is time to build a farmer-focused policy that enables farmers to overcome the many constraints they face. Even while emphasizing the large role for the Government of Bangladesh in shaping and nurturing the shrimp sector, there was agreement that the prospects of the sector lay in the enterprise and innovation of the private sector. There have been several remarkable examples of private sector efforts, be it in developing SPF PL, or experimenting with organic shrimp value chains for export, for example.
What the sector needs is therefore an enabling environment and support at the farm level to alter its current trajectory.