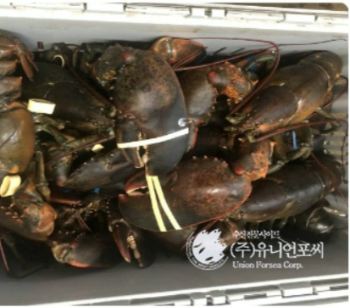 Live canadian lobster (Photo: Union Forsea Corp.)
Imports of frozen squid and frozen hagfish from Canada increased significantly

SOUTH KOREA
Thursday, November 24, 2022, 09:00 (GMT + 9)
At the end of October, 5,659 tons of seafood entered from Canada, 26% more than the 4,482 tons in the same period of 2021.
In the case of lobster, the main seafood imported from Canada, cooked live and frozen lobster decreased, while raw frozen lobster increased by 328%.
In the case of frozen squid, which increased significantly in imports in 2022, 690 tons entered, showing an increase of 915% compared to 68 tons in 2021.
436 tons of frozen
hagfish
were imported, 187% more than in the same period last year.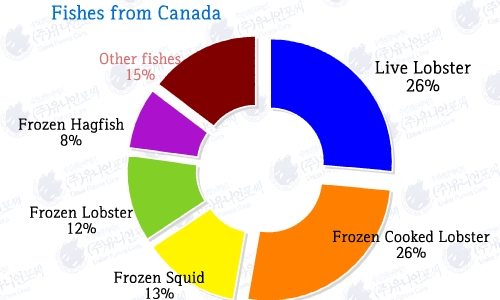 Imports of cold water pink shrimp (pandalus borealis) from the frozen north also increased 23% to 198 tonnes.
In October 2022, Canadian seafood imports reached $118.64 million, up 30% from $91.45 million in 2021.