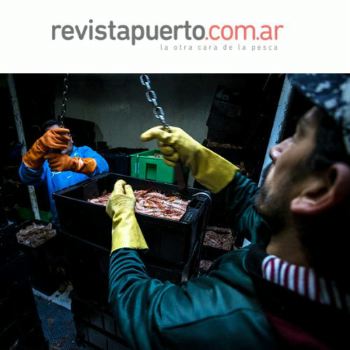 Shrimp unloading (Photo: courtesy of Revista Puerto)
Two sub-areas are closed to prevent the capture of juvenile shrimp

ARGENTINA
Friday, June 24, 2022, 07:10 (GMT + 9)
This is the western fringe of subareas 13 and 15. The fleet is located from the beginning of the season towards the center of the authorized area. Yields have been good, but they are watching closely for drops in catches that could be due to weather or depletion.
On the recommendation of INIDEP, a strip was closed to the west of the enabled area due to the capture of juveniles; the fleet is concentrated in the central area where the carvings are large. Yields remain good but have started to decline and catches are being closely monitored to determine if the sector should remain open or if other areas will need to be prospected.
The Directorate of Fisheries ordered the closure of a strip of the area enabled for fishing, located west of the meridian of 63º 30' and between the parallels of 45º and 47º, starting at zero hour yesterday, June 22. The contribution of data from boats that searched for the shrimp in the extreme west of subareas 13 and 15 allowed us to verify a high presence of juvenile specimens.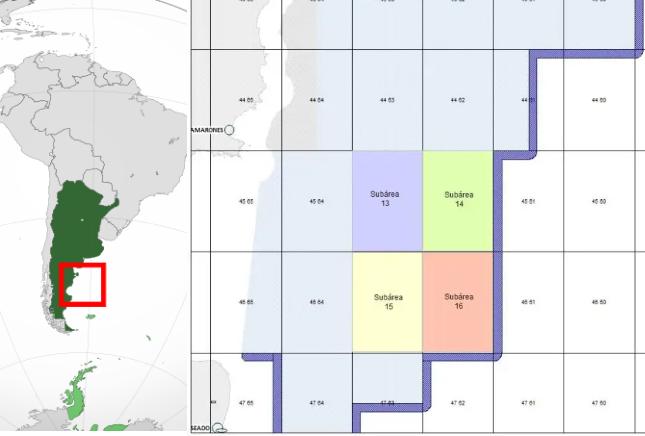 Observer data made it possible to record the constant catch of small-sized shrimp and it was considered prudent to prevent the fleet from encountering this concentration of juveniles when moving west.
Most of the fleet is still in the center of the authorized area, between subareas 13 and 14, where the highest concentration of the resource is found. The difference from the beginning of the season is that a significant part of the 68 active boats has moved a little to the west, which would have motivated the closure recommendation.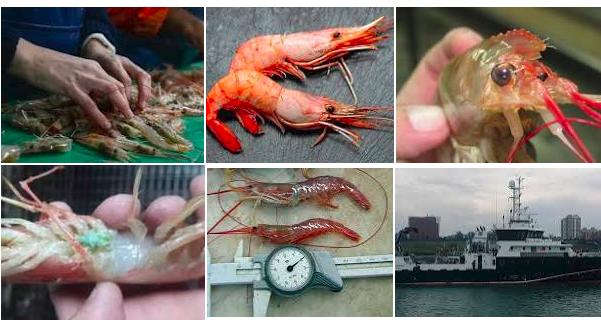 Photo: INIDEP
In subareas 15 and 16, very few vessels are operating, so there is practically no information on these subareas. On the other hand, the data of the place where they are operating is known; Yields have been good, with sizes mainly L2 and to a lesser extent L1 and L3. Despite the bad weather conditions, there have been no days without fishing, although yields have begun to drop.
In the coming days, the data provided by the observers will be decisive to know if the drop in catches responds to a depletion of this concentration or to a dispersion of the specimens in response to adverse weather conditions.
Experienced captains also consider that this drop in yields could respond to a displacement of the shrimp to the north, so it is not ruled out that some will soon begin to request a new survey from the Federal Fisheries Council.
Source: Revista Puerto
Edited by Malena Nahum
[email protected]
www.seafood.media