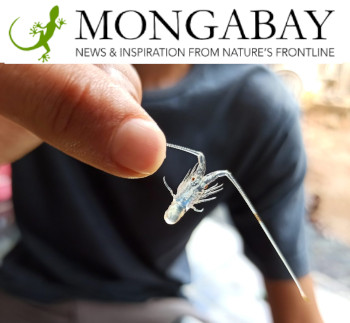 Image: Mongabay / FIS
Indonesia welcomes new Singapore regulation to help curb lobster smuggling

INDONESIA
Tuesday, November 21, 2023, 07:00 (GMT + 9)
The following is an excerpt from an article published by Mongabay:
Indonesian fisheries authorities have welcomed as "better than nothing" a new policy by neighboring Singapore that should in theory help stem the smuggling of lobster larvae out of Indonesian waters.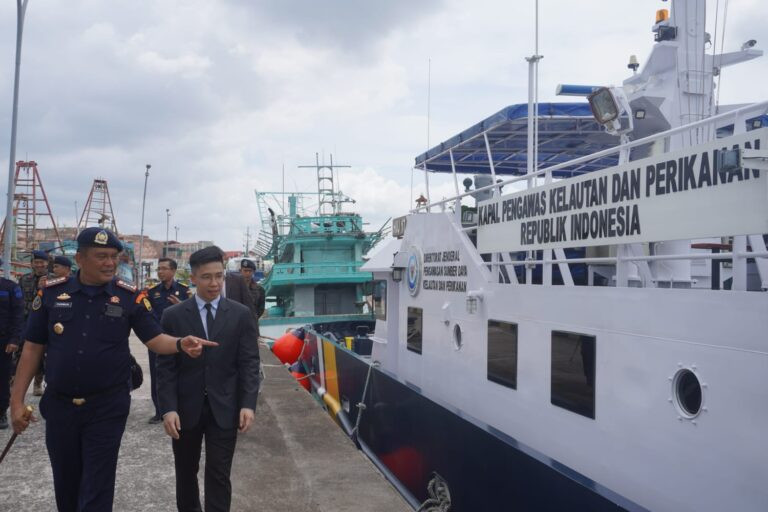 Adin Nurawaluddin of Indonesia's fisheries ministry, left, and Daniel Seah of the Singapore coast guard inspect an Indonesian patrol vessel on Batam Island. Image courtesy of the Indonesian Ministry of Marine Affairs and Fisheries.
The Singapore Food Agency (SFA) has since Oct. 1 required traders in the city-state who are reexporting live animals to other countries to provide a health certificate from the country where the animals originate, according to a local news report. This applies to destination countries that demand health documentation when receiving live animals from Singapore. The SFA said the rule would improve trade facilitation and apply to all live animals, including their young and eggs.
For Indonesia, the new rule is "a positive move, rather than nothing, from Singapore," Adin Nurawaluddin, the director-general of marine and fisheries resources surveillance at the Indonesian fisheries ministry, told.
Indonesia maintains a ban on the export of lobster larvae, but these continue to be smuggled out of the country in large volumes. A key destination is nearby Singapore, from where the larvae are often reexported to third countries like Vietnam and China, where they're raised to maturity in fish farms and tanks and sold at much higher prices.
The SFA's new regulation comes in the wake of calls by Indonesian fisheries authorities for Singapore to boost security in the two countries' maritime border region, not just to crack down on lobster larvae smuggling, but also tackle other forms of illegal, unreported and unregulated fishing.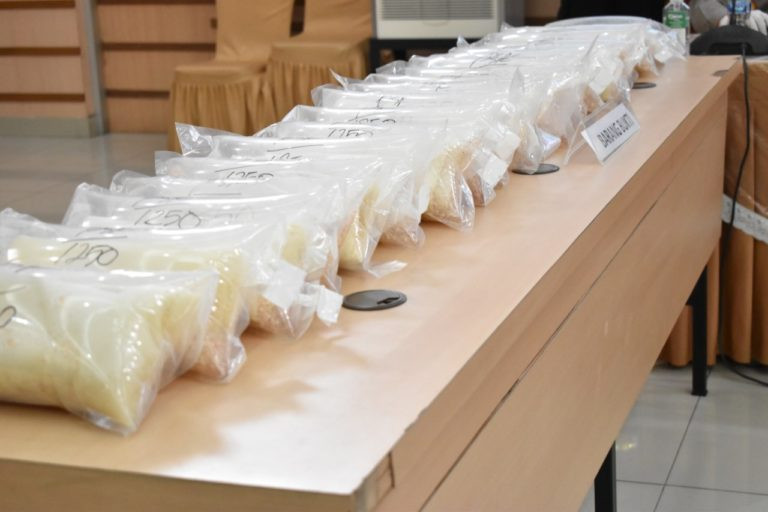 Image courtesy of the Indonesian Ministry of Marine Affairs and Fisheries.
Adin previously said that smugglers' most frequent tactic to evade Indonesian coast guard patrols was to enter Singapore's territorial waters. For its part, Singapore still permits the import of lobster larvae, not only to meet domestic demands but also for reexport.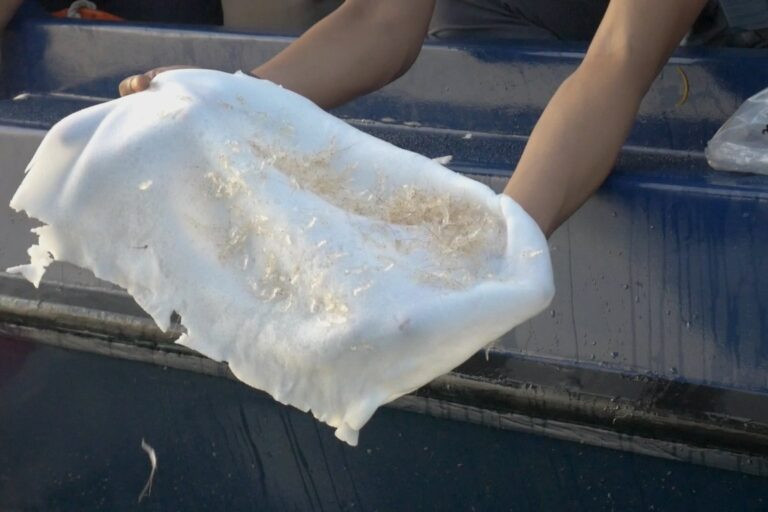 Image courtesy of the Indonesian Ministry of Marine Affairs and Fisheries.
A prominent smuggling attempt came to light in early July, when customs officers in Batam, an island less than an hour by boat from Singapore, seized a shipment of nearly 50,000 lobster larvae, of the species Panulirus ornatus and P. homarus, bound for Singapore. Authorities valued the shipment at 5.55 billion rupiah ($358,000).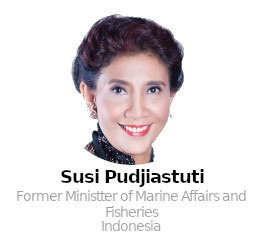 In 2019, three years into Indonesia's export ban, then-fisheries minister Susi Pudjiastuti criticized Singapore for continuing to allow imports of lobster larvae from Indonesia without the valid permits.
Her comments came after an Indonesian court sentenced two Singapore nationals to three years in jail for smuggling lobster larvae from Jambi province, on the island of Sumatra, to Singapore and Vietnam.
Adin said that for Singapore's stricter reexport policy to work, both governments have to actively work together to ensure the validity of every submitted health certificate, given that smugglers will likely try to forge the needed paperwork.

Source: Mongabay
"From surveillance point of view, we hope this health certificate requirement by Singapore won't only be implemented for lobster larvae coming in by sea, but also coming through the airports, Adin added. [Continues...]
Author: Basten Gokkon | Mongabay | Read the full article by clicking the link here
[email protected]
www.seafood.media