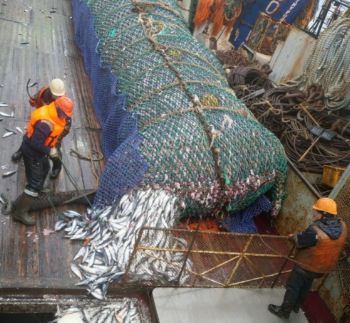 Photo: Rosrybolovstvo - Federal Agency for Fisheries
Russian fishermen caught more than 4 million tons of fish and seafood

RUSSIAN FEDERATION
Thursday, September 21, 2023, 01:00 (GMT + 9)
According to the Center for Fisheries Monitoring and Communication System (CSMS - subordinate to Rosrybolovstvo), by September 19, 2023, the total volume of production of aquatic biological resources by all Russian users exceeded 4.05 million tons, which is 11.5% more than the level of the same period last year.
In the Far Eastern fishery basin, production volume increased by 16% and exceeded 3.09 million tons. The pollock fishery produced 66.4 thousand tons more – over 1.6 million tons. The herring catch amounted to 278.2 thousand tons, flounder - by 2.3 thousand tons, to 65.4 thousand tons. The volume of cod production amounted to 94.1 thousand tons.
In the Northern Fisheries Basin, fishermen caught 353.2 thousand tons, including cod - 213.6 thousand tons, haddock - 59.4 thousand tons, capelin - 23 thousand tons (+0.4 thousand tons).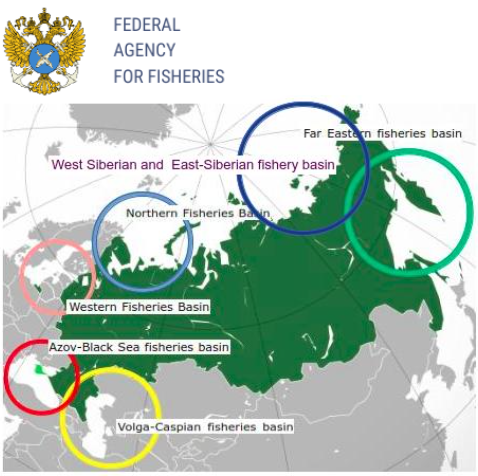 In the Western fishery basin, production increased by 9.5% and reached 58.1 thousand tons.
In the sprat fishery, the catch amounted to more than 32 thousand tons, which is 2.6 thousand tons more, and Baltic herring – 19.8 thousand tons, which is 2.5 thousand tons higher than the 2022 level.
In the Volga-Caspian fishery basin, fishermen caught 57.5 thousand tons - 15% more than in 2022, including sprat - 24.8 thousand tons (+6 thousand tons).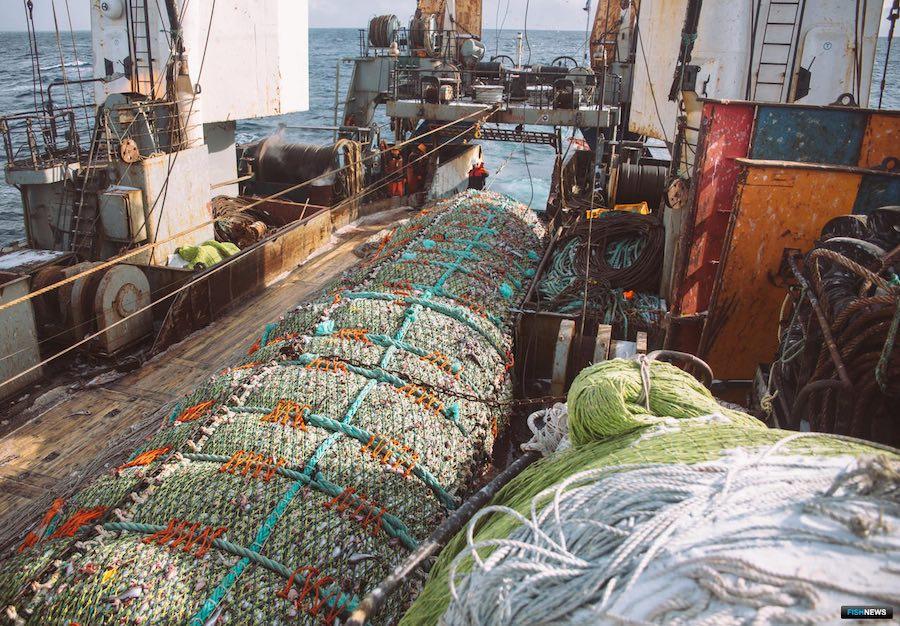 Photo: courtesy Fishnews/Rosrybolovstvo
In the Azov-Black Sea fishery basin, the catch amounted to 29.7 thousand tons, including 8.5 thousand tons of anchovy.
In the exclusive economic zones of foreign states, conventional areas and the open part of the World Ocean, the volume of production (catch) of the Russian fishing fleet mastered 416.8 thousand tons - almost 6.3% higher than the level of the corresponding period in 2022.
Fish products are supplied to the domestic market uninterruptedly. 
Source: Rosrybolovstvo - Federal Agency for Fisheries (translated from original in russian)
[email protected]
www.seafood.media