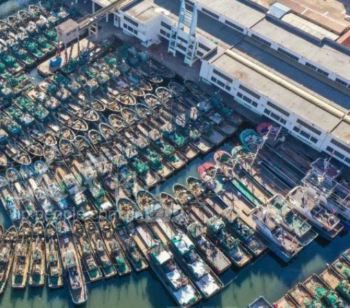 Busan fishing port
South Korea continues to reduce the fishing fleet

SOUTH KOREA
Tuesday, September 20, 2022, 03:20 (GMT + 9)
The total number of fishing vessels registered in the Republic of Korea last year was 65,531 units, 213 less than in 2020. Most of the fleet consists of schooners with fiberglass hulls with a displacement of less than 5 tons.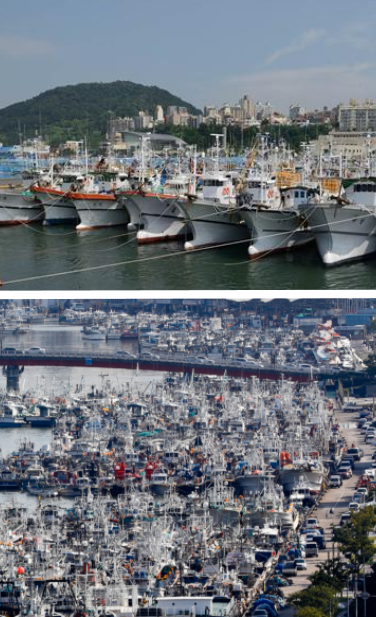 The Ministry of Maritime Affairs and Fisheries of South Korea released statistics on September 14, according to a Fishnews correspondent.
It was noted that last year the trend of reducing the number of fishing vessels, which began in the early 2000s, continued. If in 2000 there were 98,890 ships registered in the country, by 2010 their number had dropped to 76,974 units, and in 2020 to 65,744 ships.
The trend is stimulated by the state in order to preserve the marine biological resources of Korea. Responsible authorities simply do not issue new fishing licenses - this is the main reason for the continued reduction of the fleet.
According to statistics, last year there were 37,062 coastal fishing vessels (56.6% of the total registered fleet), 18,915 aquaculture vessels (28.9%), 3,001 inland fishing vessels (5. 9%), 2,492 coastal fishing vessels within the exclusive economic zone (3.8%) and 192 oceanic fishing vessels (0.3%).
It also became known from their statistics that 2/3 of the units are less than 21 years old. Most boats are registered in South Jeolla, followed by South Gyeongsang, South Chungcheong, North Gyeongsang, Busan and North Jeolla.
Source: fishretail.ru (translated from russian language)
[email protected]
www.seafood.media