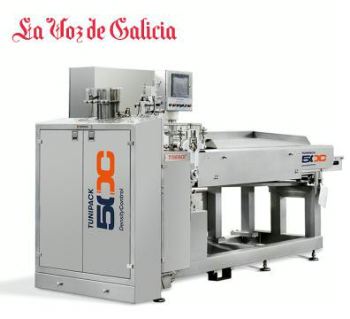 At 500 cans of tuna per minute

SPAIN
Monday, September 20, 2021, 04:00 (GMT + 9)
The canning sector has awarded the Vigo company Hermasa, which manufactures cutting-edge intelligent machinery

Neither more nor less than 500 cans per minute can produce the Smart Tunipack DC (Density Control). It is one of the most advanced machines in the world and is manufactured in Vigo for all the canning industries on the planet. Hermasa Canning Technology has received an international award from the tuna industry, the Tuna Awards for innovation, of which its CEO, Pablo Rodríguez Cordovés, is very proud, because the award was presented by the 30 best companies in the world in this sector.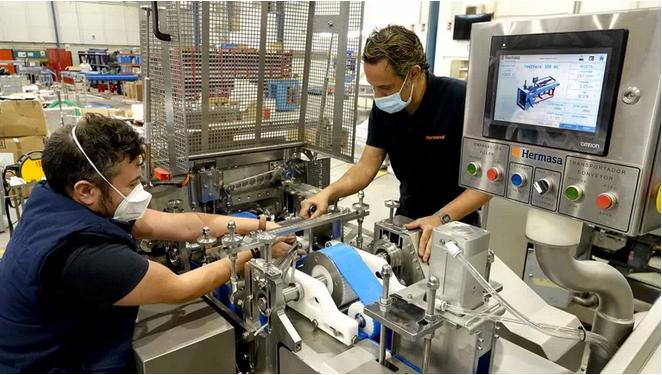 Photo: courtesy M.Moralejo/La Voz de Galicia

The company located in the Valladares industrial estate provides a comprehensive canning engineering service that is unique in the world. It carries out everything from the design and construction of complete factories to the study of ergonomics to increase production efficiency. This is the result of experience, they comment in the family business chaired by Sara Rodríguez Gude. The company was founded by her grandfather and her great-uncle, Cándido and Ramón Rodríguez, in Chapela in 1972. In 2006 they settled in the Valladares Technology Park. There, a glazed nave with mirrored walls allows one to observe from the inside what is happening in the streets of the industrial estate, safeguarding the privacy of the offices attended by businessmen from all over the world. Among those who have done so are large investors from Yemen who want to modernize their cannery. "The Middle East is a very interesting market," say the firm's executives.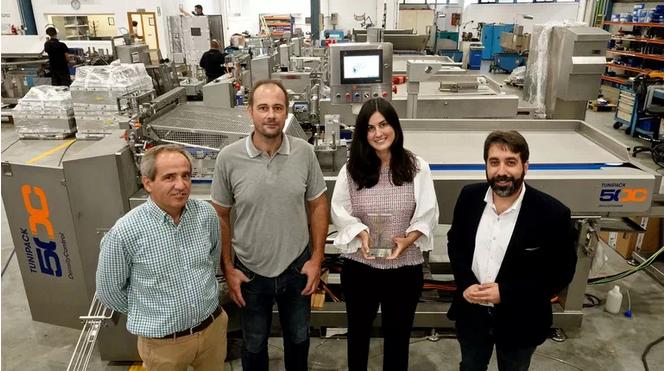 Photo: courtesy M.Moralejo/La Voz de Galicia

And it is that tuna is a commodity product. Hermasa has designed machines that allow maximum use of the tuna in the can. The first models allowed to produce 60 cans per minute, then it was increased to 300 and now the speed has reached 500. The system has managed to automate and standardize the placement of the tuna portion in the container with a control of the density that does not depend of the skill or error of the operator when introducing the product but rather that the machine uses machine learning and artificial intelligence. The touch screen of the Tunipack controls the electronic adjustment of the processing speed, the weight of each can and the final density of the product that it can carry, in addition to tuna, oil of one kind or another, or water or another sauce. (continues...)

Author / Source: Luis Carlos Llera / La Voz de Galicia | Read the full article by clicking here (only available in spanish)
[email protected]
www.seafood.media