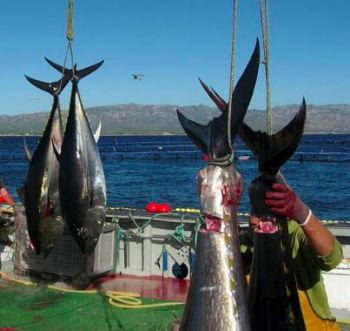 Photo: Stockfile
The Mediterranean is the marine area with the most mercury in bluefin tunas

SPAIN
Monday, September 20, 2021, 04:00 (GMT + 9)
The Mediterranean Sea is the marine area with the highest levels of mercury in bluefin tuna, a long-lived migratory species that accumulates that metal in its body as it ages, which is why it can be used as a global pattern of the risk posed by mercury for ocean life and human health.

This is clear from a study carried out by researchers from Rutgers-New Brunswick University and the University of California in Santa Cruz (United States), as well as the National University of Taiwan and published in the journal 'PNAS'.

How Hg bioaccumulation varies among globally distributed BFT populations is not understood

Bluefin tuna, one of the largest and fastest fish species on Earth, is widely distributed in the world's oceans, but overfishing due to consumer demand has severely depleted its populations.

You also have high concentrations of neurotoxic methylmercury in your muscle tissues, which increases with age. It is a form of mercury that appears in aquatic food webs, resulting in neurotoxic concentrations in bluefin tuna meat that often exceed safe levels for human consumption.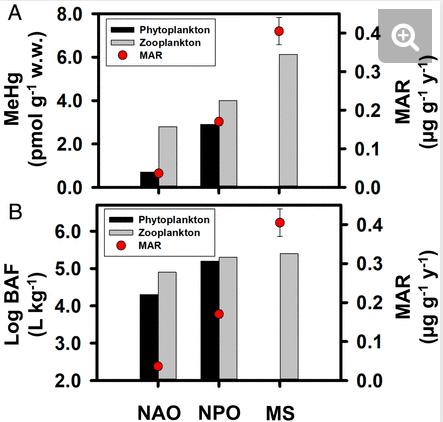 Comparisons of MARs (average ± 1 SD) in BFT with mean (A) concentrations and (B) bioaccumulation factors (BAF) of methylmercury (MeHg) in marine phytoplankton and zooplankton in three ocean basins. BAF is the MeHg concentration (pmol ⋅ kg − 1, w.w.) in an organism divided by the dissolved concentration of MeHg (pmol ⋅ L − 1) in seawater.

Several species of tuna have been proposed as bioindicators of changes in ocean mercury pollution, but direct comparisons of mercury concentrations in fish tissue across space and time are difficult because, in addition to Taxonomic differences, the levels of this metal in marine fish are affected by age, size, position in the food web and the type and abundance of prey, which vary according to local and global environmental conditions.

To address these issues and provide a standard basis of comparison for mercury pollution in the world's oceans, the researchers compared changes in muscle mercury concentration among bluefin tuna species from four different ocean sub-basins.

Source: Servimedia | Read the full article by clicking here (only available in spanish)
[email protected]
www.seafood.media