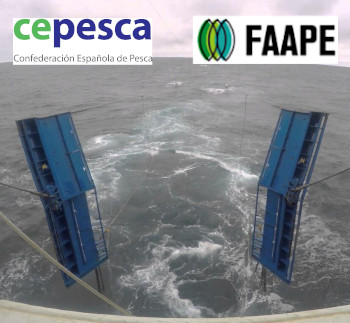 Image: CEPESCA / FIS
The fishing sector describes the Oceana campaign as manipulative and points to the scientific invalidity of this organization

SPAIN
Tuesday, September 19, 2023, 01:10 (GMT + 9)
The Spanish fishing sector, represented by CEPESCA and the Andalusian Federation of Fishing Associations (FAAPE), describes Oceana's initiative to organize an expedition to demonstrate the destructive impacts of bottom trawling in Spanish waters, specifically in the Sea, as a mere manipulation campaign. of Alboran. Both organizations once again regret this type of actions, whose objective "is only to confuse public opinion with denialist theories that hide the truth in favor of other economic interests before official organizations and against the work of thousands of workers who carry out their work." activity with complete legality."
The fishing sector remembers that this environmental organization lacks validity from a scientific point of view and does not have the support of the institutions that advise, based on science, on matters related to fishing, such as the Spanish Institute of Oceanography ( IEO), the Higher Center for Scientific Research (CSIC) or university centers, in Spain, or the International Council for the Exploration of the Sea (ICES), in the European Union.
Likewise, the sector states that fishing in the Alborán Sea is carried out under the established legal regulations, both in number of vessels and fishing areas. The sector, within its transparency policy, points out that on the Island of Alborán (GSA 2 in the international acronym ICES) and to which the environmental organization makes explicit reference, less than five boats carry out their activity during the autumn-winter months. , and a maximum of 15 during the summer.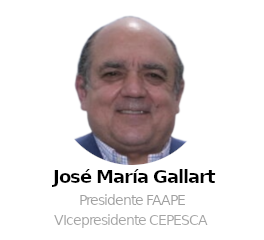 This very restrictive number of vessels, the sector points out, "gives a clear idea of the sustainability of the trawl fishery in this area and the solid compliance with regulations." Likewise, the fishermen recall, the environmental organization omits from its argument, "in another example of its lack of scientific rigor and manipulation of the truth," the innovative technologies that trawlers have integrated, such as the so-called flying doors. that eliminate friction with the seabed and reduce fuel consumption by 50% to 60% and CO2 emissions per ship and year by 300 tons.
FAAPE also recalls that in the waters of Alborán Island there is zoning according to depths and species, as a result of different "rigorous and serious" scientific research that precisely defines the different areas in which fishing boats can carry out their activity.
Finally, FAAPE states that the professional fishing vessels authorized on the Island of Alborán are aware of and comply with all these regulations, and that meetings are held regularly with the General Secretariat of Fisheries of the Ministry of Agriculture, Fisheries and Food (MAPA) and those responsible for Marine Protected Areas (AMP), to review and define fishing conditions.
According to José María Gallart, president of FAAPE and vice president of Cepesca for the inshore fleet, "it is worrying that an organization that bases its arguments on mere speculation could seriously violate the dignity and respect of fishermen who carry out their activity in a manner, not only legal, but also exemplary. We fishermen – Gallart adds – have been involved in responsible fishing for years, with a high social and environmental commitment, and for this reason, we are not willing to let subjective fallacies of people who do not know the area or the activity tarnish our good work and put our "The livelihood of thousands of families is in danger."
Source: Cepesca (Traslated from the original in Spanish)
[email protected]
www.seafood.media