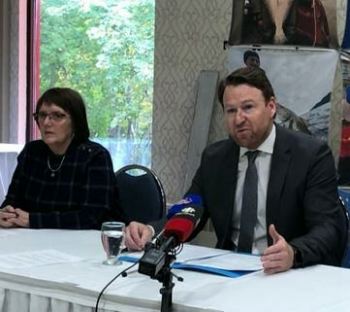 FFAW executive board member Sheila Howell, left, president Keith Sullivan, right, spoke at a small press conference in Corner Brook (Photo: courtesy C
The redfish fishery is returning. So is angst about quotas

CANADA
Monday, October 18, 2021, 06:50 (GMT + 9)
The following is an excerpt from an article published by CBC News:

FFAW-led coalition upset over DFO's plans for redfish quota allocation

A coalition led by the union representing workers in Newfoundland and Labrador's fishing industry is sounding the alarm about plans for an emerging commercial redfish fishery, saying there are big concerns about potential quotas for inshore harvesters.

The Department of Fisheries and Oceans is in the midst of consultations to decide on quota allocations for redfish in what's called Unit 1, a swath of water that spans from western Newfoundland to the mouth of the Gulf of St. Lawrence.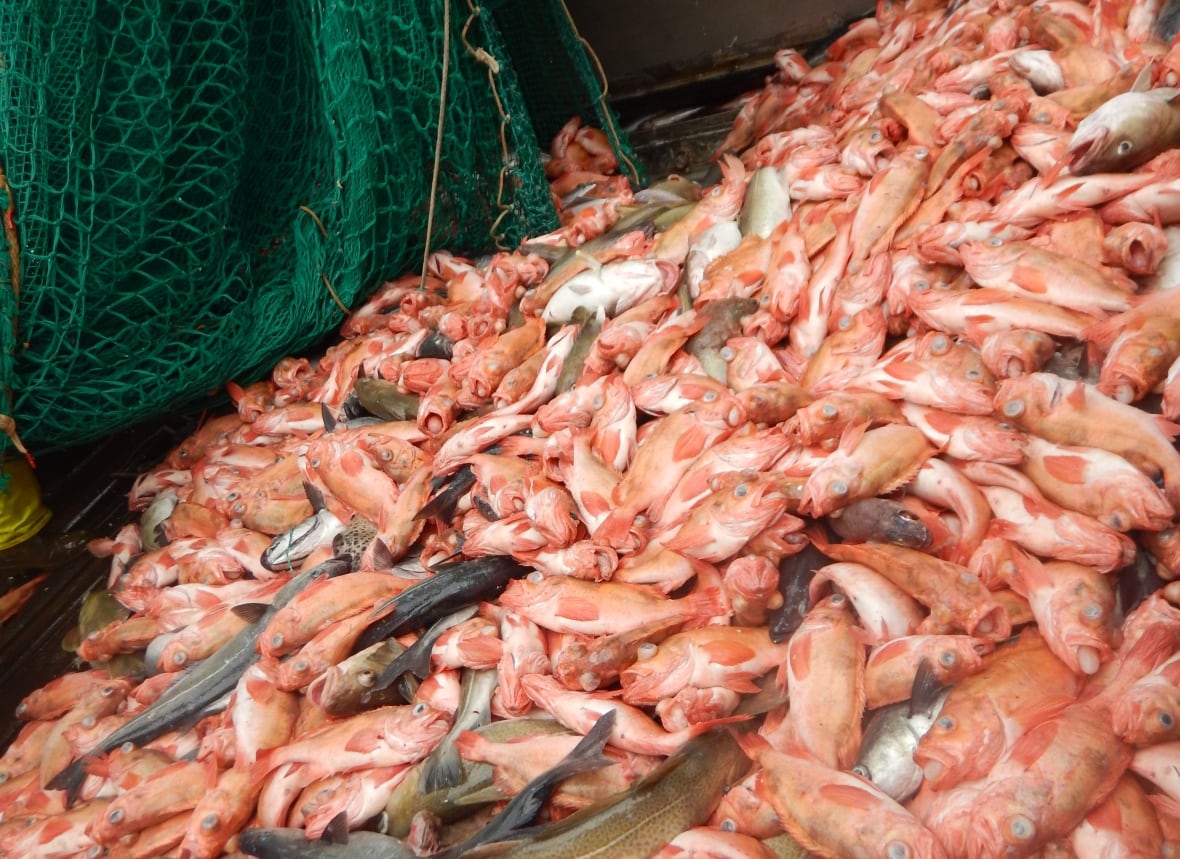 That process is favouring the offshore sector, according to the president of the Fish, Food and Allied Workers union, and forgetting the inshore harvesters when it comes to redfish.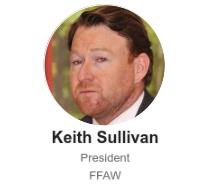 "The fishery will be the economic driver of economic sustainability in areas that are badly impacted by a decline in northern shrimp. This will only happen if inshore harvesters and Indigenous groups in our province are given a significant quota when this redfish fishery opens," said Keith Sullivan at a press conference in Corner Brook.

Sullivan and the Fish, Food and Allied Workers (FFAW) spoke out Thursday on behalf of a coalition that includes inshore harvester associations, Indigenous groups and seafood processors in Atlantic Canada.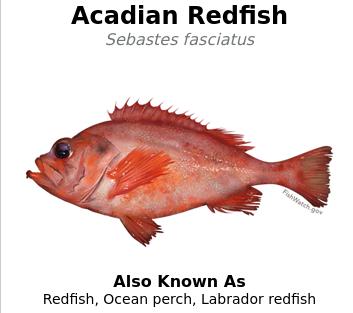 Redfish was commercially fished in the past. It has been under a moratorium in Unit 1 since 1995, but according to DFO stocks have been rebounding with anticipated growth in the future.

When redfish was commercially fished in the area, the inshore sector was allocated 15 per cent of the catch, said the FFAW with the vast majority given to offshore companies.(continues...)

Author/Source: Colleen Connors / CBC News | Read the full article by clicking the link here
[email protected]
www.seafood.media