Image: PRODUCE / FIS
Produce establishes complementary fishing limit for horse mackerel at 22,000 tons for 2023

PERU
Friday, September 15, 2023, 01:00 (GMT + 9)
The Ministry of Production (Produce) established a complementary catch limit of 22,000 tons for the horse mackerel (Trachurus murphyi) resource, intended for larger scale fishing vessels during this year.
The measure, approved by Ministerial Resolution No. 310-2023-PRODUCE and published today in the official newspaper El Peruano, modifies the maximum amount, previously established in ministerial resolutions No. 42-2023-PRODUCE and No. 103-2023- PRODUCES.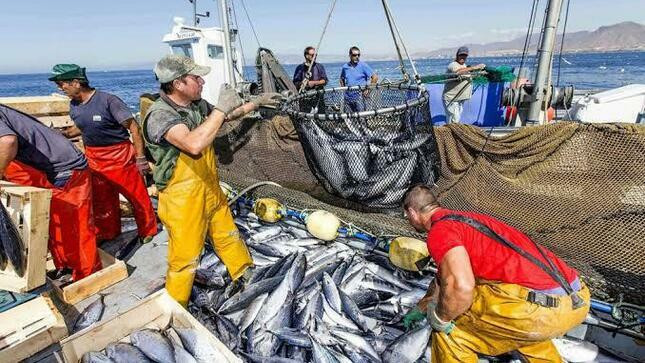 Photo: Produce
The start of extractive activities, for the aforementioned fleet, is scheduled from the third day of the publication of this measure (September 15).
Furthermore, according to the regulations, the complementary catch limit may be adjusted based on biological, fishing and/or environmental factors, as determined by the Peruvian Sea Institute (Imarpe).
In this sense, the extractive activities of the horse mackerel resource will conclude once the aforementioned complementary catch limit is reached or, failing that, they will not be able to extend beyond December 31, 2023; or when Imarpe recommends it due to environmental or biological circumstances.

Source: NCFishes -->
Likewise, Produce authorized Imarpe to carry out exploratory fishing for the mullet resource (Mugil cephalus) in the La Niña lagoon, located in Piura, a measure approved, through Ministerial Resolution No. 311-2023-PRODUCE.
In this way, exploratory fishing of the mullet resource is allowed, with a duration of 20 calendar days, which may be extended for a similar period, upon recommendation by Imarpe.
Source: PRODUCE (Traslated from the original in Spanish)
[email protected]
www.seafood.media